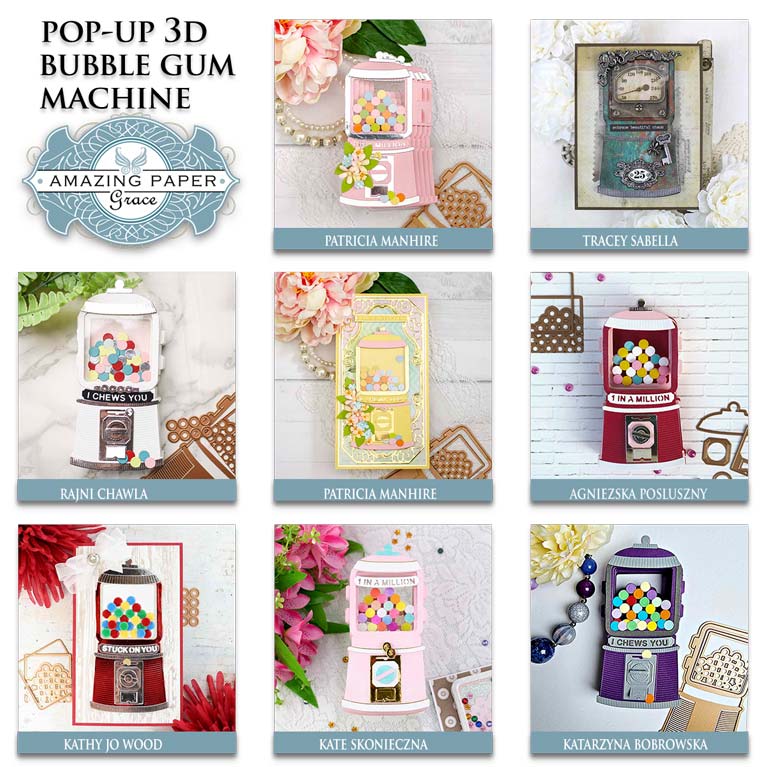 I'm always bowled over when the Amazing Paper Grace Creative Team shares their projects.  I find them inspiring and wanted to share their lovely work!  This month we are highlighting the 3D Pop-Up Bubble Gum Machine.  It's a unique die and you can tailor it for so many different occasions.  For your inspiration, I'm sharing a make from each member of our Creative Team.
This die is "dieing" to be made into a shaker card.  I found it's the perfect attention grabber as part of a belly band on top of a box filled with candy.  You can go wild with colors and design paper.  Let's take a tour of the Amazing Paper Grace August 2022 Die of the Month . . .
Some links may be affiliate links, buying products through these links generates a commission at no cost to you.
3D Pop-Up Bubble Gum Machine Inspiration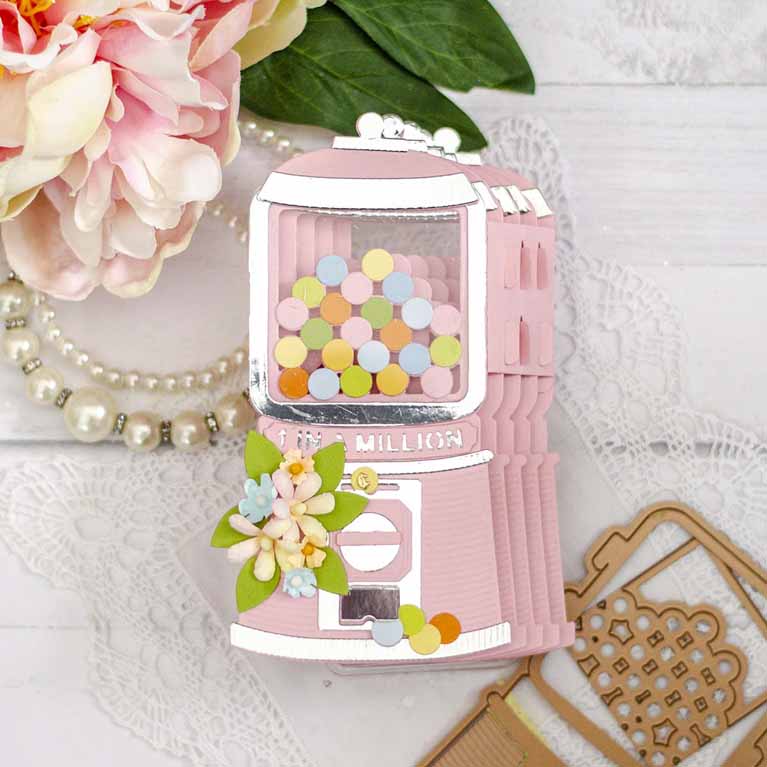 Patricia Manhire created a sweet scene.  Perfect in pink and embellished with tiny flowers.  Her creation spans from something you can give a young girl to something you can give a mature woman. The feminine touch here, is stunning.  Clean, crisp and cheerful!!  I'm sure this Bubble Gum Machine will sit out and inspire the wayward sweet tooth for some time to come.  But that's not all – have a look at a second cheerful creation by Patricia . . .
How cute is this?  It's light hearted and subtly dressy.  I love that she used a slimline background to give her creation this sweet flair!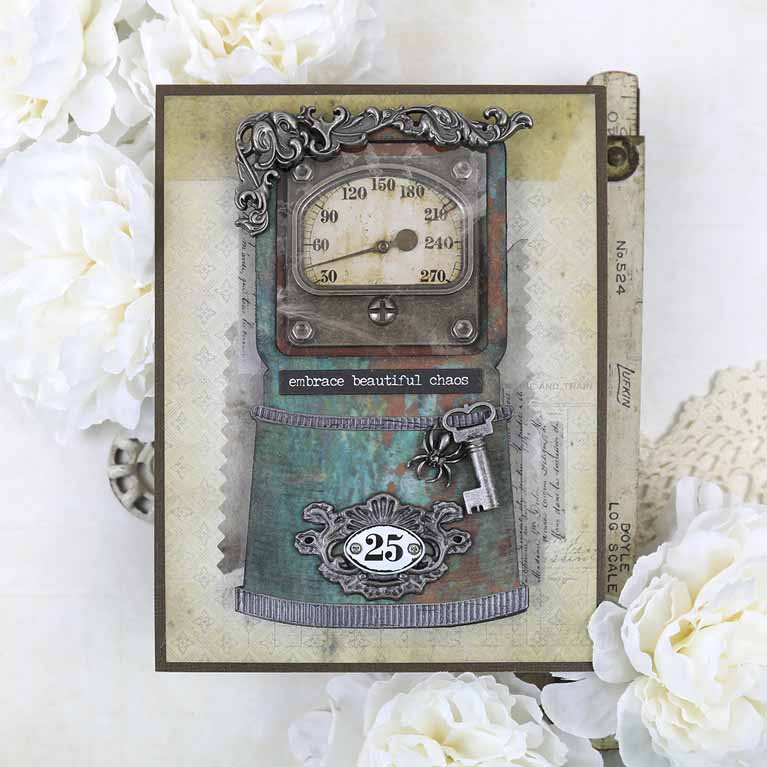 Tracey Sabella created a steampunked out version that will make your jaw drop!  It's almost like she has a machine shop tucked away with welders and old parts.  The end result is awe-inspiring, beautiful, aged, and well constructed.  Be sure to stop by her blog where she shares in-depth details of exactly how she achieves this result.



Rajni Chawla created a beautiful machine on a white backdrop.  The punch of colors from the gum balls is so pretty!



Agnieszka Posluszny had us at hello with the traditional red bubble gum machine!  I love the punch of color and the homage to tradition.



Kathy Jo Wood is bringing it home with the sparkly!  Her magenta foil gumball machine shows us that mat, shiny, flat or reflective all have a place at the table!



Kate Skonieczna her 3D Pop-Up Bubble Gum Machine created a powdery soft version with delicate colors.  It is flanked by a version made as a shaker card.



Katarzyna Bobrowska created a delicious-looking machine, packed with our favorite colors!



Joanna Wisniewska anchored her gumball machine to a card.  What a perfect way to use it for a birthday celebration!



Robin Clendenning rounds out our tour with both a colorful slimline card and stand alone gumball machine!
To learn more about all things Amazing Paper Grace, you are officially invited to join our private Facebook Group Amazing Paper Grace – Creative Encouragement Facebook Group.  We have a library of papercraft step by step tutorials and a lovely community.  I hope you join us there!
Stay up to date with the latest Amazing Paper Grace news and products!
Let's Chat                    – Follow Becca Feeken on Facebook!
See what's Up            – Follow Becca Feeken on Instagram!
Kick back and Learn –  Follow Becca Feeken on YouTube!
Get Inspired               –  Amazing Paper Grace CREATES on Instagram