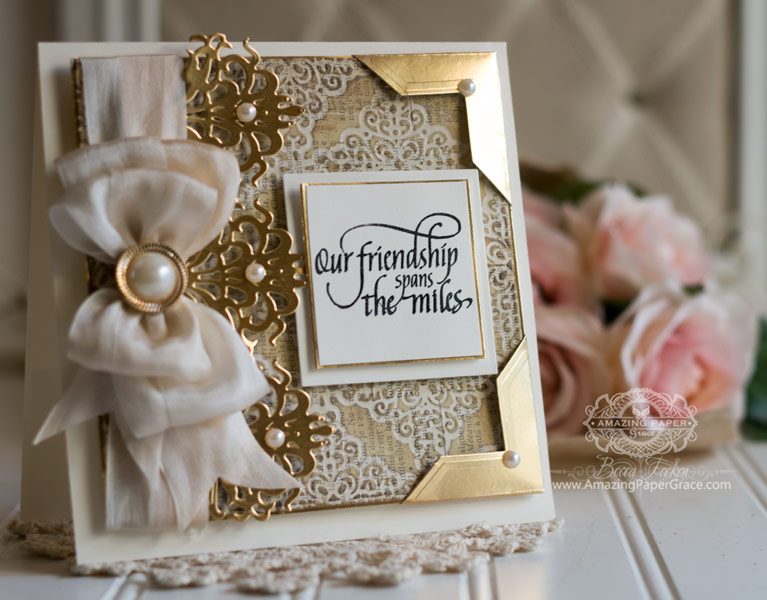 And then in an instant, our plans changed and an adventure was in the making (but I digress).  Good morning sweet friends, I've just finished a trip to CHA in Phoenix, Arizona, where all the new crafts are on display and artisans from the US and indeed, the world, come together.  It's always nerve racking for me but on the other side I get a huge creative boost because I get to talk to real people, face to face, who share where I fit into their crafting life!   It's definitely a two way street – I create the things I love and try to find a way to give them to you in a way that lifts you up.  Why?  Because day after day, you lift me up.  January 2017 has been one of the hardest months of my life – a family event brings me to a place in my journey where life will change for me;  it has to, for my heart to survive.  But just as it has been a hard month, I can't even begin to count all the blessings of new friends and a renewed spirit to embrace and celebrate each day.  As I encourage you to do, I'll craft and create through it and love that you understand my vulnerability and faith comes out in all I create.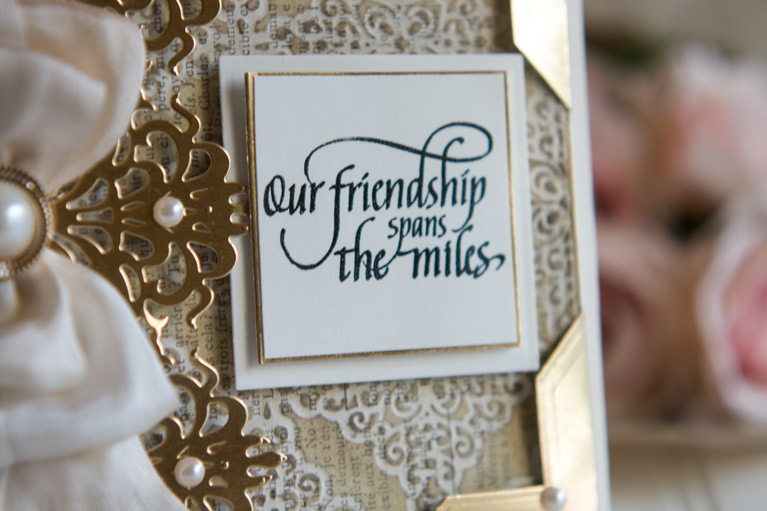 On to my card – using one of my favorite sentiments from Quietfire Design (waving hi at my friend Suzanne Cannon who saved time, hugs and a cup of coffee during CHA).  I reached for this stamp because I'm reminded that so many of our friendships are across the miles – it doesn't diminish them but should remind us that others from far away hold us in their hearts.  This card is made using the Spellbinders Graceful Damask in a conventional way along the side of the card, topped off by a pretty bow.   I wanted texture and different details for this card so I embossed using a texture plate then rubbed over with Ranger Antique Linen Distress Ink.   I cannot find a name to link it up but once I'm home and can see the packaging, I'll link it up.  Last, I used the traditional photo corners from Spellbinders Graceful Frame Maker, just to add balance to the right side of my card.  These are a favorite for me and their jumbo size makes them just right for card making.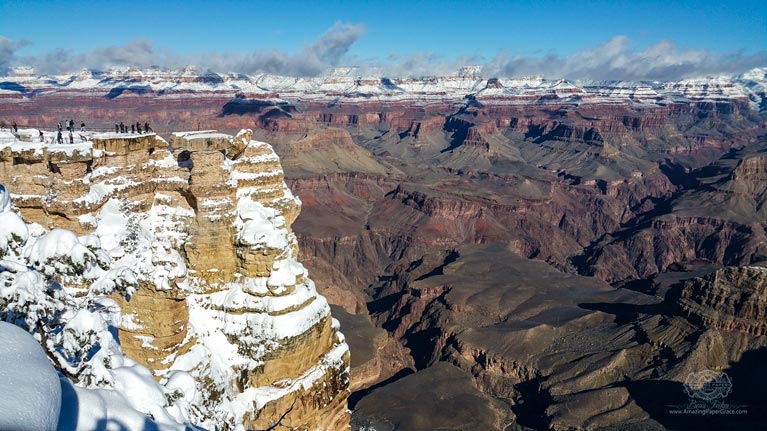 And now a little bit more about that adventure :-)  My sister went with me to CHA again this year and instead of going home, we changed our flight plans and decided to knock one thing off of our bucket list.  Our persistence paid off because as night fell in the mountains of Arizona – we wondered if this wild hair might be our undoing.   Us Florida girls perceived Arizona to be completely desert and hot all year round – what a surprise.  Apparently our trip on a lark was on the cusp of a pretty bad snow storm.  The roads had been plowed but as the temperatures dropped, it became less obvious where the road really was.  And then out of thin air – a snow plow.  We fell in behind him and he got us through the last 30 miles.



The parks oldest and probably most passionate ranger, Ranger Ron Brown, chatted with us about the park and what it meant to him and his wife (also a ranger) who lays at rest on this majestic site.  He said that we had come on one of the most spectacular days of the year.  Apparently after a snow storm, the snow clears the air for a crystal clear view of the Grand Canyon.  People say it all the time, but pictures simply do not do it justice.  This is God's majesty and is a sight almost too glorious to take in.  I was humbled and the smallness of my daily life was certainly put into perspective.   Thank you for letting me share a day spent in breathless awe and wonder.
About Day of Giving Friday
For new readers, every Friday it's my pleasure to give away a card.   The card goes to a randomly picked reader (worldwide) who leaves a comment in our conversation. Want to know more about Day of Giving, here's a link to my FAQ's just check out #11.  You can check to see if your name is on the list of winners HERE!  For your comment:  Have you had the opportunity to witness something awe inspiring that left you nearly speechless – what was it?


Stamps:  Quietfire Design – In A Perfect World Stamp Set
Craft Paper: Neenah Classic Crest – Natural White – Cover – 80lb smooth, My Minds Eye, Gold Poster Board – Hobby Lobby
Ink:  Versafine Onyx Black  and Clear Embossing Powder 
Accessories: Spellbinders Graceful Damask, Spellbinders Graceful Frame Maker, Recollection Pearls, May Arts Silk Ribbon


Life isn't about what happens to you but how you handle it.  Choices and options take the hard edges off of disappointment and mold what may be perceived as a down stairway into an up stairway – it's all in how you look at it.  I struggle just like anyone else, and this month I've found comfort in the simplest things – three kiddos that love me – and a creative outlet and a community that keeps my face pointed up towards the sun.  I hope you will continue to visit – I consider you all friends and you are an integral part of my journey.