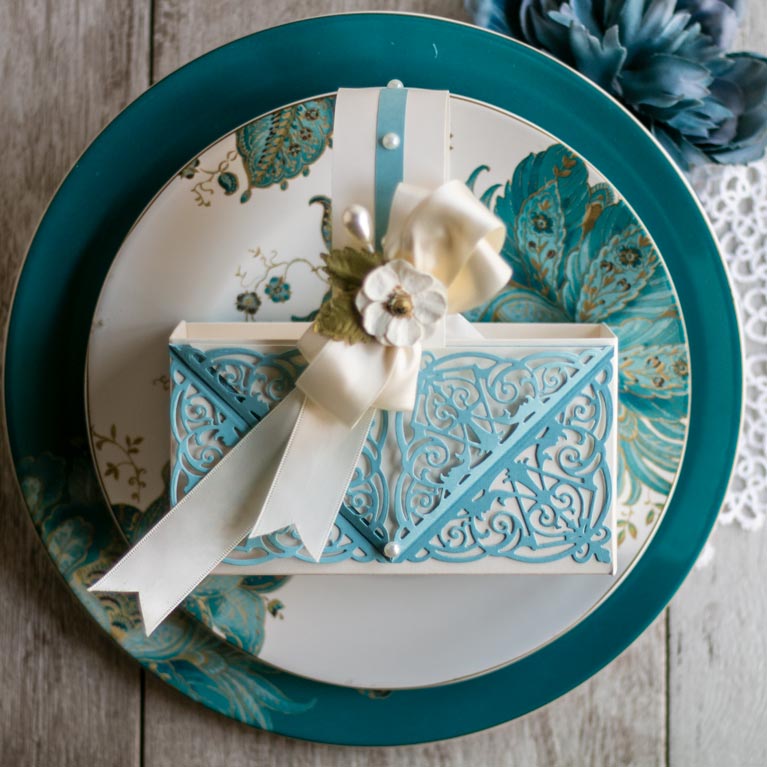 Happy Memorial Day, friends.  I hope you are spending time with loved ones!  It has been some time since I've posted but we're back for one last look at the die of the month.  I  just love dies that transform into different things!  When you look at this die template there is no limit to the ways it can be fixed and flipped and folded to give you a beautiful prop, box, or card.  Welcome to the APG May 2020 Die of the Month – Fleur de Lis Grandeur Fold Over. 
We often talk about that "easy to use die template" that you reach for time after time after time.  This, is one of those.  This month after using it, we've seen it make the most darling filigree envelope that simply requires cutting and folding.  We've seen it make a simple notecard that will produce a card in under five minutes.  We've seen it make a box top that simply takes the time to score and fold the box and drape the die over the top.  As always, the die makes a card that goes from just die-cutting to one that has layers of the filigree elements crisscrossed.  Lol, do cards make themselves?  Almost with this one – that puts in on our "goto" list.
Here are the dies included in the set: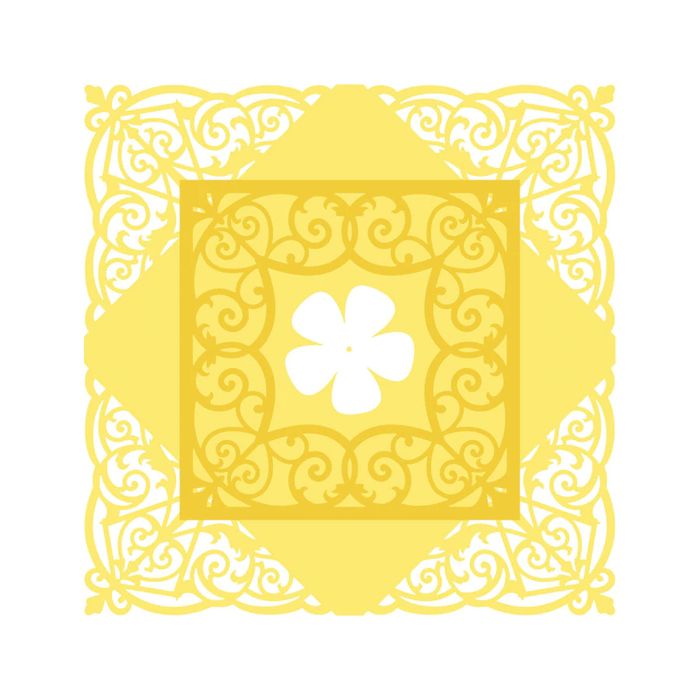 My Project Today:
I love using die cuts for projects in the house.  Sometimes when I have a guest over for coffee or tea and dessert, I'll create a place setting with a little gift.  No guests right now but for when I do, I've created a sleeve to hold the place setting silverware and a small basket!!