,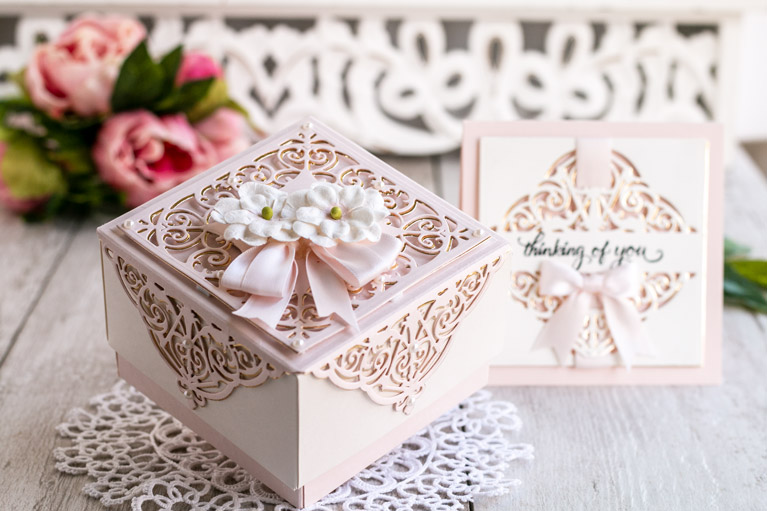 Dear Gracelets, today I'm introducing you to Fleur de Lis Grandeur Fold Over but first, on a personal note . . . I want to share my current journey.  Life happens, I dropped off the radar in March because I needed to move.  The Corona virus is affecting all of our lives and in my case; I had to move quickly.  I've not lived in my home since October 2018, when Hurricane Michael destroyed it – I've been sleeping on youngest daughter's sofa in North Carolina, lol.  Since she continues to work in a job where she interacts with the public – I knew that to be safe, I had to leave.
Some links may be affiliate links, buying products through these links generates a commission at no cost to you.
What an adventure!
It's been an adventure.  Moving is a grueling business and I was on my own.  I decided to replace the RV that was also destroyed in the hurricane and set out to shop for a replacement trailer that I thought I could live and work in for a while. I taught myself how to tow the travel trailer (yes it was scary) then I loaded the travel trailer with all of my studio stuff and towed it to Florida.  It's amazing how much stuff I amassed in the last year and a half when trying to work from somewhere else.  Most of my things were ruined in the hurricane or left behind but I've replenished them and now have had to move them.  Fun stuff!  Then I headed back to NC to pack the remainder of my non-work stuff and then back to Florida again pulling a full U-Haul.
I'm grateful that God gives you the strength to do what you have to do when you need to do it.  I never would have imagined that I could have done this, but I did and all on my own :-)
I'm in Florida now and safe, and over time I'll sort out what happens with my house.  In the meantime, I've managed to cobble together some internet connectivity that reaches my new tiny abode and today is my first time online that I haven't had to accomplish on my phone.  Life goes on!!  My creed is to craft through it all!  So without further chit chat, I'm pleased to introduce my next Die of the Month – Fleur de Lis Grandeur Fold Over.
Fleur de Lis Grandeur Fold Over Inspiration



I'm not going to lie . . . this is a huge die, but was done deliberately, to give you so many different ways to use it.  As you know, I try to fold in as much functionality in a Die of the Month as I can because we don't simply use one die per card.  We pull elements from our stash and use them where they make sense.
My goal with this die was to give you a card die – it's 6″ square. . . check.
I wanted this die to have a folding element to inspire you to make gatefold type cards or an envelope . . . check.
For A2 card folks, there is a 4″ square motif that can be solid or framed . . . check.
This die is now my go-to for a box top – it folds over to embellish so easily . . . check.
Lastly,  I wanted four inlaid corners that work marvelously for embellishment . . . check.
From the tiny studio in the back of my tiny home, I pulled these samples together last week, in one day's time.  I say that because these dies simply make themselves into projects – the ideas were flowing.



One of my favorites is this quick envelope – this video will help you get started:
Fleur de Lis Grandeur Fold Over Samples
Just a note, the Fleur de Lis Grandeur Fold Over became an instant favorite! At this time it is not available for purchase. Let's connect at the links below to learn when it will be re-released, along with your other favorites and new Amazing Paper Grace designs!
Let's Chat                    – Find Becca Feeken on Facebook!
See What's Up            – Follow Becca Feeken on Instagram!
Kick Back and Learn – Watch Becca Feeken on YouTube!
Get Inspired                – Amazing Paper Grace CREATES on Instagram


Friends, in my downtime I have missed sending out some prizes.  I promise to get caught up including announcing the winners of the last blog hop.  Give me a second to get things in order and I'll have a prize-winning update post.  In the meantime, I'm eager to know how each of you is getting on.  How are you faring in the face of this virus?