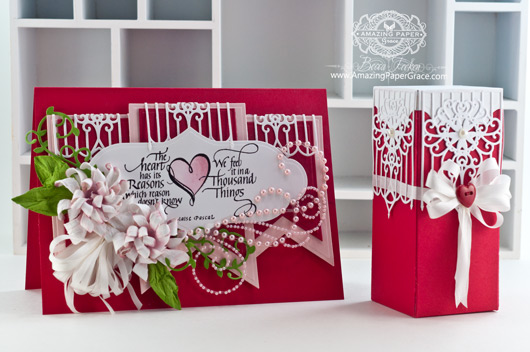 Good morning sweet friends! Today is day two of the series One Box, Three Occasions; the occasion I chose to use is Valentines Day.  How often do you need to send a card and have a little box for goodies – that alone made Valentines Day a good choice, plus it's coming soon!  The box is the same as the box I created yesterday using Spellbinders Labels Twenty Seven except this time the Spellbinders Gate Element is oriented differently and it makes all the difference in the world.   So easy and so different looking in red and white.  If you want to know how to make the original box – instructions can be found on this post:  http://www.amazingpapergrace.com/one-box-three-occasions-day-1/


Today I have a full sized card (5-1/2″ tall by 7-1/2″ wide) to go along with the box.  It features a new Valentines Day sentiment from Quietfire Design called The Heart Has Its Reasons.  Because I was able to incorporate the Gate Element, all the pieces match. I added the element by simply folding a gate element over the top of each of the Spellbinders Baby Bunting pieces used.  The looks is tied together using Spellbinders Labels Thirty Three.  Flowers are created using Spellbinders Urban Blooms and embellished using Spellbinders Foliage Flourish.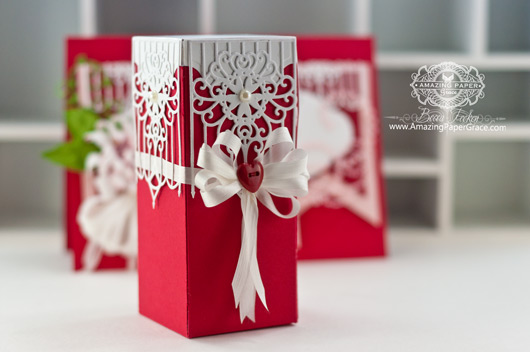 The box that I created in this series measures 5-3/8″ tall and is 2-3/8″ wide and deep.  The gate element is not folded and aligned on the corner  as I did with the box yesterday, but is placed squarely on each side and adhered using Ranger Glossy Accents.   To keep the bottom of the gate from flaring out, I simply wove a ribbon over and under the spokes and tied a bow on the front and sealed the theme by using a small heart button.  It's not as dressy as yesterday, but a sweet addition for gift giving (thinking chocolates)!



I finished off the design by adding color using a watercolor brush and some of my Victorian Velvet distress ink.  I wet the inside of the heart with my paint brush then picked color up directly from the pad stroking from right to left to get a little gradient.  Last order of business – a swirl of pearls from Prima.
CRAFT SUPPLIES I USED 
Stamps: Quietfire Design – The Heart Has Its Reasons
Craft Paper: Neenah Classic Crest Solar White – Smooth 80 lb, PTI Pure Poppy, PTI Sweet Blush
Ink:  Versafine Onyx Black, Victorian Velvet Distress Ink
Accessories: Spellbinders Labels Twenty Seven,  Spellbinders Labels Thirty Three, Spellbinders Gate Element, Spellbinders Baby Bunting, Spellbinders Urban Blooms, Spellbinders Foliage Flourish, May Arts Silk Ribbon, Prima Pearls, Glossy Accents for adhesive.
I hope you enjoyed Day 2 and yet another way to mix things up and options on the filigree box.  Keeping fingers crossed that what I have for tomorrow works out – stop by by and have a look see!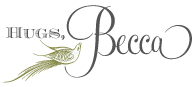 Question Parking Lot: