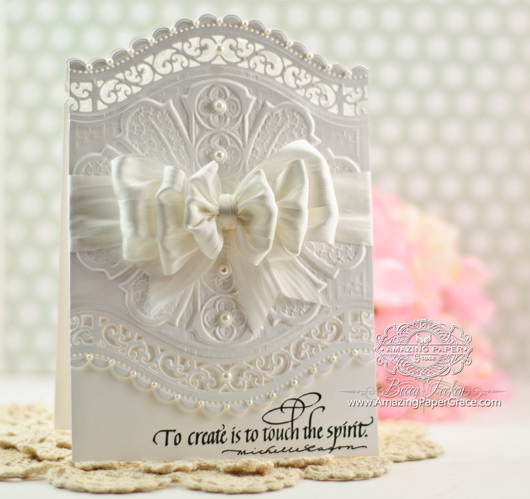 Hi there friends!  I'm sure you can tell, but lately I've been inspired by texture and embossing.  Today I'm sharing a shaped card (shaped using one of my favorite border dies) embellished using an embossing folder.  If you don't recognize it, I embossed the embossing folder twice and assembled them so that the design was mirrored.  This time around I wanted a symmetical design and it's easy enough to do.  I found  a wonderful Quietfire Design sentiment called To Create Is To Touch that spans the bottom of the card beautifully :-)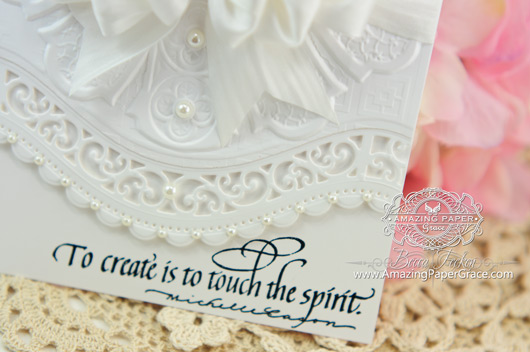 I'm using Spellbinders Roman Romance 3D M-Bossabilities for the texture along with Spellbinders A2 Curved Borders Two.  I cut it twice and seamed it in the middle where it would be covered by ribbon.  I applied the borders separately adhering them with Ranger Crystal Accents.  I made my top border hinged just like I do with other dies when making a filigree card base.  My front has two layers . . . I put a layer behind the embossing/bordered layer so that my card would be nice and neat on the inside and the ribbon raw edges would be hidden – this is the layer I stamped my sentiment on.
Sending blessings your way on this wonderful day!