If you are looking for the 8th Annual Seasons Giving Post click HERE.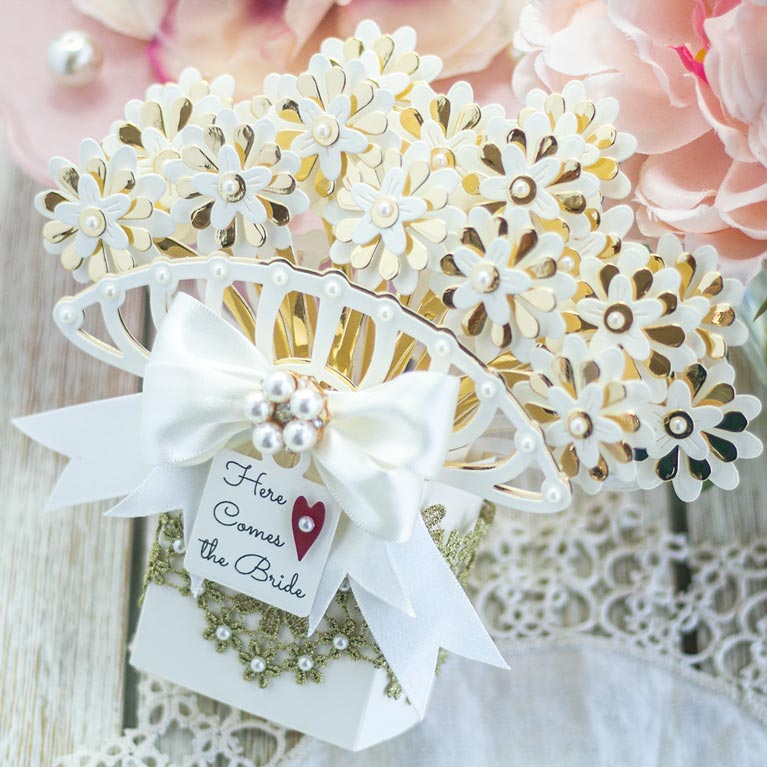 In the meantime, Hi there Gracelets!!  I hope that by now you've seen the newest die of the month, it's one of my favorites and I've waited a long time to show you. You know I'm all about "showcase" and "keepsake" projects that peeps will leave on display.  My daughter doesn't know this but I monitor which cards she leaves out and those that get tucked away for a rainy memory day.  Well, my research shows that flat cards get tucked into boxes and showcase cards of the 3D variety usually find their way into her bookcase or are prominently shown on her desk or a ledge.  I design with that in mind so voila, here is Pop Up 3D Vignette Bouquet.
Inspiration for Pop Up 3D Vignette Bouquet
I've always loved the idea of the vignettes and them folding flat whenever needed.  For our Die of the Month Tribe, I really wanted something not quite as big as a full vignette but just as impactful.  I put on my thinking cap and decided I could do something smaller that wasn't encased in a frame and that's really how the bouquet concept rolled around.  It is quite the coincidence that it rolled around just in time for Valentine's Day.  No, but seriously, I can see the bouquet for weddings, anniversary, new baby, birthday and almost every other occasion we send cards for.  Plus you can pull the pieces apart and use them individually for flat cards.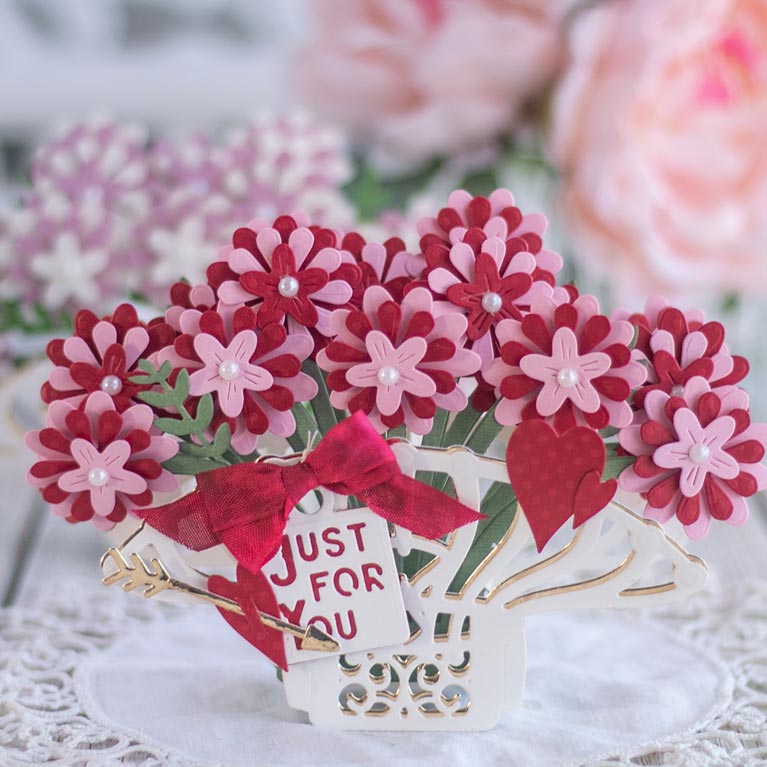 There are two videos to show you how to work with Pop Up 3D Vignette Bouquet.  Click on the first video to learn how the dies assemble.  Finally, the second video is more in-depth.  It will show you A to Z of how to make a full bouquet of flowers.  I encourage you to watch both!
Pop Up 3D Vignette Bouquet Samples
Check out this downloadable PDF if you like to have printed instructions on how to put the bouquet together.
You can get it HERE.
We'll be bringing you more inspiration on ways to use the bouquet this month!!


In the meantime, don't forget to go to the Seasons Giving Blog Hop link at the top of my post.  I encourage you to leave a comment to win a Spellbinders Glimmer Machine.  There are 60 other giveaways going on right now.  What a beautiful way to start the year with some inspiration and some winnings!  Right ?!?
Thanks so much for stopping by, see you soon!!