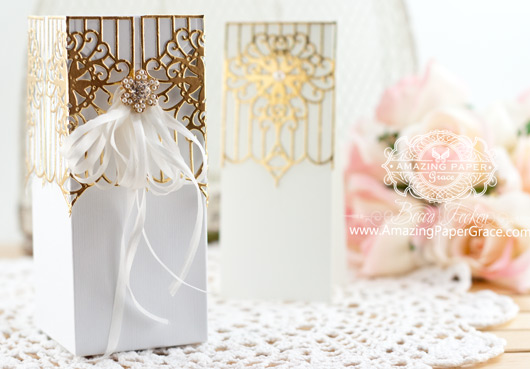 Good morning sweet friends!  Feeling better and will make it back to 100% soon but in the meantime, it sure felt good to finish up some of the crafty things I started.  Thanks for all the wonderful, wonderful comments about my new dies!  Several of you are asking when they will be available and I'll pass the information along as soon as I receive it from Spellbinders.  In the meantime, several of you have left comments on my posts here and in Facebook and have emailed me that you were already able to purchase them at Create and Craft TV in the UK and the new Create and Craft TV in the United States (google is your friend).  I'm not sure how many they have in stock but it seems that quite a few of you have hopped over there and picked them up.  Thank you so much!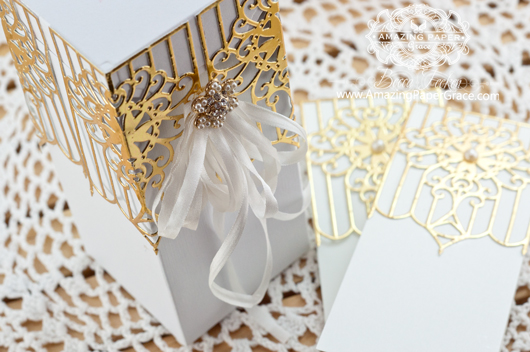 This week I'm beginning a three day series called One Box – Three Occasions.   It's a series of posts to show you how easy it is to change up the look of a box to suit several occasions.  Common throughout all three days is a filigree box I designed; I use the same die to construct the box as well as to complement and add accents.  Today is the elegant day – of course gold had to come first.  I've been a gold girl from day one, even when it wasn't cool to love gold and hallelujah, now it's a trend.  This pretty gold and white box will do well to house a gift or some decadent chocolate or any classic favor.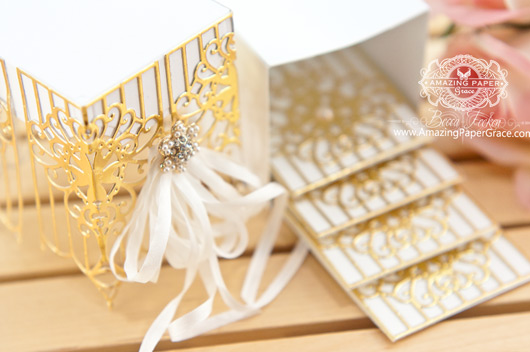 The box measures 5-3/8″ tall and is 2-3/8″ wide and deep.  It is made using Spellbinders Gate Element and Spellbinders Labels Twenty Seven.  Inside the box are four little tall cards that measure 2-1/8″ wide by 5-1/4″ tall.  They are small enough that they can be used for a quick thank you or as enclosure cards.  If you can glue and score, then you can make this box – I promise.  Here's a video to show you how! (Please forgive my voice, I'm still getting over a cold smackdown)…
Easy right!?!  You'll have to come back tomorrow and see how I change it up!!  Thanks so much for stopping by today!!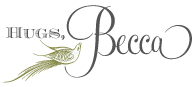 Question Parking Lot: