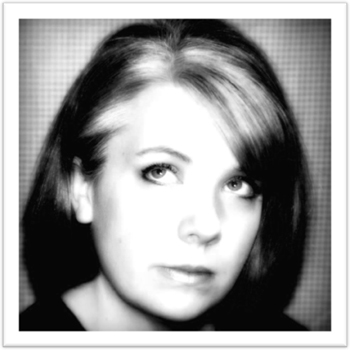 It's been an amazing month graced with the beautiful, adorned cards of Ginny Nemchak.  Printed papers, flowers, wisps of fauna and vintage trinkets; each creation has been a wonderland.  Ginny's style is so distinctly vintage and her hand made flowers were so gorgeous that they virtually created a garden for us on each card.  She made quite a few creations using the Chantilly Lace Collection – all dreamy, all romantic and all definitely vintage.
Ginny spends her time creating for several design teams and her recognizable style is every present on the internet and throughout social media.   Please continue to follow her as she spreads her down to earth, lovely style.
Today is a two post day and on this post, I want to share a recap the amazing projects Ginny shared with us!
Also, there are four winners from our last blog hop that I wanted to announce.  This afternoon, I'll be sharing the first post from our new September Guest Designer (lol, you'll have to peek in a little bit to see).
You can find Ginny:
Facebook: https://www.facebook.com/Pollys-Paper-Studio-123962027642554/
Youtube: https://www.youtube.com/channel/UCTsPgQXxJVLnYI3fdrpS6QA
Instagram:https://www.instagram.com/ginnynemchak/
Pinterest:https://www.pinterest.com/vnemchak/1-all-pollys-paper-studio-creations/
Blog:https://pollyspaper.wordpress.com/
**********************************************************************
Creating with Ginny Nemchak
For her most recent creation, Ginny mentioned that this was her favorite die to work with – Sweetheart Swirl.  We were enamored with the card she made – it was full of romance and lovingly adorned with sweet embellishments.
We've all decided that gingham is always swoonworthy!



For this card Ginny used Isabella Frame as a beautiful backdrop for her lovely flowers and bows!
We love the detail she always includes, like those charms!!
We were fortunate to have Ginny join us on our Christmas Blog hop where she shared this beautiful creation using the Grand Snow Globe.
The first thing that draws my eyes is the plaid poinsettias!  Genius!!
Ginny discovered and shared that the inside die cut on Tallulah Frill is the perfect 3 x 4 pocket page size for scrapbooking.  Who knew?  Lol, well now we do.  I pulled it out of my stash so that I could have it handy, just based on that tip – thanks Ginny!!
So detailed and yet so balanced :-)
Our thanks goes out to Ginny for sharing her sweet style with us in August.  Her shabby, layered, mixed media style has been a welcome inspiration!
PRIZE WINNERS from Christmas Blog Hop ——> HERE
Winner 1:  beccreates1 who left a comment on Ginny Nemchak's blog on August 12, 2019 at 10:28 pm
Winner 2:  Karenladd who left a comment on Joanna Wisniewska's blog on August 2019 at 19:48
Winner 3:  Susie Bentz who left a comment on Karan Gerber's blog on Mon Aug 12, 06:25:00 PM
Winner 4:  Pamela Kelly who left a comment on Becca Feeken's blog on August 13, 2019 – 11:59 am
Because of the time that has passed since the hop, each winner will be emailed by Becca to redeem their prize :-)
The winnings are to be selected from the Amazing Paper Grace Die of the Month offerings and will be shipped worldwide. If you are already a member of the Die of the Month Club then I'll work with you :-) Please forgive my lateness on this, a bonus die will be slipped into your packages – I pinky promise.


Stay tuned as later today, we welcome a new APG Guest Designer.  On September 1st I'm tickled as punch to introduce a new Die of the Month.  It's like nothing I've designed before but I have a feeling you'll find a million ways to use it.