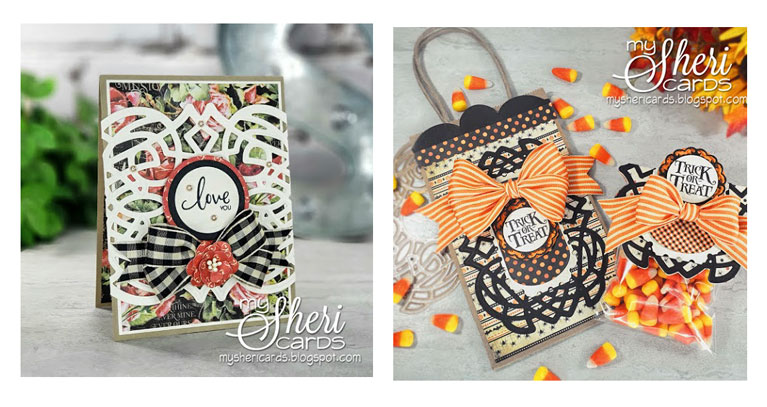 Hi there crafty friends!  We are poised at the beginning of another month and as you may know, we've started to invite fellow designers to blog along with us.  Today, I'm thrilled to be introducing a new Guest Designer to the Amazing Paper Grace Blog.  She has a crisp clean style that you have no doubt come across on the internet and her placements and embellishments are always spot on.   Please help me welcome September 2019 Guest Designer – Sheri Holt.
Sheri wowed us last month by creating two amazing projects with the Amazing Paper Grace August Die of the Month for Spellbinders.  She was already signed up to be our Guest Designer for September but I can't resist a quick peek back to show you what she made at the top of this post.  You will see that Sheri uses design paper splendidly throughout her projects – her take on the August Die of the Month was delightful!!   During the month please be sure to take a peek at her blog every week of September for a new creation using Amazing Paper Grace dies.
For the calendar:  Don't forget, tomorrow I'll show you inspiration for the new September Die of the Month – it's like a swiss army knife – a million ways to use it.  If you are looking for the winners of the giveaway post, scroll down to the bottom of the post.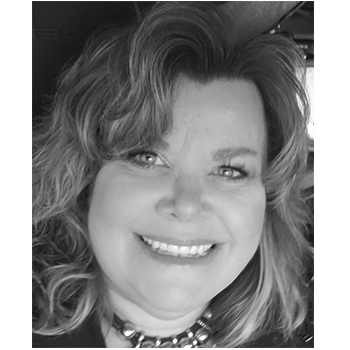 .
.
Hello Amazing Paper Grace Fans! My name is Sheri Holt and I live in northeastern Oklahoma in a large suburb just outside of Tulsa with my husband where I was born and raised. I'm an empty-nester with a blended family of four adult sons and one granddaughter.
By day I am a programmer/developer at a custom box and printing company but at night you might find me adding a few vocals in my husband's classic rock band. We love to travel as much as time allows but on the weekends I try to spend as much time as possible in my  craft room. I guess I've always been creative, because of the programming and singing, but I didn't really start crafting or cardmaking until about 2011 when I fell in love with stamping and die cutting.
In my cardmaking, I usually have a very clean and crisp style because I don't like to get too messy. I have met so many talented people on my crafting journey and feel very fortunate to be asked to Guest Design for Becca this month.
Sheri Holt Social Media Links:
For her first creation for APG September Guest Designer, Sheri used the Grand Holiday Cabinet and adorned it with flowers and bows!  Take a look!


Accessories:   Amazing Paper Grace Dies by Spellbinders, Amazing Paper Grace Grand Holiday Cabinet, Amazing Paper Grace Reindeer Prance, Amazing Paper Grace Cinch and Go Poinsettia
I hope to see you tomorrow for the new die of the month!   I hope you'll come and take a peek :-)
Winners have been posted for our last blog hop – you can see their names HERE.