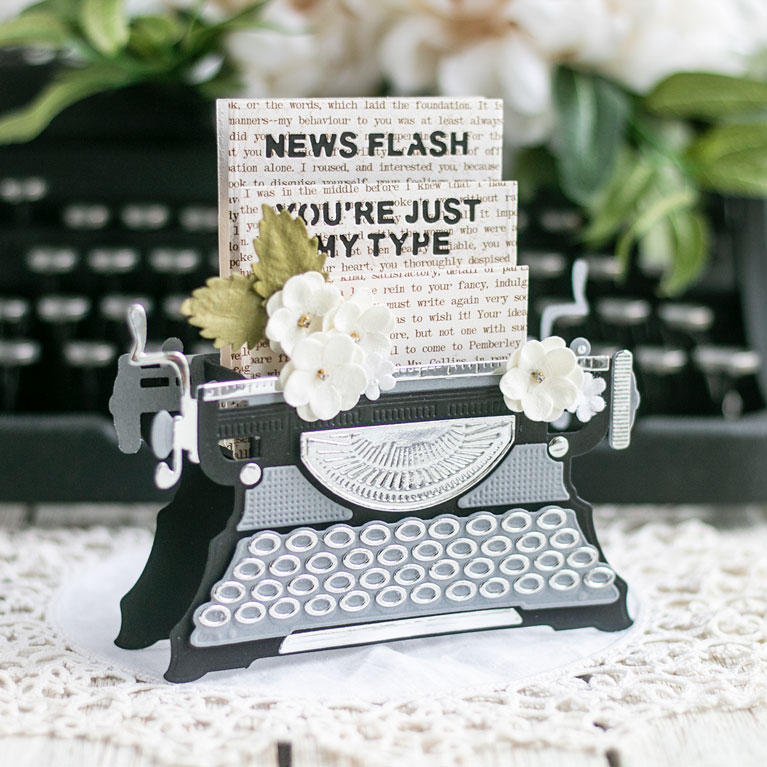 Good Morning, Gracelets!   Sometimes it's hard to keep a die under wraps.  I'm so happy to reveal this one because it's so darn cute.  I'm a vintage typewriter collector and I thrilled to be adding a paper version to my stash.  I can't wait to start making them and I already have friends that have said if I'm sending a card, this needs to be the one. Please check out the video below and I'd love to know what you think, welcome  Pop Up 3D Vignette Typewriter.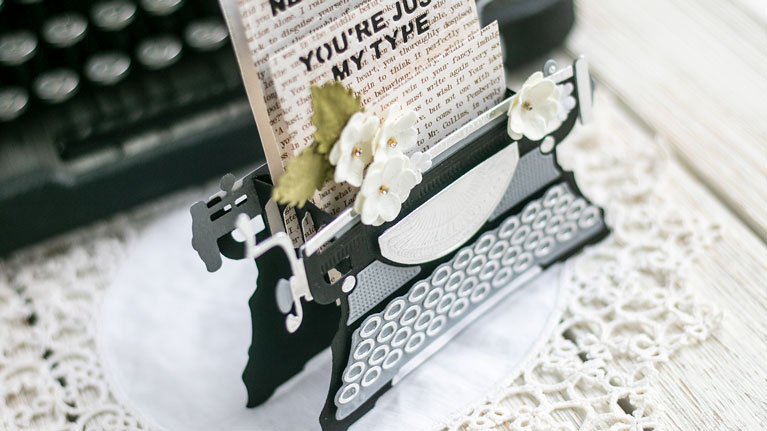 I'm calling this a half vignette because the top is open.  As always, this little diecut wonder folds flat so that you can tuck it into a small catalog envelope and mail it off.  Although I've included die cut sentiments, it's just waiting for the stamp of your choice to grace the front.  I have to say that this has been one of the most delightful projects I've ever worked on.  It took months for this little darling to come to light but it is rich with details.  Just remember, you don't have to use every diecut or get as detailed as I do in the samples and videos.  I just wanted you to have as much as I could fit – use what you want.
Whether you are making a flat card minus the dimension or going all out, including asking all the keys – this video will help you get started:
Pop-Up 3D Vignette Typewriter Samples
It is for certain that I had to have pink!!


I hope that all is well in your world today.  Even though its crazy with virus stuff I hope you are finding time to be with and celebrate your families.  Sending hugs!!