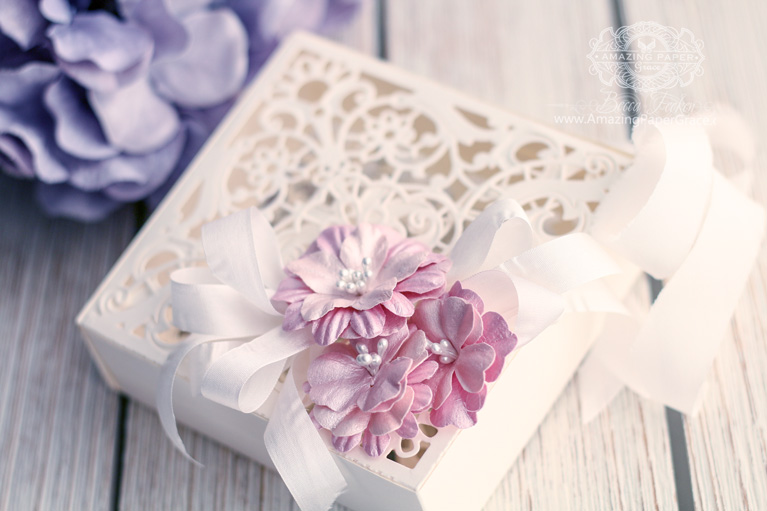 I'm always tickled to kick off each month with a new Die of the Month.  The die of the month for June is Enchanting Battenburg Corners – a die with a lot of extra use built in.  On this particular die, I've added flaps so that you can use it for a side pocket.  There are a set of rims that will produce a solid shadow.  Finally, there is a smaller die that can be inlaid or used to shape your top corner or bottom corner.
Behind the scenes, the Amazing Paper Grace Creative Team are creating some gorgeous cards and creations to show you on June 16th.
Inspiration for Enchanting Battenburg
This set mimics the beauty of Battenburg Lace with the tiny bridges and swirls that keep the lace together.  It has been on my die bucket list for a while – I hope you like it!  Today in the video I'm sharing how to make a clamshell style box that will hold a set of cards – all made with this die set:
Enchanting Battenburg Corner Samples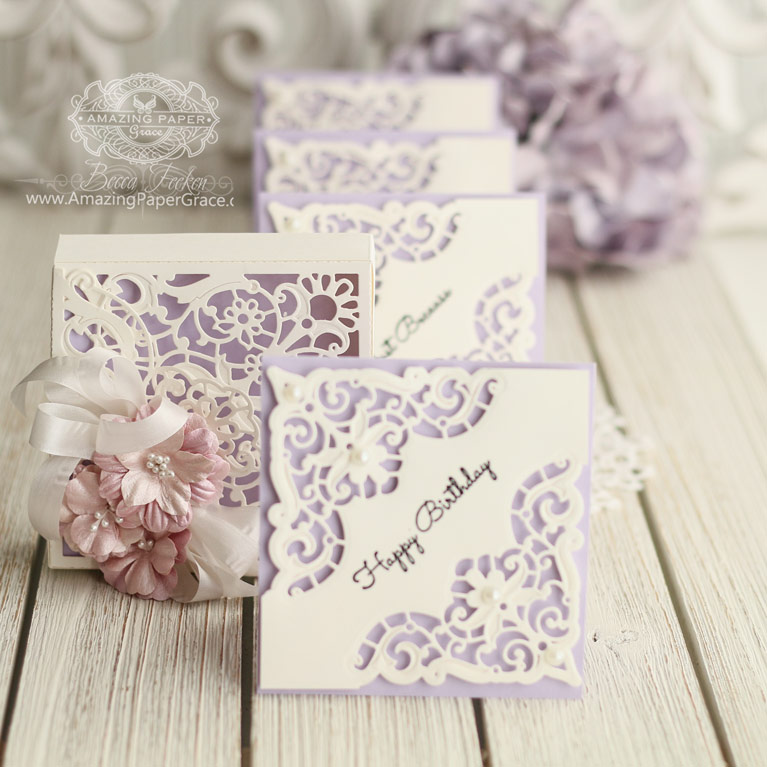 I reach for mini cards all the time.  It's great to be able to put them together quickly and have them available for a note or a quick thank you.  The dies here do double duty for both the mini cards and for the clam shell box I created for them to go into.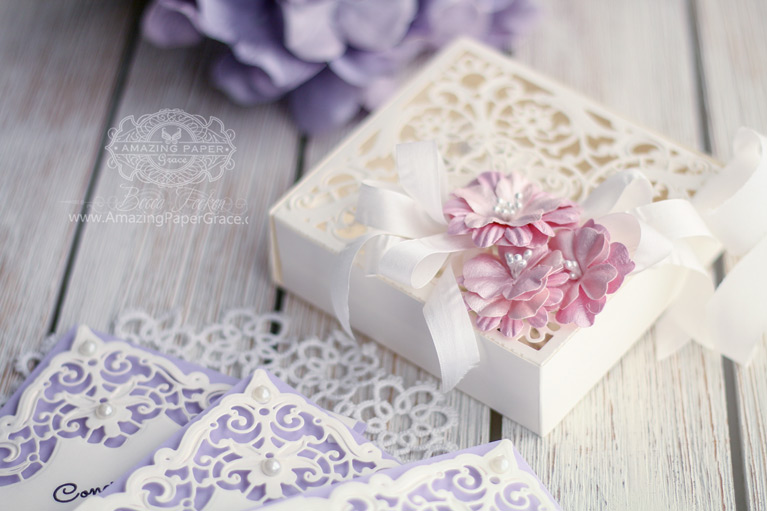 I love that the smaller die makes a shaped corner, furthermore, it adds a nice decorative edge to the cards when I cut the panels on two corners.



Here I've used the dies to make a conventional card – I've shadowed them with gold for that extra punch.  I love how the edges of the corners peek out and it gives me an opportunity to build some flowers on top for interest.



Well, that's my shares for you with the June 2019 Die of the Month!  Pop over to the Spellbinders Blog to ——>THIS POST <——– to have a look at many more pictures of Enchanting Battenburg Corners.  What's more, over on the Spellbinders Blog, there is a cool project that I've not shown here.
If you have purchased any of the Die of the Month Dies, I hope you'll leave a review.  Just pop over to the Die of the month page.  If you like the direction I'm going with these dies, let me know!  Please leave a comment on the Spellbinders Blog Post so that I can continue to create in the same vein.  As always, if you have a comment on how these large dies work for you, please leave it – I read all of these and we discuss them as I plan additional designs.


See you soon!!  The Creative Team and I will be sneak peeking some new Glimmer Plates soon – four to be exact.  Our hop is on June 10th and we're looking forward to getting our Glimmer on!