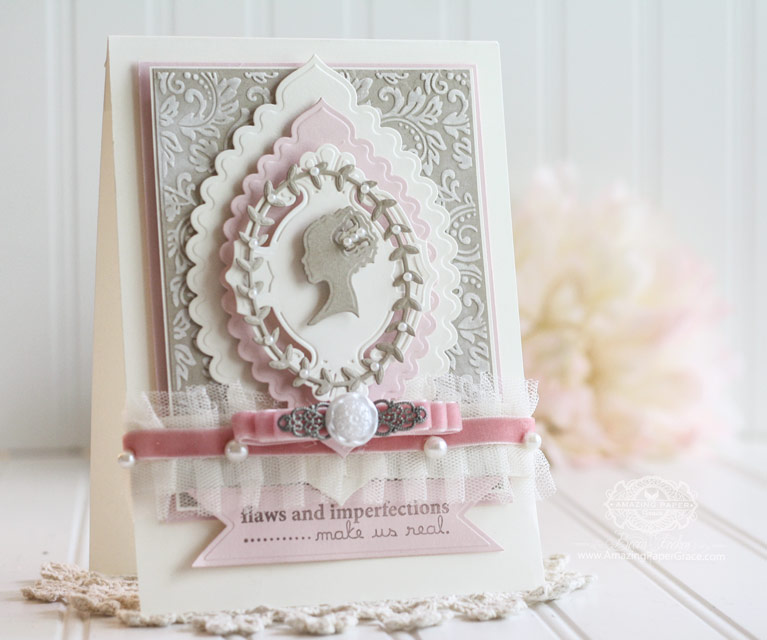 Good morning sweet friends!  It's truly a lovely day where I am and I hope yours is too.  I have a card to share today that is oh so, feminine and the sentiment hits the nail on the head.  Me and my temporarily one legged self is feeling so imperfect, but to sit down and make a card made me feel so good.  These dies are absolutely glorious – I'm using Spellbinders Floral Embossing Folder for an embossed background – I simply ran a white chalk ink stamp pad across to bring the embossing out.  After that I stacked up two sizes of Spellbinders Labels Fifty Two.  That's a new shape I added to my stash and while the jury was out for a short time on the shape, I'm happy to say I'm all in with this pointed oval, rounded triangle, marquis shape.  On top of that I added Spellbinders Renaissance Tag One which ends up to be a perfect 'behind' layer for Spellbinders Silhouette.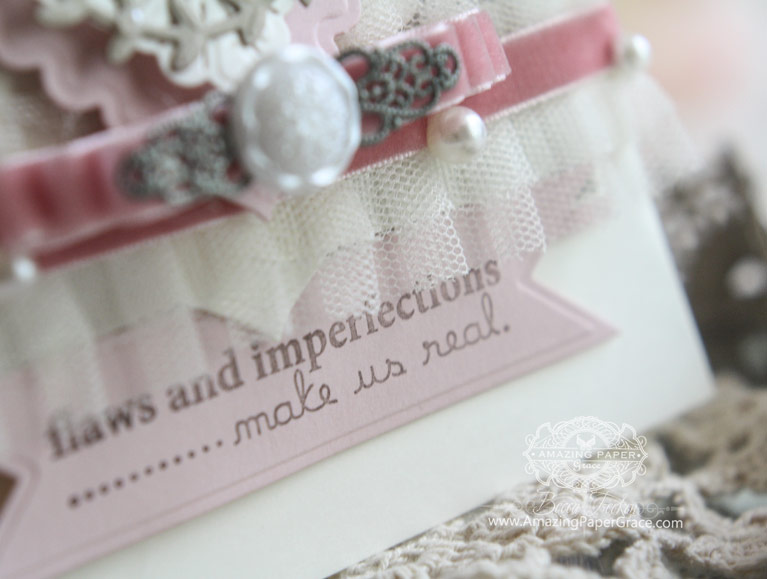 I pulled the card wide pennant from Spellbinders Decorative Swallowtail Pennants for that lovely, but true sentiment from Unity Stamps.  We're all flawed and imperfect, delightfully so; but it makes us all real.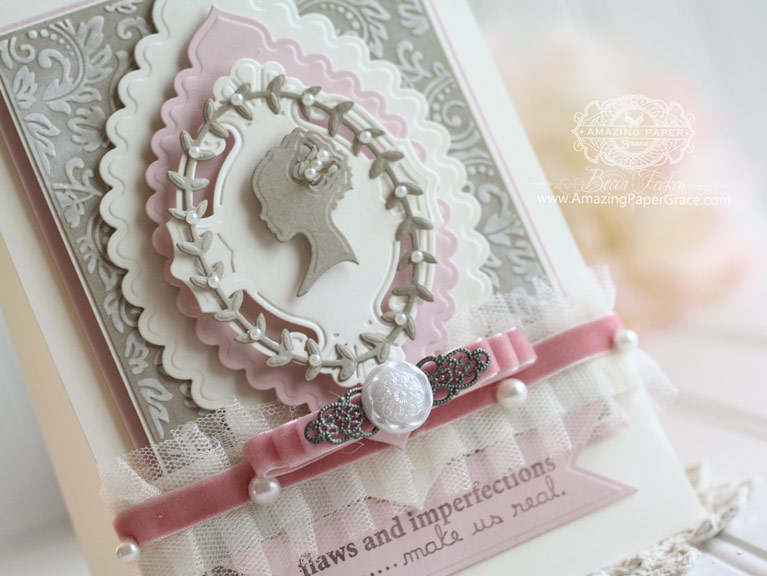 No instructions today because this is simple stacking.  In other words from the bottom up,  5-1/2″ x 7-1/2″ base then embossing then Labels Fifty Two then Renaissance Tag One then the Silhouette and lastly add Decorative Swallowtail Pennants. In my book that equals easy card!






Rubber Stamps:  Unity Stamp Company – Everything Resides in Hope
Craft Paper: Neenah Classic Crest – Natural White – 80 lb smooth, Paper Trey Ink – Sweet Blush, Kraft
Ink:  Amuse Studio – French Roast, White
Accessories: Spellbinders Floral Embossing Folder, Spellbinders Labels Fifty Two, Spellbinders Renaissance Tag One, Spellbinders Silhouette, Spellbinders Decorative Swallowtail Pennants, May Arts Velvet Ribbon, Trim from Hobby Lobby, Recollections Pearls from Michaels


Have a lovely, lovely day!