Christmas is on the horizon and of course, as makers, made Christmas Cards are our hallmark during the holidays.  This month's APG Die of the Month is Winters Solstice Snowflake.  It is a delicate doily looking snowflake done in a regal way to usher in the Holiday Season.
You know that I'm a budget crafter so I deliberately made this die so that it could be used all year around.  It can be dressed up for Holidays and dressed down for any other occasion and the same is true with Winters Solstice Snowflake.
My Project Today: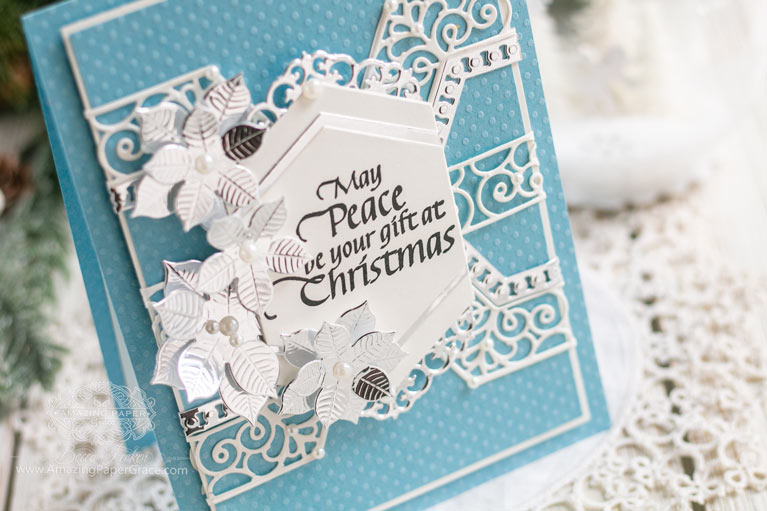 For my card, I thought I would cut the motif in half and center it on the card for a different look.  This technique gave me a great way to draw the eye into the frame!  I had a lovely Christmas sentiment by Quietfire Design called May Peace Be Your Gift that I wanted to highlight.  I used the center hexagon to build a longer panel by flanking the top and bottom with a silver hexagon and another solid.  This is really easy and this simpler type of card is often the foundation for a some of my handmade cards that I send during the holidays.
Here's another take on the card!
Supply List: