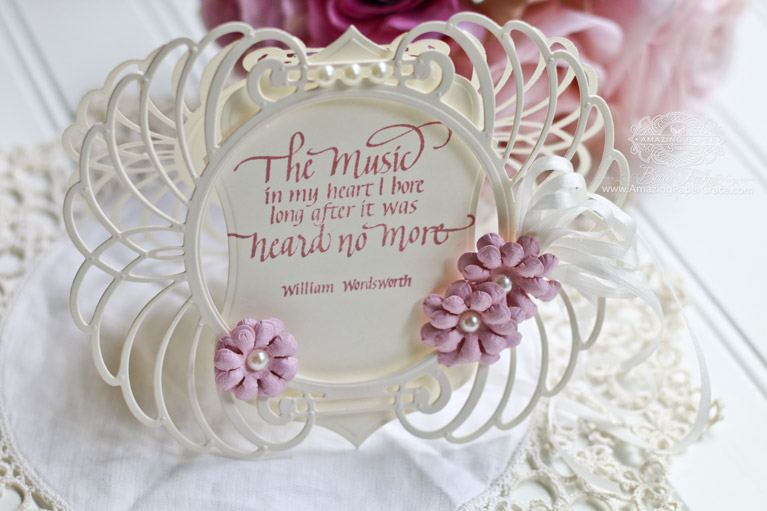 Sweet friends today the Creative Team and I are bringing  more Venise Lace Inspiration.  I'm getting a chance to create with these dies for the first time and experimenting with how they fold and layer and look with one another, so I have a card today too.  It's a long post but because you asked, we want to give you several ways to use the dies.  My card today is quite simple – the feel I was aiming for is the open and airy feel that you get from lace.  This almost looks regal to me and I could very much see this as a wedding card or a little or big princess card. Today I'm using a Quietfire Design sentiment called The Music in my Heart.  Just a note . . . so often I design in ovals and long shapes because they are my favorite. This has a perfect circle center which is a change for me, but after working with the die, I'm really glad, it's going to give me some good layering possibilities :-)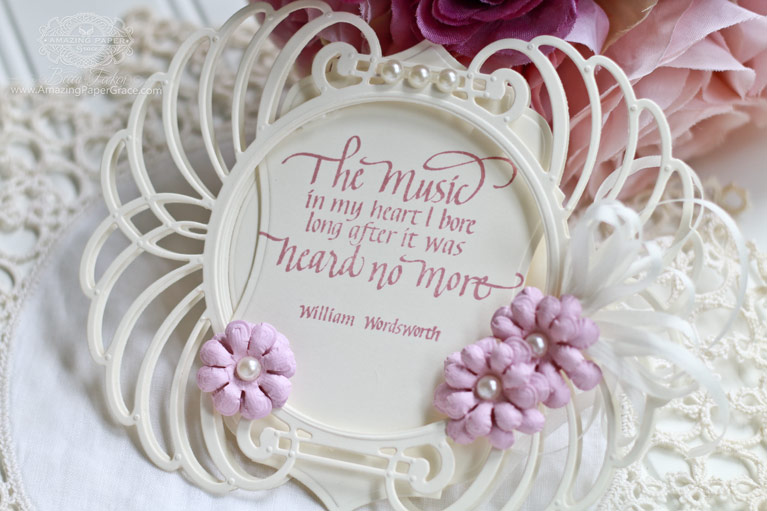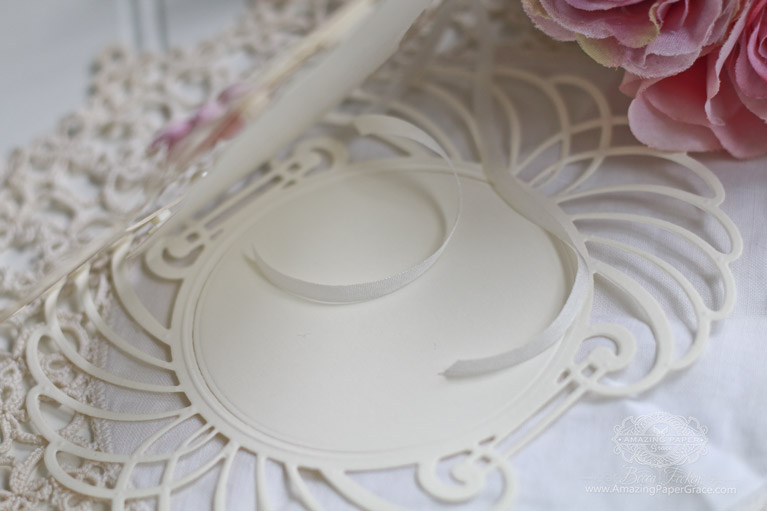 I took Marcheline Plume and made a hinge like I show in this video.  This die cuts very well on my Platinum Die Cutting Machine – so much so that this time instead of doing a 1″ hinge, I cut the entire card double (with no circle insert) then rolled the die back through with the circle on the layer that I knew would be the card front, to cut it as an aperture.  I reinforced the card by gluing another die cut with an aperture to the front.  It would be very easy to add another die cut to the back for a finished from the back look.  I thought it would be so neat to take Francesca Label and mount it inside.  I wanted a little bit of depth so I did add small pieces of foam tape around the aperture.  For decoration I took the smallest two Cinch and Go Flowers II and mashed them in a rubber mat with my stylus to give them depth.  I finished with a dot of hot glue on the back of the two layer flowers to adhere it to the rim of the aperture.   My supply list is below but keep scrolling so you can see the inspiration the Creative Team dreamed up this week.





Stamps:  Quietfire Design – The Music in my Heart
Paper:  Neenah Classic Crest – Natural White – Cover – 80lb smooth,  Bazzill – Vintage Pink
Ink:  Ranger Victorian Velvet Distress Ink
Accessories: Venise Lace, Spellbinders Marcheline Plume, Spellbinders Francesca Label, Spellbinders Cinch and Go Flowers II, PL-001 Platinum™  Die Cutting And Embossing Machine with 8.5″ Platform, The Paper Studio – Pearls, May Arts Silk Ribbon
Here's More Inspiration!!



Melissa Bove (above) dived right into the lacy look with a shaped card using Isabella Frame.  For those who want a simpler technique than the hinged method I used, it is definitely worth a trip to Melissa's blog to let her take you though how she put this card together – it is much easier and achieves a stunning look!!  She uses Graceful Tiny Tag Stamp and Die Set and Beautiful Dreamer Stamp and Die Set.  I think this is a perfect card for someone going off to college in the fall or a couple who have just gotten married.





Kristi Schurr (above) spun a delicate rustic and vintage creation with sepia tones and the beautiful texture of some woven fabric from which she actually diecut the leaves from Cinch and Go Flowers II.  She brilliantly used the smallest Hemstitch Rectangle to create a place to put her sentiment.  I had to look twice but her beautiful flower is also Cinch and Go Flowers II and they look amazing done out of pattern paper (who would not swoon over that rusted bell?).  She balanced the rest of her texture by using Hemstitch Rectangles; it really brings your eye out to the edge with a smart pop of measured texture that is so subtle.
Joanna Krogulec (above) (card 1) created a card with such grandeur, it really gave me pause.  Regal and vintage at the same time, she paired Victoriana Crest with the flowers from Isadora Trinkets for a shaped card that is so elegant and lace like.  She's giving it for Birthday and the sweet shades of pink make it really such a pretty card.  It is worth a trip over to Joanna's blog where she gives you the links to the tutorials on how to make each flower.  For her second card she used the Graceful Frame Maker along with Graceful Damask to create a beautiful muted card that is akin to a trellis.  Then she embellished the 'trellis' with handmade flowers made from Cinch and Go Flowers I (which by the way was designed to compliment Cinch and Go Flowers II.  For someone starting with flowers – these can be put together so easily.



Teresa Horner (above – first card) created beautiful layers by framing with Hemstitch Rectangles, then pulls your eyes to the bottom with the wonderful flare from Isadora Trinkets.  Teresa also created an additional card diving into the lace look of the Isabella Frame.



Anita Kejriwal (above) snipped and altered her dies to make them extra useful in one of her layered creations!  I love how she staggered each set.  From the bottom you have Marcheline Plume and on top of that she layered Curled Grace Oval and on top of that she layered Beautiful Dreamer Stamp and Die Set and on top of that she layered Ornamental Crest.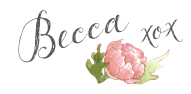 Thanks for peeking in today, the Creative Team is really cooking with these lace dies, I've so enjoyed seeing what they create!!