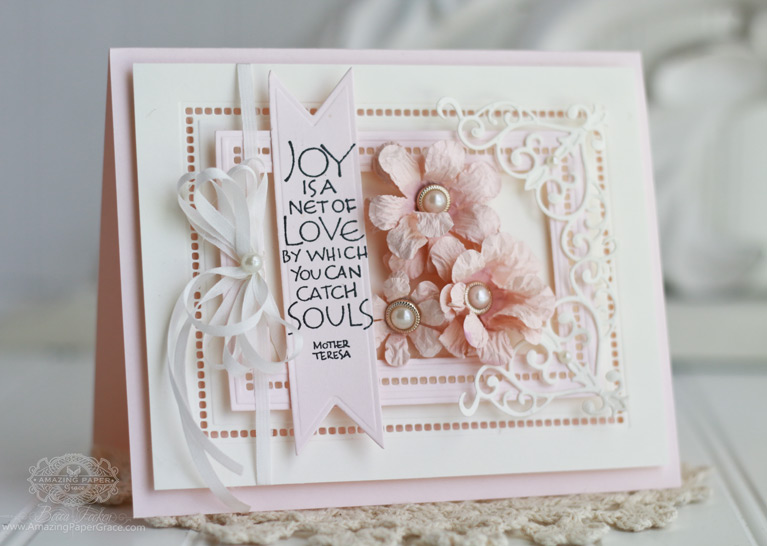 Sweet friends, we're back for more weekly inspiration.  Flowers seem to be the embellishment of the day, so we gave in.  All of us are happily playing around with Venise Lace dies and today I created a card using Hemstitch Rectangles and Cinch and Go Flowers II.  The Hemstitch die is quickly become my go shape and the flowers are so easy to make – these flowers all use 1 petal shape – the largest,  that I burnished and separated the paper layers to make it seem fluffy.  I embellished the edges of my rectangles with a flourish from Spellbinders Imperial Squares. My sentiment is stamped on the banner in Decorative Swallowtail Tags.
Stamps:  Wordsworth – Life's Embrace (retired)
Paper:  Neenah Classic Crest – Natural White – Cover – 80lb smooth,  Bazzill – Vintage Pink
Ink:  Versafine – Onyx Black
Accessories: Venise Lace, Spellbinders Hemstitch Rectangles , Spellbinders Cinch and Go Flowers II, Spellbinders Imperial Squares, PL-001 Platinum™  Die Cutting And Embossing Machine with 8.5″ Platform, The Paper Studio – Pearls, May Arts Silk Ribbon
Joanna Krogulec (above)  used Emmeline Treillage to create a beautiful floral backdrop.  She layered the lace die on top of the 'shadow' die to create a perfectly matched and shaped Birthday Card.  She fashioned a bouquet from Cinch and Go Flowers I and a petite tag from Graceful Tags peeks out from underneath all the beauty.





Melissa Bove (above) brought so many shabby nuances into this card, it's really a delight to look over.  From the weathered background that peeks out behind Emmeline Treillage or the patterned leaves and flowers from Cinch and Go Flowers II – there are so many details to take in.  She made her card on a base of Hemstitch Rectangles, even the tiny tag!





Kristi Schurr (above) created a sweetly vintage baby card using Emmeline Treillage over a sweet scene you can see peeking out from behind.  Her colors are immaculate, with both pink and blues pulled from the stunning design paper.



Teresa Horner (above – first card) created a card with a textured base using Marcheline Plume – simple and gorgeous!  Her second card is smoky with beautiful layers of Hemstitch Rectangles and the Gossamer Knot background.  Her sentiment is on Francesca Label beautifully embellished I used the Cinch and Go Flowers II leaves.





Anita Kejriwal (above) gave us a sideways perspective of Emmeline Treillage embellished with pretty symmetical flare from Isadora Trinkets for her first card.  For her second card, she layered up a floral collage using Victoriana Crest and Emmeline Treillage.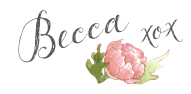 I hope you're having a lovely day!  Me? Snatching a minute here and a minute there to enjoy the sunshine :-)