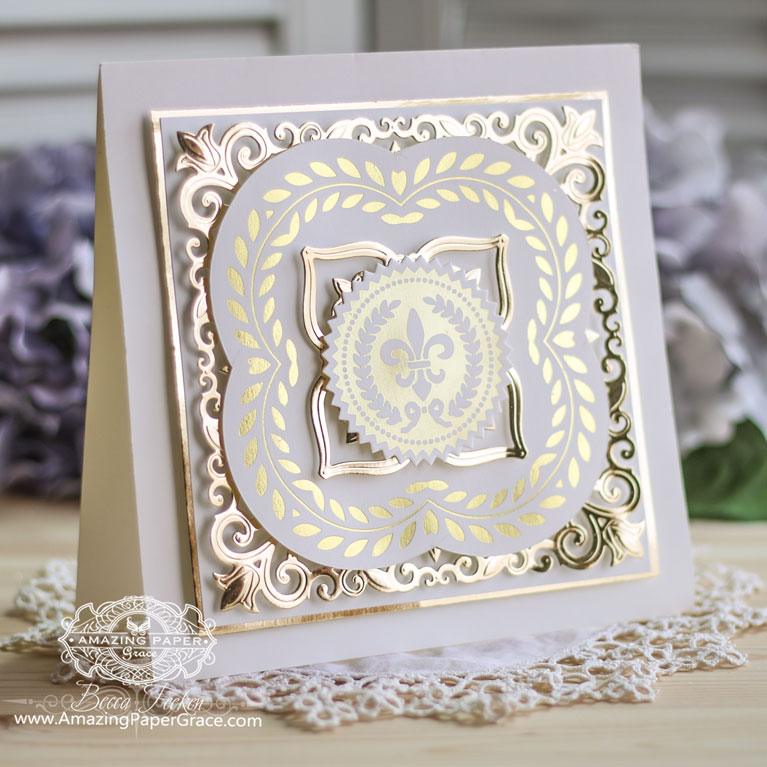 Sweet friends, the last three months have been a blur.  I have a — no sentiment card — to share today (links at the bottom) but also some catch up from me in between the pictures.  (Yikes, this post is full of "I, I've and Me" – and it is long!)   I hope you'll take a moment to read – I've been blasting through cards this past year and have been very quiet on what life is really like these days.  For years I've laid my grief as well as triumphs out in plain sight; not sure why I stopped sharing that here, hopefully, 2019 changes that.  I'm mostly past the grief but have always felt that we're kindred spirits here and am leaping out on faith again to share my heart.  Also, I'm going to also ask a favor near the end of my post.
Why now?
Why now?  The end of the year is always a time to come home to myself.  I think about what I've done throughout the year to grow, if I'm staying true to my own voice and if I'm doing the difficult work of walking in my own authenticity as well as standing by the principles that are a part of me.  The answer is yes, but very quietly.  I am my most confident self this year – having shed some of the things that weighed me down – and detouring around dysfunction as if it were a pothole in the road.  This is the year that I've missed John like no other because the challenges were a lot to bear alone – but at the same time, I've been determined to plow through.  There is nothing like the downtime during the holidays to come home to what's real.
Crafting from an Undisclosed Location
I'm still not living at home; my house was devastated by Hurricane Michael and let me be honest, while it sounds bad – the blessings in the journey have been utterly wonderful.  Many say, that it's not until some situation brings you to rock bottom that you learn what you're made of and you realize who is in the fray with you.  I say, there is absolutely no substitute for the clarity that you get in the midst of this journey and that's where I've been blessed.
It has been very interesting making due with the supplies I have; I must say that is why you are not seeing much from me.  Beyond it all I've learned that I craft best when I can curate from all the sweet things I've gathered and even the card making is a journey.
Speaking of Journeys
It has been a bumpy road, to say the least, but I'm reminded that the journey is the prize. It's awful while in the midst of it all but the coming out on the other side is where I've always found my reward. How about you?
It is in that journey and out of loss and searching for identity that my brand, Amazing Paper Grace brand came to life.  Totally unexpected.  It saved me from grief, it saved me from laying on the couch all day and it helped me have a voice where my introverted self is naturally quiet.  You can say it saved me from myself and you would be quite right.  Right now I'm immersed in introspection, checking out exactly where I stand and making plans for the coming year.  Here are some thoughts I wanted to share out loud.


In A Perfect World
I'm reminding myself to slow down and make beautiful, meaningful crafts that will touch someone's heart, inspire someone else to create, lift a kind soul that needs a ray of hope.  That's where I started and that's where I want to be for 2019.  This year unexpectedly put me on a trajectory with determination and truth.  It's difficult to pick one word for the year, but for 2019 – these are all on the tip of my tongue – savor, beauty, grace, experiment, expand, and being human.  


I'm Learning That:
I'm overflowing with ideas when I take the time to pour my heart into a project and absolutely savor every bit of the process.  It reminds me why I love being creative and encourages me to create more.
I'm far more likely to be proud of and finish an item that has

beauty

for me.  They tend to radiate when I'm proud of them and when I bypass the awful habit of comparison.
How lovely is it to make something out of a sense of grace – and by grace, I mean courteous good will.  (Thank you Oxford Dictionary)  This is so much the feeling I was trying to align in the name Amazing Paper Grace.
I'm a pretty crafty gal and some of the other supplies in my repertoire have been crying out for attention.  In 2019 I'm dedicating some of my some time to journaling.  Even though I'm predominantly a paper crafter I too need to experiment and expand to keep myself rounded.  I need to stretch my wings!  I also sew, crochet, knit, embroidery and quilt – I hope to sneak a picture or two in from time to time.   No, I'm not going to be teaching these things, but since I spend time doing them, you may see a sprinkling of them from time to time in my pictures.
I'm human and that you're human and that together we are all going through "stuff".  It makes it better to cling on to each other because we all "get" each other.  The one time you need a word, I just might have it for you and the one time I need a word – vice versa.  Life is for real.
The Favor
Many years ago I did a questionnaire at the end of the year that I asked you to submit your answers through my contact form.  I'm doing that again because it gave me so much insight as to why you stop here.  I would be so honored to hear your thoughts – they will help me set my course for 2019.
Please submit through the contact form at the top right of the blog.  Answer all or answer any or just send a private note – here's what I want to know….
How long have you been a reader?
What brings you back?
What do you miss most that I've moved away from?
Other than videos, what am I not doing that you would like to see me do?
Are you on Instagram – Yes or No
Do you have a digital die cutter – Yes or No
What other crafts do you love?
Card Details:
You know it is rare for me to do No Sentiment Cards but this one was destined to be so.  This is definitely a card that puts itself together.  The shine is pretty incredible and the layers bring a lot of texture!  I simply cut each layer and stacked it up (separated by foam tape between each layer).   On the bottom is my card base followed by a square matting layer of gold and white, followed by Spellbinders Botanical Medallion followed by Glorious Glimmer Elegant Square followed by another die from the Spellbinders Botanical Medallion set followed by Glorious Glimmer Foil Seals.  If you simply cut these and stack these – you will have the same card. This card is 7″ square but if you start out with the gold and white matting layer  – that's a 6″ square card.  Lastly, I traced around the elegant square using a circle die on all four corners.  I simply wanted a roundish shape somewhere in the mix!!


Stamps: None
Paper:  Neenah Classic Crest – Natural White – Cover – 80lb smooth, Gold Foil Paper
Ink:  None
Accessories:  Amazing Paper Grace Dies by Spellbinders, Spellbinders Foil System, Glorious Glimmer Elegant Square, Glorious Glimmer Foil Seals, Spellbinders Botanical Medallion
(P.S.  When I linked it up I see that Spellbinders Botanical Medallion is being clearanced out at an absolutely ridiculous price – I have a link there for you)


I had the most wonderful Christmas surrounded by family – what a blessing.  Normally I am far away from them and this is always a busy time of year in crafting.  I'll have to come back and share some of the lovely crafty gifts I received.  Know this, I have never been a scrapbooker but one of the gifts I received this year allowed me to capture the moments as they happened.  I'm absolutely giddy and I'll share it soon.  I am so grateful for the holidays and the levity they bring to life.  The past week has been without a doubt, been the best week of my year.  It has taught me that being patient and trusting that the journey, will bring some blessing.  I also know that there is something good around every corner.
This post is "so" all about me but as you know I'm a good listener.  When you send your survey, please tell me how your year went.  I'd love to hear all about you!
I'd be remiss if I didn't say that my January 2019 Die of the Month will be revealed on January 1st.  Stay tuned, it is my favorite so far….