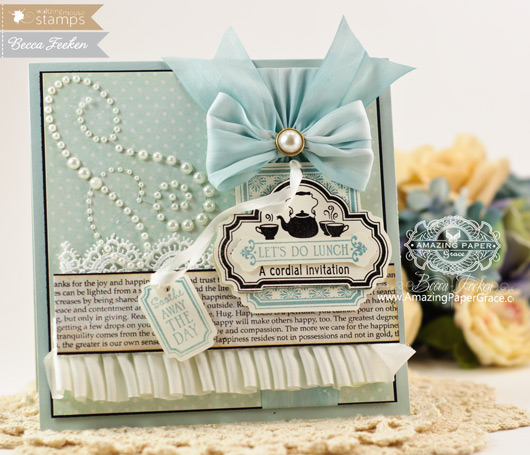 Hi there sweet friends!  Just so you know, I'm travelling and have been for the last week, but I do have a card to share today.  Oops, you get the talkative Becca today . . . if you want to jump right to the card and skip the long post – then CLICK HERE.  
When I designed this card what was going through my mind was the lost art of the written word.  
How times have changed, right?
I mean these days, you simply dash off an email or call someone on the phone.  Kids who move away never write home, they simply pick up the phone and text mom.  In fact, my kids have never been the ones to send a card, instead they pick up their cell phones and status their friends on Facebook.

But  . . . it is interesting
how much they gush when I send them a card though.   They show it to everyone around – "my mom sent this!"  Their friend shrugs with surprise – "Your mom sent this?"  Wow!  See, people don't even know how to act when they receive a card – it's so foreign to a generation.  It's a delightful feeling to get a card – I even feel this way when one graces my mailbox.  To know that someone cared that much to make or buy one – there's just no other feeling.   Yes, it takes time but the memories last a long time.  My sweet daughter (and Bailey, remember Bailey?) have moved and I'm in the guest room/office – gush, all the cards I sent her are on display in here.
Here's a snippet of my card which is showing on the Waltzingmouse Inspiration Blog this week – jump over and have a peek.  I'll edit this post next week when I'm home to include the step by step directions, full pictures and the product list.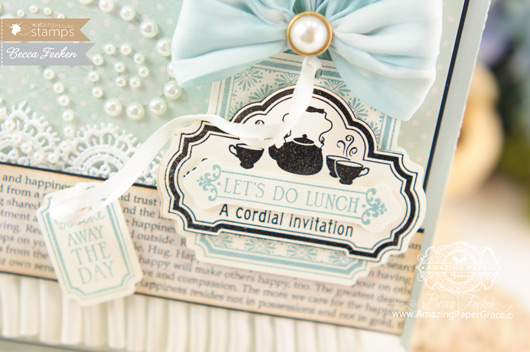 If you made it this far . . .
(hugs) then, there is a reward!  Leave a comment  and I'll (randomly) pick one of the comments on Monday, July 7th to receive one of my recent cards (your pick) so that you can send it on to someone who would love to receive a card . . . a drop in the bucket toward restoring our hope in the written word.  I hope this wasn't a rant, but I'm concerned that we're digitizing all our memories and when we go to open grandma's box of memories in the future – nothing will be there.  How do you feel about this?  You're a talkative bunch, so leave a comment, I want to know your thoughts on this shift.
My opinion
I love digital things – but they will never be accessible for the future unless they are printed out.  The two things that concern me most are digital pictures and keepsake emails – those things will go up in a poof of smoke as soon as a hard drive dies.  It is no coincidence that I'm a papercrafter – this might give you some insight to where the inspiration comes from.  I have a feeling it's much the same for you :-)
Question Parking Lot: