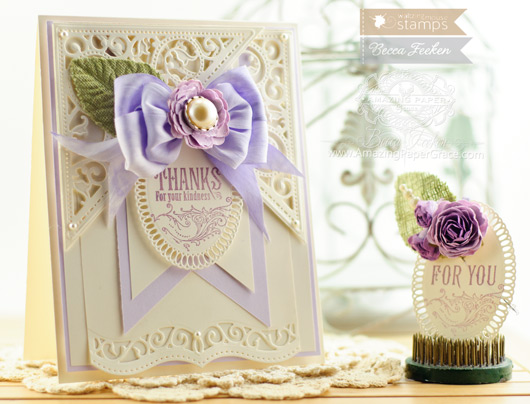 Hi there sweet friends!  Today I made a gift ensemble to share.  I can't think of a better way to give a gift and plus you use up all your scraps.  You can probably tell that I'm a matchy-matchy kind of gal.  Lol, no shame!  The card and tag are here on my blog.  I also created a matching elegant box, and it is over on the Waltingmouse Stamp blog for you to peek at.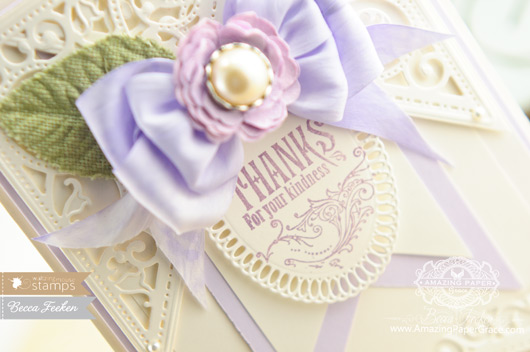 The card is 5-1/2″ x 7″ and uses Spellbinders Gold Elements One which crossover at the top of the card.  At the bottom of the card I positioned a panel that is edged with Spellbinders A2 Bracket Borders One.  I inserted two pennants – the bottom is 3″ wide and the upper is 2-1/5″ wide and simply cut the tail with my scissors.  My sentiment is stamped on the small oval from Spellbinders Elegant Ovals.  The size of this oval also makes it perfect for a tag and the holes in the design make a perfect place to tie on a small piece of silk ribbon.
Have a wonderful day!  Blessings and Hugs to you all!
Question Parking Lot: