Sweet friends, you get a two for one today – a card with a repeating motif and a matching ornament.  Bella Rose Lattice Frame from the Chantilly Paper Lace Collection is really two or three die sets in one.  I've spent a lot of time this past month showing you what you can do with all the parts and pieces.  For more inspiration click HERE and HERE.  I have two posts today about using this "runner up" die in the set – there is simply so much to make with it.  The first, shown here, is a Christmas Card and the second, over on the Spellbinders Blog is the matching ornament!  P.S.  It's awfully quiet over there – please leave me comment if you can – there is no longer a requirement to register.
So lets talk about this card, the center oval is a great element and it makes for such a stunning element.  When it's stacked on top of itself and then offset to make a repeating motif, you have a winner.  It will give you a focal point as large as the main attraction in the package.  This is a little trick I love to do, because repetition is eye-catching,  the eye tries to figure out what makes up the motif.    Let me show you how easy it is to get this combination.
Using two elements, see how the ovals snap together perfectly to make for an intriguing pattern?  A repetition of three will make almost a full background.
Building A Repeating Motif
Cut the Bella Rose Lattice Layering Die oval with two arched inserts, twice
Overlap left die onto right die, then use a clear glue product, like Ranger Glossy Accents, to sparingly attach one piece to the other.
Find the best real estate to put strips of doubly stacked foam tape to secure your project and raise it.
Looking for easy?  This is easy.  Cut repeating motifs, stack them together to compose a striking focal panel for your card, and you're done!  I hope this will let you look at some of your supporting dies in a new way!!


Stamps:  Recollections Christmas I Noel Stamp Set
Paper:  Bazzill Almond Cream Cardstock, The Fine Touch Metallic Poster Board, The Paper Studio – Vellum
Ink: Versafine Onyx Black Ink, Ranger Gold Detail Embossing Powder
Accessories:  Bella Rose Lattice Frame,  Amazing Paper Grace Dies, Offray 5/8″ Satin Ribbon, Recollection Pearls, 3M Foam Tape,  PL-001 Platinum™  Die Cutting And Embossing Machine with 8.5″ Platform, T-001 Tool 'N One™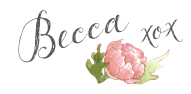 Thanks for peeking in today!  Sending Hugs!!