Hi there friends, it has been a whirlwind of a week.   Thank you so much for supporting us as we introduced my latest collection Venise Lace.  Here is a card originally made to go with the creation but as the sun (finally after a week of rain) came up on Tuesday morning, I barely had time to photograph the box and note cards I designed.  It was waiting for the sentiment layer and it seems that today isn't going to be visited by rain.  My entire ensemble was made with one die set – Spellbinders S4-793 Venise Lace – Gossamer Knot Ensemble.  I think I mentioned that even though the note card set is smaller – the inlaid design can be repeated indefinitely.  It just so happens in this case that two repeats makes a great background for a 5 x 7 card!  The sentiment layer is made by simply embossing and not cutting.  The ensemble I created was for friends that always ask me for cards they can always have on hand.  As it goes, I thought this card would be appropriate in the giving of the card set gift.  Its another Quietfire Design sentiment – In a Perfect World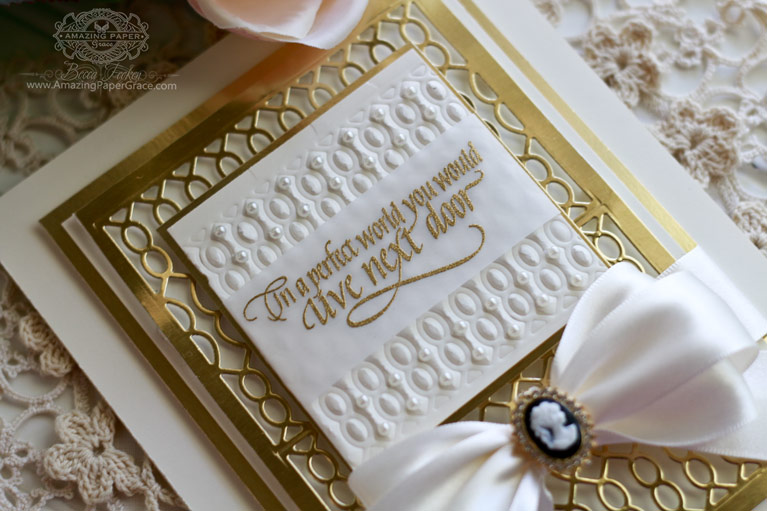 As promised, here are the randomly picked winners of the dies:
Connie Riley     who was picked from Melissa's blog  – keepsakesbymelissa.blogspot.com
Sandy Artman   who was picked from Anita's blog    – craftingforever-anita.blogspot.com
Noelene Apap   who was picked from Kristi's blog      – kristispapercreations.blogspot.com
Monika Buzsy who was picked from Joanna's blog   – joannakrog.blogspot.com
Kristine Vencel who was picked from Becca's blog    – amazingpapergrace.com/blog
Edited to add – I forgot to list one of the names :-)
Carol Roussouw   who was picked from Teresa's blog –  victorianpaperqueen.blogspot.com
In order to get your die, you must claim it within two weeks from today.  To claim it, simply select my contact tab at the top right hand side of the blog, write down which Amazing Paper Grace Vintage Elegance Collection die you desire and leave your mailing address in the form and I'll get your winning sent out from my location.
Please note:  Give me some grace, time wise, to get these mailed out – I always think that I can do way more than I can but am often humbly reminded that I am one person.  I'll do my best to get these on their way and noted on the Giveaway Page.  It may take a minute, but no APG winner has ever gone without their prize :-)


Stamps:  Quietfire Design – In a Perfect World
Paper:  Neenah Classic Crest – Natural White – Cover – 80lb smooth, Gold Poster Board
Ink:  Ranger Gold Detail Embossing Powder
Accessories:  Spellbinders S4-793 Venise Lace – Gossamer Knot Ensemble, Double sided Satin Ribbon, PL-001 Platinum™  Die Cutting And Embossing Machine with 8.5″ Platform, May Arts Silk Ribbon, The Paper Studio – Pearls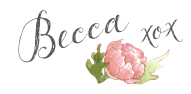 I so enjoy you all!  Thank you so much for stopping by.  Do spend some time creating – it does a heart good!!