Good morning friends.  I'm popping in today with a week of inspiration from the Creative Team. To see  more samples is an email request I receive quite often so it's a pleasure to take you through the clever ways the Creative Team uses dies I've designed. Enjoy the inspiration with both Venise Lace Dies and Vintage Elegance Dies.  As always, this will be a lengthy post so grab a cup of coffee and scroll through!
Joanna Krogulec created a sweet little basket, perfect for some little goodies or a gift.  Joanna said she had to make two because her sweet little girl had to have one.   I love what she is using for a handle – I never would have thought to do that!  These go together very quick – under five minutes using Spellbinders S4-730 Filigree Pocket Die and Spellbinders S4-704 Graceful Sweet Words Border Set.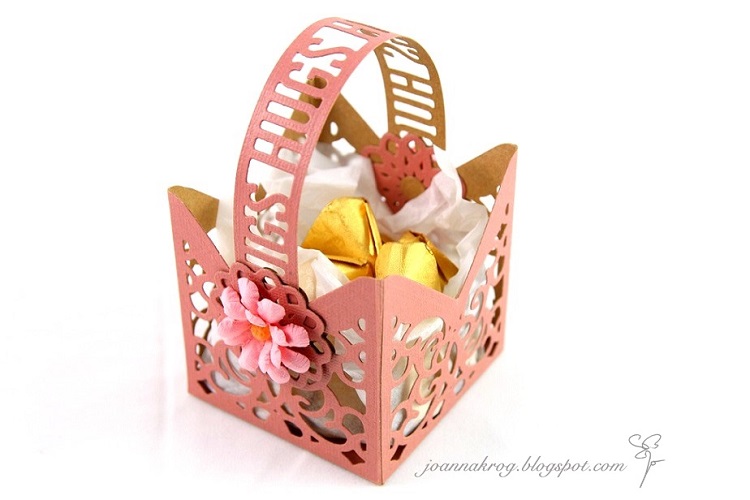 Teresa Horner always wows with tone on tone!  Tone on tone creations are always a winner and the bonus is that you don't have to agonize over design paper choices.  Teresa made a card and gift ensemble using Spellbinders S4-733 Braided Grace Squares paired with Spellbinders S4-704 Graceful Sweet Words Border Set using both the arches and hugs.  The interior of Teresa's card uses the spiral flower from Spellbinders S5-309 Marcheline Plume and the tiny little sentiment is from Spellbinders SDS-053 Petite Tags and Stamp Set.  Teresa describes how it all goes together on her blog.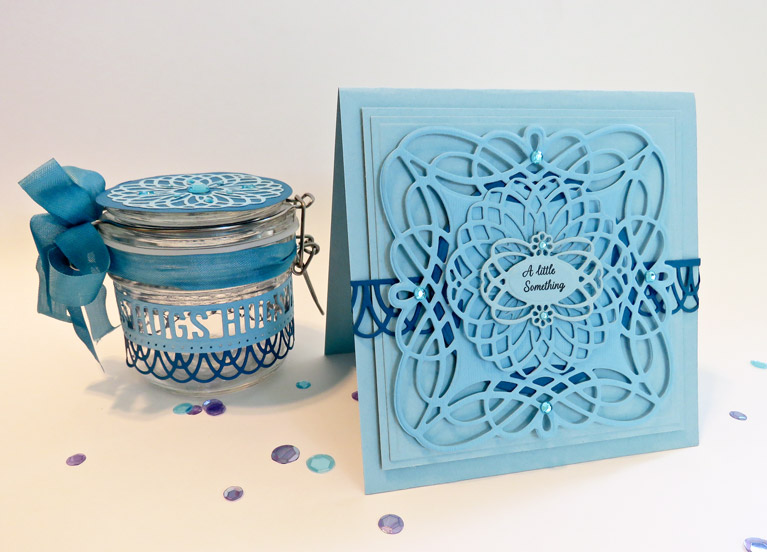 Anita Kejriwal took the basket concept and spun it around!  When you think basket, you think four sides, right?  Nope!! This is a six sided basket, but guess what, you can do three, four, five or six, it's up to you.  Anita put Spellbinders S4-730 Filigree Pocket Die into overtime :-) Once you have all the side edges from pocket connected,  you simply trace the bottom, cut it out and mount the basket body onto your cutout shape.  The fact that the decor of your basket matches the card you are giving is simply icing on the cake!! Can you see the difference between Anita's and Joanna's baskets? Joanna's basket is see thru and Anita took all the shadow shapes and glued the filigree to the front – I love it both ways!



Kristi Schurr created a delicate and stunning card using one of the new Venice Lace dies – Spellbinders  S5-310 Isabella Frame.  True to her shabby chic style, she paired it with vintage flowers and a vintage pattern paper.  It wouldn't be complete without her  silk bow and jewel!!
Melissa Bove  reached for clear acetate to make this dreamy card using Spellbinders S4-789 Francesca Label. Spellbinders S5-311 Emmeline Treillage floats ethereally in the background – it took me a minute of inspection to realize that it is adhered to the acetate and the see through qualities make the card enchanting!  On top she mounted three layers of Francesca Label – I love the layers – and finished off with the sentiment from Spellbinders SDS-055 Beautiful Dreamers Die and Stamp Set .
For her second card Melissa uses delicate vintage colors  with a shabby rose for a sweet feminine card using Spellbinders S4-733 Braided Grace Squares.  The tiny sentiment is from Spellbinders SDS-053 Petite Tags and Stamp Set.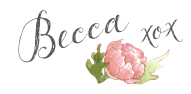 Thanks for joining us for a recap day – there's lots of inspiration here.
Haven't had a chance to meet the Creative Team? You can read all about them below or pop over HERE to see my introductions and learn how we met.