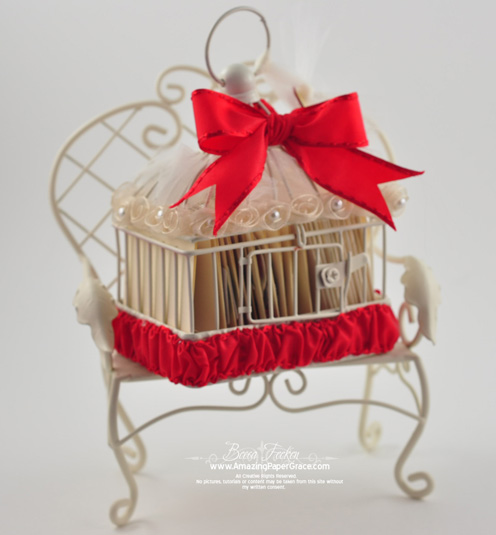 Welcome to JustRite Stampers' newest Wednesday feature, 12 Weeks of Christmas Blog Hops #6! Every Wednesday up until Thanksgiving some of your favorite designers will be joining some of the JustRite Design Team for a series of Christmas Blog Hops, showcasing JustRite Stampers entire Christmas Collection of stamps! This week we welcome additions from the Copic Design Team and Certification instructors! So mark your calendars for Wednesdays at 9am CST for great Christmas gift, card & project ideas, starting at the JustRite Inspiration Blog!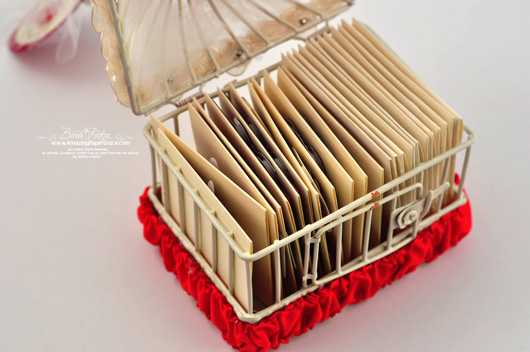 As you know, I often raid the $1 bin at Michaels and on the JustRite 12 Weeks of Christmas Week 1, I showed you how to pull together a quick and inexpensive gift to give to that person who'll need some Christmas Cards on the run. Well, this is part two, it's for the person who will need Christmas enclosure cards and gift tag cards on the run. The purchased part makes them quick and easy, the JustRite part makes them personal and homemade.
These little $1 bird cages were intended for Halloween. Originally orange, I gave mine a quick spray paint job. From this one you can see what I started out with. I personalized it with ribbon and rose trim before I started on my cards. The cage makes an excellent gift container, and when they are done with it, it can easily hold candy or perhaps hang on the tree. For the cards I used JustRite Stampers Holiday Cheer and for two of the cards I used From Our House 2" Square Borders.

I made small cards that were 2 5/8" x 2 5/8". This is quick work because there's only so much space to work with and so you have to keep them simple. I filled this bird cage with 12 small enclosure cards and 12 hand made envelopes.
Project Recipe:

Stamps: JustRite Stampers – Holiday Cheer, From Our House
Paper: Bazzill
Ink: Memento Tuxedo Black
Accessories:

Spellbinders Standard Circles LG

,

Spellbinders Standard Circles SM

,

Spellbinders Classic Squares SM

,

Spellbinders Classic Squares LG

,

Spellbinders Tags Five

, May Arts Ribbon, Tulle, 3D Christmas Stickers ($1 Bin Michaels), Bird Cage ($1 Bin Michaels), Rose Trim – Hobby Lobby, Pearls, Bling, Copic Markers
Please visit these designers' blogs to see what fabulous Christmas projects they have for you on the hop today!

JustRite Inspiration Blog
Sharon Harnist
Debbie Olson
Kellie Fortin
Becca Feeken
Marianne Walker
Kathy Jones
Barb Schram
Lori Craig
Stephanie Kraft
Jenn Balcer
Angela Barkhouse
Sherrie Siemens
Sankari Wegman
Colleen Schaan
Regina Mangum
Jennie Black
Kazan Clark
Sally Lynn MacDonald
Michele Kovack