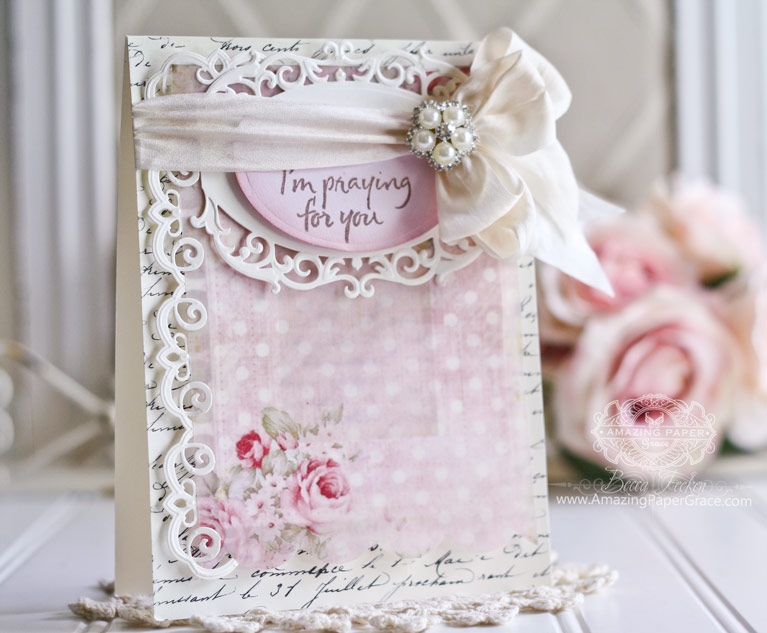 I talked to a sweet friend yesterday and it was just a reminder that we all go through tough times.  I'm heartened by how easy it is to pick up the phone, to dash off an email and yes, to send a card.  I'm indulgently proud these days of living in the moment, because I've discovered that the essence of who we are is often captured in that moment.  In the past I didn't always get it right.  These days, I've expanded my reality, my compassion and my empathy enough to know that when someone needs you, they need you right now – not when you get a break, not in between big jobs and not when you're in the car and have nothing else to do.    All this to say, I think I'm living in a sweet place.  When my kids call, I stop what I'm doing to listen without distraction.  When dear friends call, busy work shuts down.  My mom has taken to talking on Skype and I video chat with her often. I am teaching her computer skills and computer confidence across the miles – and really, being impatient is not in the equation.  To sum it all up, I might not always have the most productive day, but I have a most productive heart :-)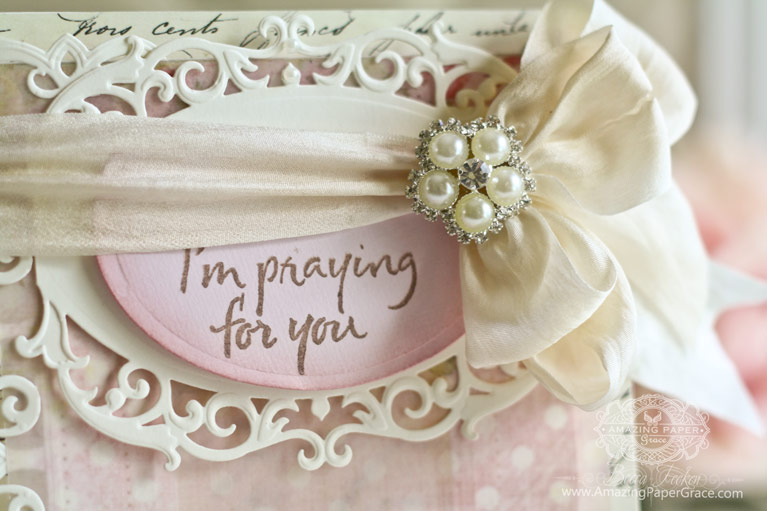 My card today reflects my heart.  I took my time to craft this for a friend that I sincerely want to know that better days are ahead.  I pulled bits and pieces of my very favorite things, the crafting tidbits I lean on and she will know it when she opens the envelope.  You have these things too – the things that feel right when you hold them in your hands and lay them out.  My style has evolved to many flavors of romantic and beside the words of hope I'll write inside, I pray it says, I care.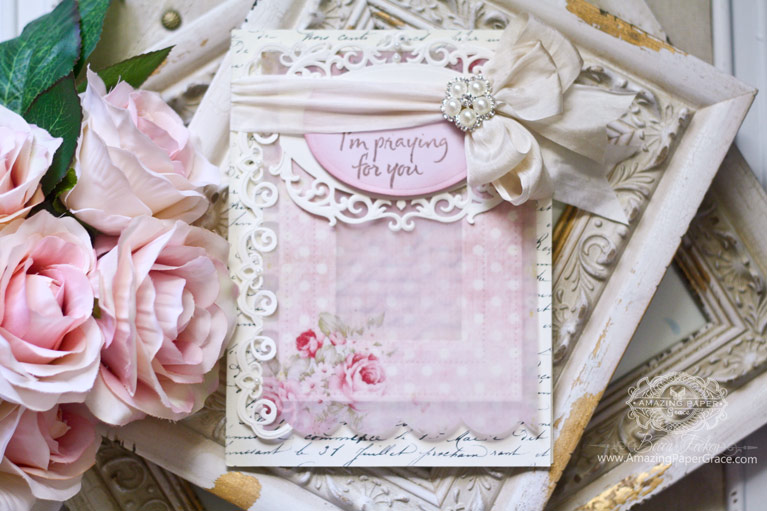 Because you always ask . . .  The card base is make using a script printed paper from Carta Bella from their Amour Paper Pack.  I printed vellum using a digital paper from a sweet friend with an Etsy Shop – Iralamija, and trimmed with a scallop edged border die.  To compliment, on top I added Spellbinders Fleur de Elegance and topped with Spellbinders Classic Ovals LG.  Behind the vellum to give me base to glue and add foam dots behind, I used Spellbinders Pierced Rectangles.  To finish off, I used Spellbinders Mary Border down the left side for a feminine touch.



I often come here with a purpose and silly me, don't think anyone wants to know any of the background.  Thank you for letting me be me, and thank you for letting me tell you what was on my heart today.


Rubber Stamps: Wordsworth – Comfort Collection
Craft Paper: Neenah Classic Crest – Solar White – Cover – 80lb smooth, Carta Bella – Amour, Iralamija
Ink:   Amuse Studio – French Roast, Ranger – Victorian Velvet
Accessories: Spellbinders Fleur de Elegance, Spellbinders Classic Ovals LG, Spellbinders Pierced Rectangles, Spellbinders Mary Border, May Arts Ribbon, Recollection Pearls


Touch the lives around you sweet friends.  You touch mine; you make me a better person and I hope I inspire you to reach out to someone who needs you right now.