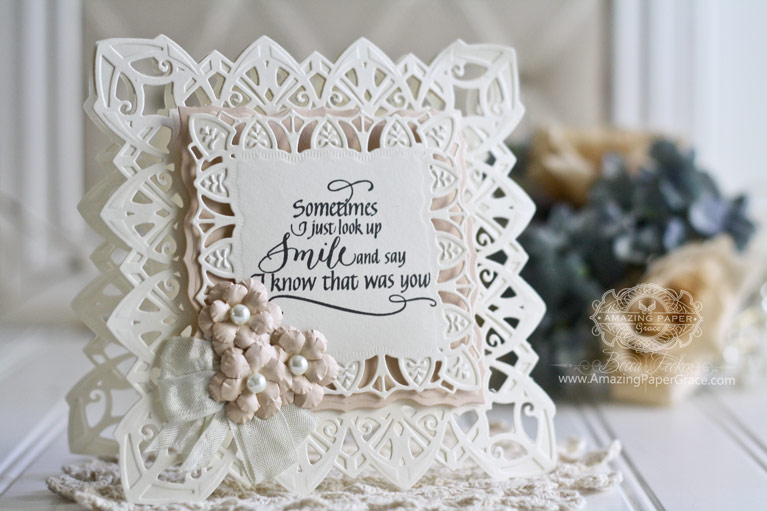 Good morning sweet friends!  What a week for me – if you follow my Instagram Feed you can tell that I haven't been tucked away in my cozy little home this past week;  I was on an adventure in New York City!  I've been to New York, but I'd be embarrassed to tell you how long ago.  This was a trip that fell into place and almost made it easier for me to get here than to stay at home – – it was meant to be.  My sweet little sister made it so enticing that there was no possible way to say no.  So I have had a week of sisterly love, great conversation and the clarity.
I had the opportunity to meet some wonderful people and make some memorable stops, checking two things off of my bucket list.  Last night we went to Ground Zero.  I can't even explain what it feels like to walk on that hallowed ground.   It simply stole my breath and made me speechless with a feeling of both awe, grief and a realization of what happened on that very spot.  I was going to post a different card today but it just so happened that I brought some pre-stamped sentiments with me.  Sometimes I Just Look Up floated to the top – a meant to be thing – that speaks to the feeling that washed over us as we surveyed the names and looked into the fountain.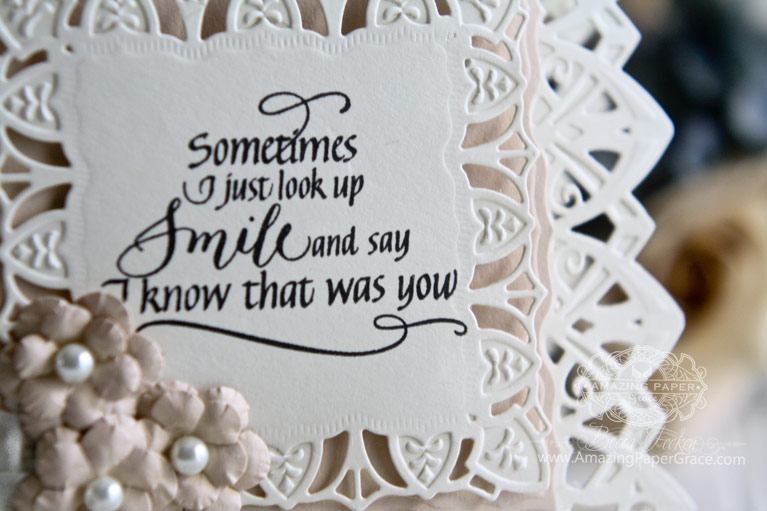 My friend Suzanne Cannon with Quietfire Design, sent me this stamp a couple of weeks ago and I'll say it's speaks a thousand words.  I worked on it this morning with a simple card base using Spellbinders Fairmont Decorative Accents and flowers from Spellbinders Cinch and Go Flowers.  It's a tad subdued from my normal layers and embellishments, but lets just say I was inspired by my experience last night and the sentiment and supplies I had with me.  I feel blessed today as I travel home and know that everything we come across, that we see, that we experience, that impacts us, is put in our paths for a reason.
About Day of Giving Friday
For new readers, every Friday it's my pleasure to give away a card.   The card goes to a randomly picked reader (worldwide) who leaves a comment in our conversation. Want to know more about Day of Giving, here's a link to my FAQ's just check out #11.  You can check to see if your name is on the list of winners HERE – our winners list is up to date!  For your comment:  How blessed are you today?


Rubber Stamps:  Quietfire Design – Sometimes I Just Look Up
Craft Paper:  Neenah Classic Crest – Natural White – Cover – 80lb smooth
Ink:   Versafine Onyx Black
Accessories:  Spellbinders Fairmont Decorative Accents, Spellbinders Cinch and Go Flowers, Seam Binding, Darice Pearls


Thank you so much for the new readers that have recently subscribed to Amazing Paper Grace and I so appreciate those who have stuck with me – I consider you all friends and to be honest a blessing to me today.