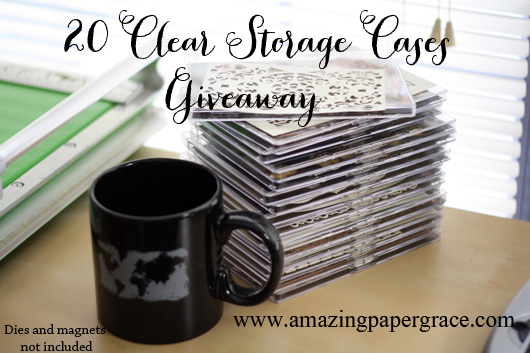 Yes, I'm offering 20 Clear Storage cases for dies for free, to a winner who will be chosen by comment number with Random.org.  I hope you'll leave me some candid feedback.  I'm soul searching! The backside of my blog is being rearranged and redone and in the midst of all the renovation I decided to take the many reader suggestions I get, to heart.  To make sure I'm headed the right way, I simply need to ask a couple of questions.  Here's what I'm working on… This past April I started an overhaul of my blog.  With luck, in the next week or so I'll be able to take down the 'coming soon' sign.  You'll come to a place that's a little bit easier to maneuver around, it will be much more search friendly and I hope that I'll be able to find the things you ask me for.   This kind of change comes hard for me, but it's time.
It all started so innocently; I was months into the redo then I had to write a pretty detailed bio back in June (someone will ask, you can read it HERE).  I had to dig deep and talk about what I do and more importantly why.  So many things have changed over the years but haven't changed on my blog; I was immersed in introspection.  Before I knew it, I was standing in front of the mirror asking myself,  What are my goals?  What do my readers want?  Am I being authentic?   I lifted the lid of the box to reach in and get one teensy-weensy little thing and Pandora literally jumped out.  I've looked myself up and down, inside and out and the questions continued.  Am I honoring my legacy, my personality, the people who stop by to share, my need to give back?  The past couple of months have been enlightening – my truth is that I'm growing and now my blog needs to catch up.  I discovered that to do this day in, day out, I want to be a little bit more involved with my readers, I need to have fun – and if you come here repeatedly, it needs to be fun for you too!!
No worries, I'm not going anywhere, here's what that I'll be leading with:
• The site will be much easier to search!
• I will finally, finally have galleries after two and half years of 'coming soon'!
• My most popular cards will eventually have downloadable instructions!
• I'll be sharing some of my favorite digital cut designs that I have designed!
• A surprise in the coming months, requested by many, many readers!
• A commitment to help you make the beautiful things I know you can make!
• License to start again on anything that's not working!
Here's where you come in – I value what you think!  Reader request is what is driving the majority of the changes I'm making.  I'm going to ask five simple to answer, no-brainer type questions. You can leave any comment you like to enter into the drawing but it would be very helpful if you could leave a comment answering all five of those short questions.  The drawing starts now and ends on Monday, July 29th at Midnight CST.  I'll announce a winner on my blog on Tuesday, July 30th, 2013.  No purchase is necessary; there is one prize and it will be sent to 1 winner selected by comment number (using random.org) from the comments left on this post.  Once announced, the reader has 48 hours to claim their winnings by sending their mailing address in the form that can be found by clicking on my Contact tab.  You can enter once a day until the end of the drawing – on return visits no need to answer the five questions again, feel free throw in things you'd love to see here.  
Here are the questions:
D

o you come to amazingpapergrace to see or learn?

How often do you like to see simple, minimal layer cards here – often, as much as any other card or rarely?

Are you open to using digital paper in your crafting?

Are you open to using digital cut files in your crafting?

What would you like to see here on amazingpapergrace?
Your comment might look like this:  1. Learn 2. rarely 3. no 4. yes 5. More Tutorials
That's it, easy peasy!!  In the meantime I do have lots of projects coming!!  Now that CHA is almost over, I can share them here!!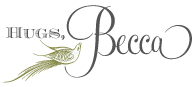 In the spirit of full disclosure, I wanted to let you know that the clear cases and shipping were purchased by me because I'm a very happy customer of Tapeonline.com and wholeheartedly recommend them.  As a result, I've linked to reviews on this item and their customer service so that you can judge for yourself.  The prize is 20 empty clear dvd sized cases and the shipping to get them to you, open internationally.