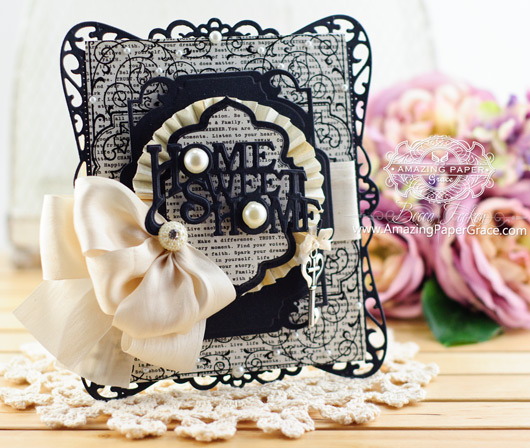 Good morning sweet friends, popping in to share a card I made at the beginning of the month, it was simply waiting for a bow.  Even though it got all bowed up, it's a masculine card that's going off to my sweet son who just moved into a new abode.  I had new stamps and new dies on hand so this came together quite easily.   I was playing around with a gorgeous new JustRite Background called Ironworks Vintage Labels Eight and thought it would be the perfect backdrop for a fairly new Die D'Lite by Spellbinders called Home Sweet Home.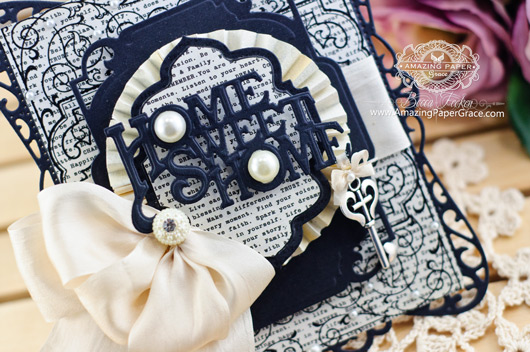 I created the focal panel using Spellbinders Timeless Rectangles and Spellbinders Decorative Labels Eight and my stamped background.  On top of that I added Vintage Labels Eight followed by a rosette then another layer of Vintage Labels Eight and finished off with the cut and embossed Home Sweet Home words.  So easy. To finish, I glued the focal panel onto a card base that was 11″ by 4-1/4″ scored at 5-3/8″.  Below you can see how I assembled the back before putting my stamped panel on top.  Pearls were added to the "O" in home so that I would have some way to pop it up using foam tape.  Lastly, I had a darling silver key that I hung off of the 'E".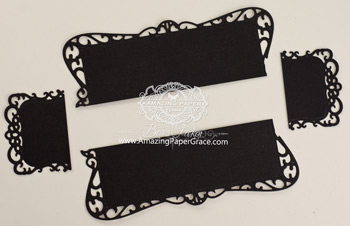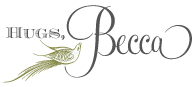 That's all for me today friends, lots of behind the scenes happenings at Amazing Paper Grace as we prepare for annual blog maintenance.  I hope to be back tomorrow with another card done earlier in the month. Don't forget, if you have questions on the posted card, leave a comment and I'll answer in the Question Parking Lot at the end of each post.
Question Parking Lot:
So sorry friends, it wasn't until Frances on comment #30 asked me which paper I used that I discovered my product list was missing.  It was in my draft but deleted somewhere in the process – I have restored it!   The paper pad used was Teresa Collins – Vintage Finds :-)