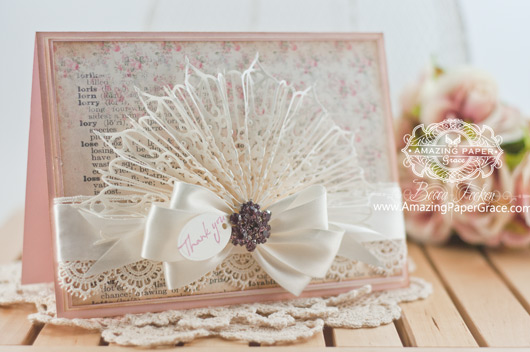 Sweet friends, I promise that I'm going to set aside this die after this card goes out. After a week of using Spellbinders Gate Element, I can't tell you how many times I cut that one die.  When I was finished with the series, I probably had 30 diecuts left over.  It just so happens that after going to CHA, I have a number of Thank You cards to get into the mail.  I know myself too well and if I hold out and make unique cards, it will take me forever. If I go ahead and make similar cards, I can get it done pretty quickly. With the leftover diecuts from this week I started playing around and came up with this design that is very similar to the Victorian Fans I've made over the years and the latest I made HERE and the folded flower I made back in 2010, HERE.  They were my inspiration for a simple two diecut thank you card using eight of the die cut leftovers.  Each die cut was folded in the center the each side folded to the center again – essentially into quarters.  I stapled the end of each piece then hot glued them to a small circle in the center. For the tag I used Spellbinders Back to Basic Tags.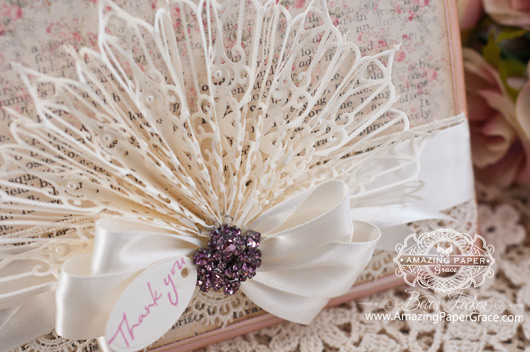 The card measures 5″ x 7″ and is being sent in the clear box so I won't have to worry about the filigree getting crushed.  I have a several more to make, and to keep things easy, they will all be a variation of this design.  No worries about the clear box, HERE is the last card I sent that way and it arrived in pristine condition!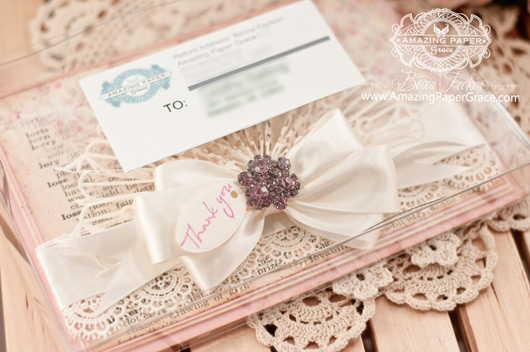 CRAFT SUPPLIES I USED 
Stamps: Wordsworth – Everyday Greetings
Craft Paper: Neenah Classic Crest – Natural White – Smooth, PTI – Sweet Blush, Digital Paper from my stash
Ink:  Hampton Arts – Pink
Accessories: Spellbinders Gate Element,  Spellbinders Back to Basic Tags, The Paper Source Cream Satin Ribbon, Lace, button
Thanks for your never ending encouragement this week.  I've thoroughly enjoyed getting crafty and hope that if you found anything useful in my work this week, that you'll put it to good use.  Sending you blessings, as always!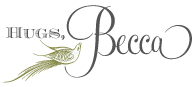 Question Parking Lot:
Many of you asked where I get my clear boxes.  The answer is I have a large steel rule die that cuts those boxes and I buy the acetate in bulk – I have had it for years and years and made that purchase because my bulk use of the boxes made it make sense.  The clear plastic I'm using is quite heavy .02″ in thickness.  Here are two options that are much more cost effective than the acetate I've been using:
Amazon.com – minimum quantity is 10 – these are clear top only but will give the same result
Clearbags.com – minimum quantity is 25 – these all clear
I've heard people use the latter for sending through USPS with no problem, but in all honestly I've not used this brand myself.  Hold on tight though, I'll message clearbags and ask for a sample and will let you know the result.  I've seen their brand on many of the Papercrafting/Stamping Online stores.