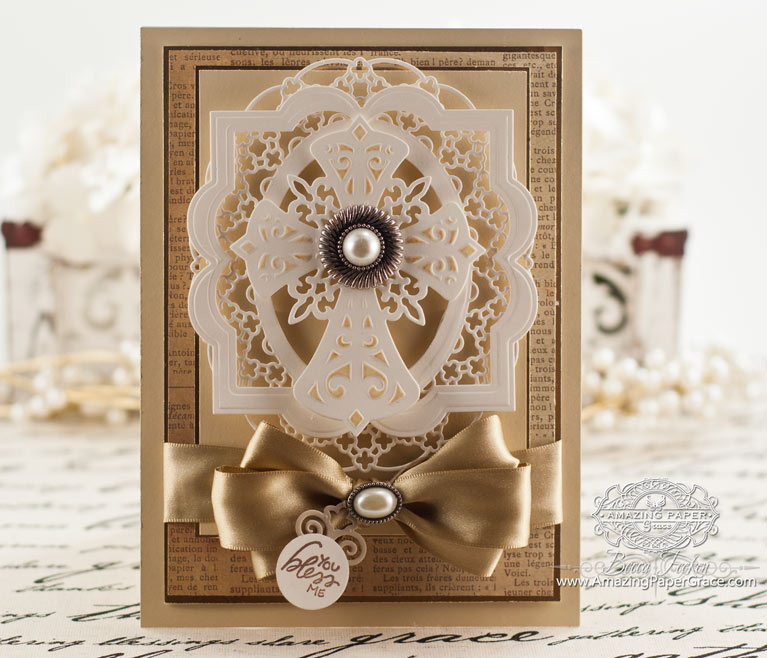 Good morning friends!  I think I've been quiet – not intentional, just the ebb and flow of life.   I can tell that personally I've reached a crossroad where I'm okay, in fact I'm more okay than I can ever remember.  What that has created inside is a need to organize and plan, so that's what I've been doing. This may be TMI but last week I tackled cleaning my walk-in closet from top to bottom.  That sounds innocent enough but in reality I was fearful of the memories I would find there. Consider that almost five years ago I couldn't even bear to be in my own bedroom – now it is being redecorated and the closet yielded the most indescribable 'good' treasures – it  was literally a time capsule.
Absolutely everything came out and about half went back in.  I have a room full of donations and that makes me feel good.  I'm almost embarrassed to say how many new things I found.  As I tackled the behemoth I mused how much this is like real life – the old things that are tattered and torn than need to be set aside, the treasures we find that are right under our noses but we didn't know were there, the points where we are honest with ourselves (did I every really own that?) and the serenity of knowing that you had the strength to put things into place.  That closet makes me feel new and gives me such hope and optimism.  Such a simple thing but an experience full of blessings.  Has this ever happened to you?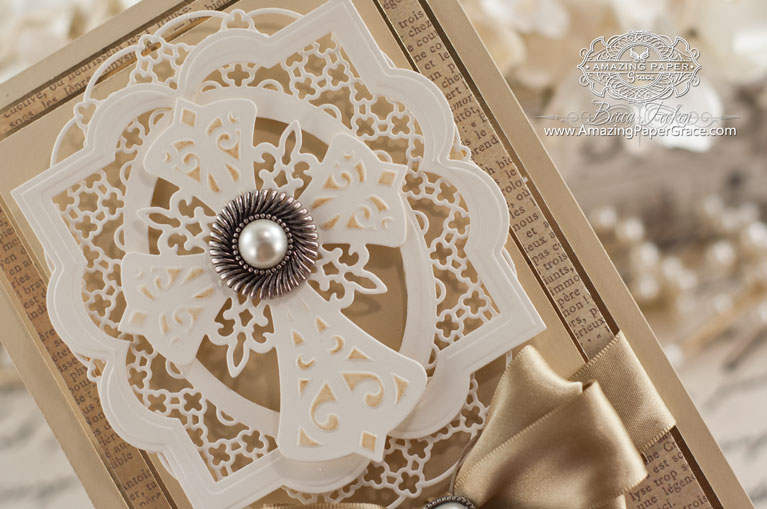 That great feeling brought me to the craft table with a burst of inspiration.  I've had dies setting aside that I wanted to use and I was taken with the beauty of a new Spellbinders Victorian Crosses set.  These are substantial; they are large enough to be a bold focal element.  I layered the cross over Spellbinders Oval Regalia that I had topped with Spellbinders Labels Forty Nine.  I needed something tiny and special so I created my own tag by using Spellbinders Standard Circles LG and Spellbinders Victorian Tags.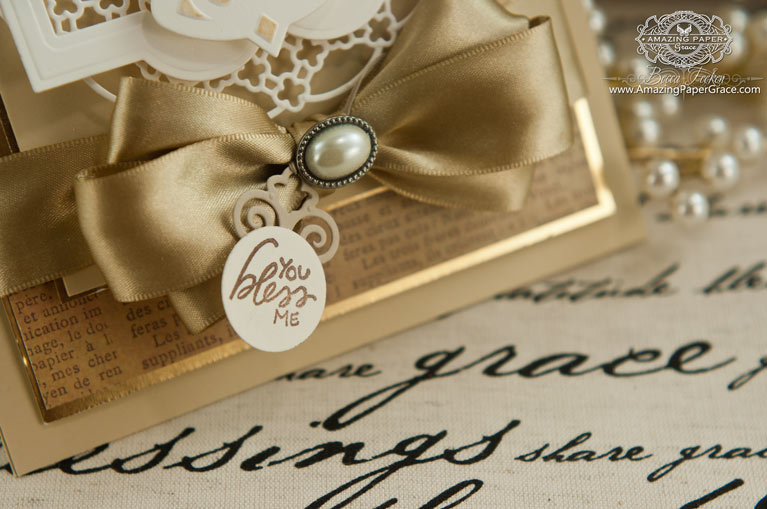 I love crafting!   Where else can you put together things so mundane and know that you've created beauty with your own hands?  Please play and create!  You owe it to yourselves!!



Rubber Stamps:  Wordsworth – Friends Collection
Craft Paper:  Neenah Classic Crest 80lb Smooth Natural White, My Minds Eye, PTI Fine Linen, Gold Poster Board (Hobby Lobby)
Ink:  Amuse Studio – French Roast, Ranger Antique Linen Distress Ink
Accessories:  Spellbinders Oval Regalia, Spellbinders Labels Forty Nine, Spellbinders Standard Circles LG, Spellbinders Victorian Tags, Paper Source Vintage Gold Ribbon, Pearl Button from my stash, 


Thanks for the well birthday wishes!  I'm a little bit behind on sending out Day of Giving Friday cards because I like to take a batch of cards to the post office at one time.  Please check the Giveaway Page to see if you've won – I'm waiting for a couple of addresses :-)   Hoping you are doing something glorious today!