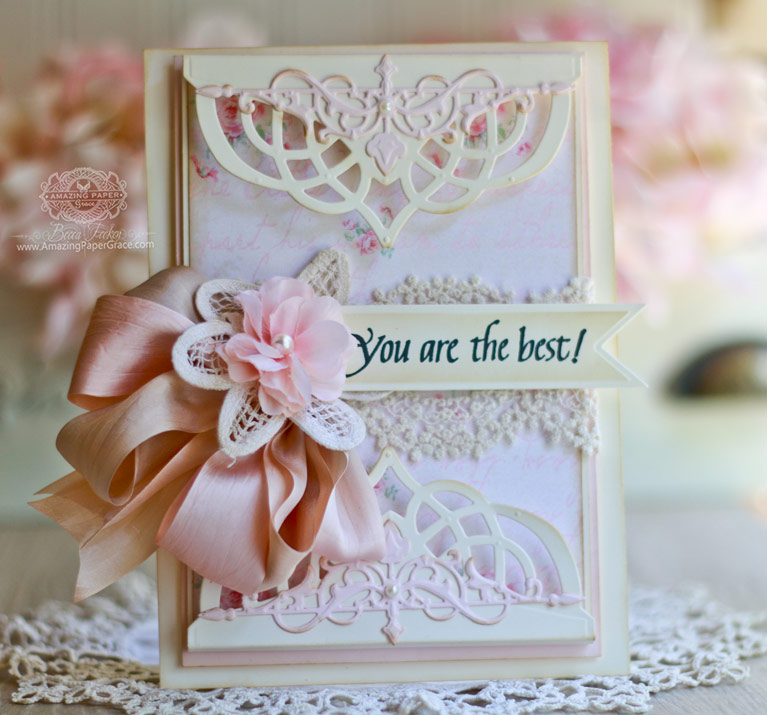 Sweet Peeps, Happy Friday.  I have to say that just as much as giving a card on Fridays and reading your heartfelt sharing, I adore Fridays for many reasons.  This day gives me pause to analyze the week, complete with my shortcomings and the triumphs I experience.  This week is no different, I fell short in so many ways but also I had a personal triumph that makes me thankful.  This year I've been doing my inner homework, cleaning up some emotional tarnish that I thought could not be recovered from.  To my amazement, once through the dirt and sour deposits that threaten, I find the original layer is still shiny and that gives me great hope!  Creating is such a catalyst for soul searching and giving – I hope you use it to your sweet advantage.   In that vain, today's card was created to give away for Day of Giving Friday – I hope it brightens someones day.  (By the way yes, I have a backlog of cards to send out – no worries – they will come, I promise!)
Today I built my card on a base that is 5-1/2″x 7-1/2″.  The die I choose is another that has sadly hit the Spellbinders discontinue list and  I don't think I ever had the chance to share a public card – although I've seen stunning cards on the internet made with this one – it's called Spellbinders Regal Allure.  The quantities of this die set are quite limited and no more will be manufactured – I promised I'd tell you :-)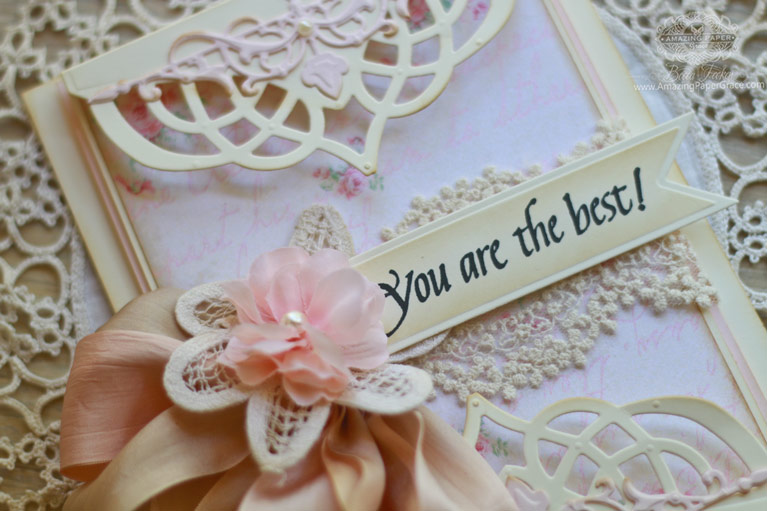 So I took an unconventional approach to this die and split it in half horizontally, scored and folded it.  I'm a little bit on a dimension kick so I wanted to create a valance above and below that brings your eye to the center.  To decorate those, I used the detail piece in the set to add a flourish to the flaps I created from the Regal Allure die.  For my sentiment I cut the banner from Spellbinders Decorative Swallowtail Tags and smudged it with Ranger Brushed Corduroy Distress Ink before taking the paper out of the die – by default that gives the banner a nice border.  Then I finished up by stamping a sentiment from Quietfire Design – it's part of a double sentiment but I simply used You are the Best!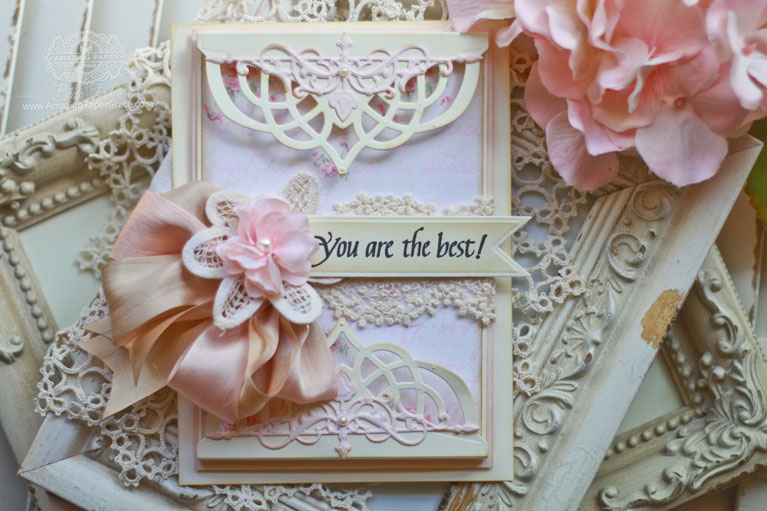 For new readers, every Friday it's my pleasure to give away a card.   The card goes to a randomly picked reader (worldwide) who leaves a comment in our conversation. Want to know more about Day of Giving, here's a link to my FAQ's just check out #11. You can check the list of winners HERE!   For your comment: What do you consider to be your greatest weakness?



Stamps: Quietfire Design – I Don't Tell You Often Enough
Paper:  Neenah Classic Crest – Natural White – Cover – 80lb smooth, Bazzill-Pale Rose, Digital Paper – Iralimija Etsy Shop
Ink: Versafine Onyx Black Ink
Accessories:  Spellbinders Regal Allure, Spellbinders Decorative Swallowtail Tags,  May Arts Silk Ribbon, Lace, The Paper Studio – Pearls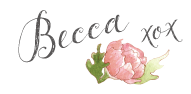 Love you all!  I'll see you soon!!