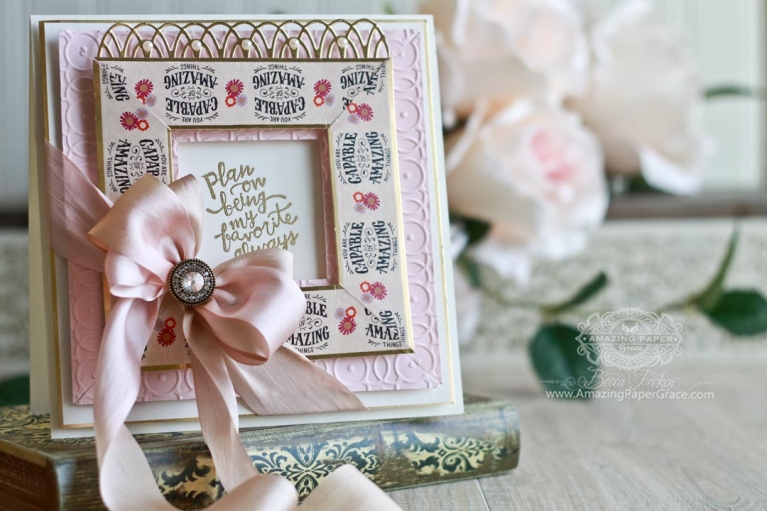 Good morning sweet friends, I hope you've had a wonderful week!!  I'm tickled to say that the Creative Team and I have a special blog hop next week on Tuesday, June 13th to introduce a new line of dies.  It's hard to see all the possibilities by just looking at a die so we'll be sneak peeking samples of what can be made with the dies!  There will be prizes so as you go along the hop, you'll want to stop at every stop to have the opportunity to win :-)  In the meantime today is Day of Giving Friday where I'm sending this card off to one of my readers (including international) who comments.   I'm sharing something I had not shared here before and I hope you'll enjoy the steps out that show how to make it.  I don't know why, but I have baskets *full* of washi tape.  I don't use them often but jump when I find a nice way to include them with cards.  In that endeavor I used the Graceful Frame Maker Tool to create an overlay or frame to put on a card.  So many of the washi tapes are beautiful and I hope to use more of them in this way.
Step by Step
1. Start out with a 6-1/2″ cream card base and layer with a 6-1/4″ gold matting layer and 6″ cream layer.


2. Cut a 6″ square piece of card stock with the S6-112 Graceful 6 x 6 Frame Maker giving you 4 triangles. Together, cut the tip of the group of triangles off so that you are left with 1-3/4″ depth (the piece shown on the left, above).



3.  Emboss each of the four pieces with SES-001 Overlapping Circles Embossing Folder. (See above)



4. Tape all four pieces together on the back to create a mitered frame layer. Stamp sentiment on 4 x 4″ panel and attach directly to card before attaching frame layer with foam tape. (see above)



5. Cut four 1-1/8″ strips of gold paper. Adhere washi tape centered down the length of each strip. (See above)



6. Secure all four strips onto the Frame Maker taking care to place words in the position and orientation desired. Run through using PL-001 Platinum™  Die Cutting And Embossing Machine with 8.5″ Platform to cut all four borders at the same time. (See above)



7. Add a header to the frame by trimming a length of the Arched Border from S4-704 Graceful Sweet Words Border Set.  Finish with pearls, ribbon and a bow.
For new readers, every Friday it's my pleasure to give away a card.   The card goes to a randomly picked reader (worldwide) who leaves a comment in our conversation. Want to know more about Day of Giving, here's a link to my FAQ's just check out #11. You can check the list of winners HERE!   By the way, I loved reading what everyone collects last week!!  For your comment: Do you make craft alone?  How likely are you to encourage someone to pick up your favorite craft?


Stamps: Stampabilities
Paper:  Neenah Classic Crest – Natural White – Cover – 80lb smooth, Gold Poster Board, Bazzill
Ink: Versafine Onyx Black Ink and gold embossing powder
Accessories:   S6-112 Graceful 6 x 6 Frame Maker, SES-001 Overlapping Circles Embossing Folder,  S4-704 Graceful Sweet Words Border Set, PL-001 Platinum™  Die Cutting And Embossing Machine with 8.5″ Platform, May Arts Silk Ribbon, The Paper Studio – Pearls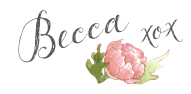 I just loved the "You can do amazing things" washi tape and seem drawn to tapes that have sentiments on them.  This not a difficult technique an I hope you'll give it a try some time :-)  Thanks so much for popping in!!   Remember, introductions and giveaways on June 13th.