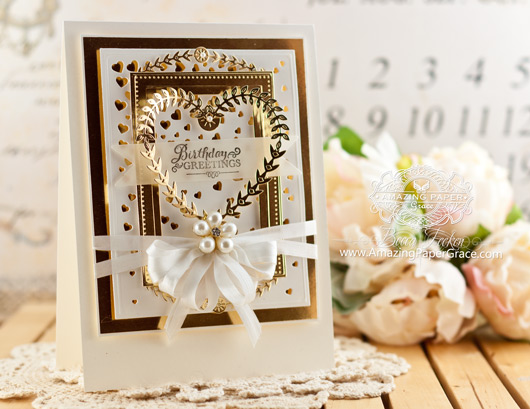 Good morning!  I hope you have a wonderful weekend planned.  If you're lucky enough to have marvelous spring weather where you are – savor it!  The outdoors is calling me too, in the mean time I have a birthday card to share today.  I'm keeping it short and sweet so I can get all my must do's done and have outside time.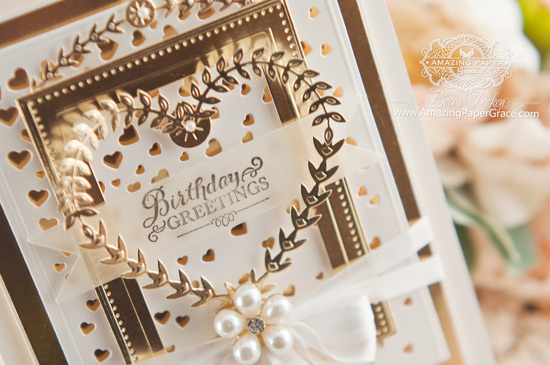 Made on a 5-1/2″ x 7-1/2″ base, I layered cream and gold card stock and topped it with Spellbinders Cascading Hearts.  On the next layer I added Spellbinders Pierced Rectangles.  The top and bottom of the rectangle are embellished with Spellbinders Victorian Tassels – I used other pieces from the same set to make the laurel heart as well.  To finish up I stamped Birthday Greetings onto vellum and cut the ends using the ribbon tails pieces from  Spellbinders Petite Pennants.
Hugs sweet friends, I'll be back soon!!
Question Parking Lot: