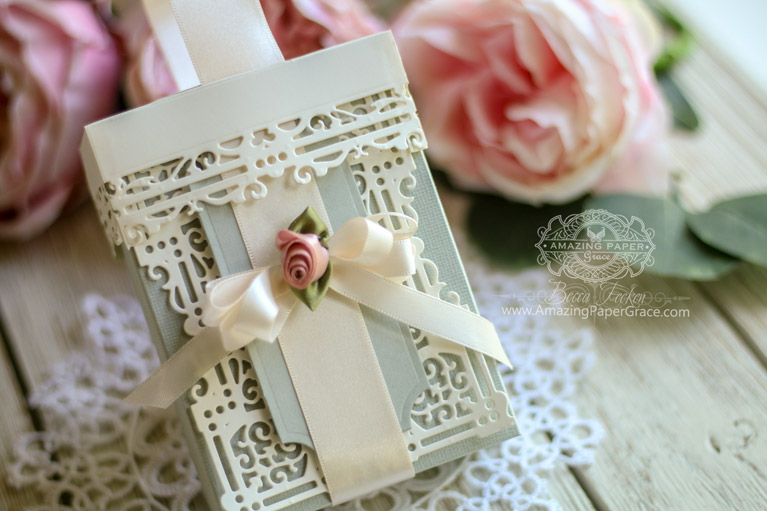 What?  It's already a new month!!  Hello there lovely friends, as you know I kick off each month with a Die of the Month.  The Nostalgic Serenade Card Frame has been designed for quite some time, but it wasn't until I really got to sit down and play with it that I fell totally and utterly in love.  I'm only showing you a thing or two that can be made with the card but on May 12th the Creative Team and I will be showing our stuff and since it is Mother's Day in the US, some of us will be throwing a shout out to Mom!
Wait until you scroll down and see the couple of things I did make for this post.  It doesn't even come close to completing what the die can do so let me get into the inspiration.
Inspiration for Nostalgic Serenade
The design of this die is slightly intricate and nostalgic.  I research timeless patterns to inspire my dies and this one is just as at home in today as it was 100 years ago.  If you love ensemble making, then the nested frame setup of this die makes it great for shaped cards, folding and cutting it up.   Today in the video I'm sharing how to make a gift card set – all made with this die:
Nostalgic Serenade Card Frame Samples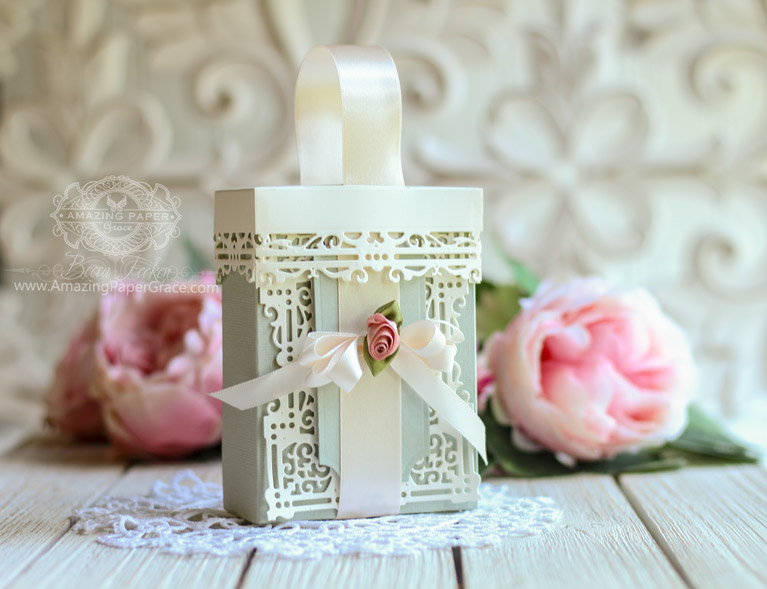 One of my secrets is that I love to get little note card ensembles as a gift.  Little did they know how easy it is to get hooked on using pretty little card for notes.  It's so easy to just reach for the little cards that once they were gone, they are missed. It's even that way with me, when sending a little note, why not send it on a beautiful die cut.    The little notes for this ensemble are the die cut folded in half.  They make a perfect mini card.
This is the card you get from simply cutting the die.  You'll get a choice of aperture or not aperture but otherwise, you'all always get this stunning frame and the size of the frame is: 4-3/4″ wide by 6-3/4″ tall with lots of labeling and alternate framing options.



Just to make things a little bit different I tucked two corners into the frame for visual interest :-)



Anything that is intricate begs to be made into a shaped card!  I used my Hinged Technique to do this and in the end this card looks great from the back and the front because I glue templates on the inside so that the die cuts are back to back.  Yes, I'm a sewer and that's exactly what you do when sewing to finish your garment.  I like that idea on cards too, plus it makes this card super sturdy!!



For this one I stacked up the multisized labels in the center instead of using an aperture.  I love that the parts and pieces from this can be used on so many of your other cards!
That's my shares for you with the May 2019 Die of the Month!  Pop over to the Spellbinders Blog to ——>THIS POST <——– to have a look at many more pictures of the Nostalgic Serenade Card Frame.
If you are already a member or have purchased any of the Die of the Month Dies, I hope you'll leave a review of the die on the Club Page.  If you like the direction I'm going with these dies, please leave a comment on the Spellbinders Blog Post so that I can continue to create in the same vein.  As always, if you have a comment on how these large dies work for you, please leave it – I read all of these and we discuss them as I plan additional designs.




Stamps: Wordsworth, Stampabilities
Paper:  Neenah Classic Crest – Natural White – Cover – 80lb smooth, Bazzill
Ink:  Versamark
Accessories:  Amazing Paper Grace Dies by Spellbinders, Amazing Paper Grace May 2019 Die of the Month.


What are you making today? I'm always amazed that as crafters we keep a list of gifting that never seems to end.  I love it that there is always the call for one more card and one more gift.  What a sweet opportunity to leave your mark.  Keep making!!