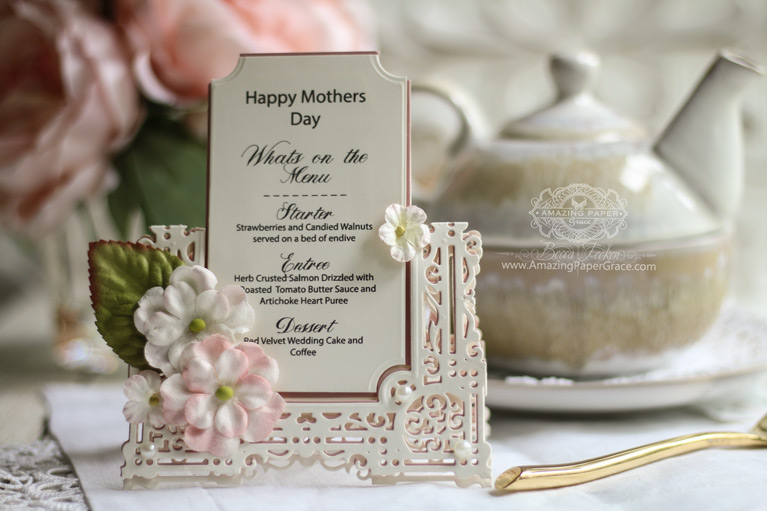 Happy Mothers Day!!  I'm wishing you sweet time with your families and a lovely time with your next project if you have creating time today. Wow do we have some eye candy for you today.   I have to say that the APG Die of the Month for April is a bit sleeper at first glance.  It looks so conventional, but when you start playing with it – magic!  When you see how the Creative Team has whipped this die into a myriad of gifts, you'll be amazed!!  The die set is called The Nostalgic Serenade Card Frame and because of the structure, it can be made into so many things!
If you want to find out more about the Club – prices, how you sign up and what's included, please look ——–> HERE.
If you missed the introduction and want to know more about what inspired the Die of the Month Club, look ——->HERE.
My Project Today: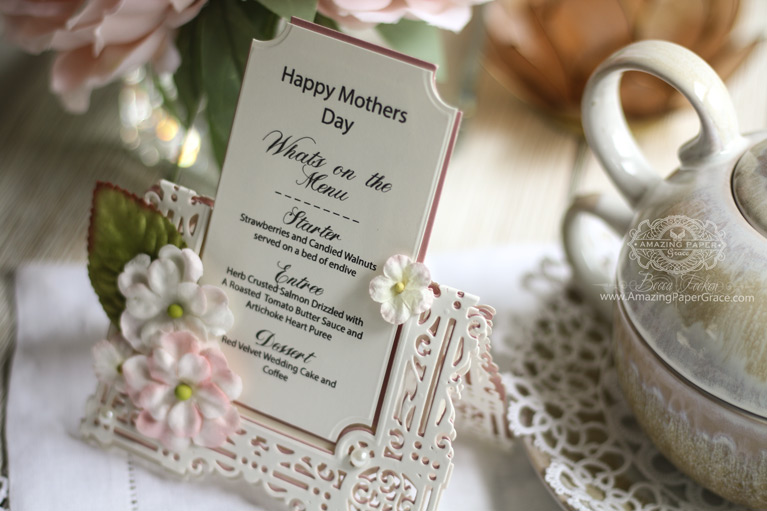 So for my project today, I decided to make a tent stand!!  This die lends itself so favorably to folding and cutting.  I did a partial (half) cut of the inner ring of the die and folded the remainder of the template back to make my tent.  Of course, I layered it up to give it a little bit of dimension.  So what can this be used for – dream, my friend, dream.  It's excellent for a menu, for a place card, for numbering tables and the list goes on.
This is what it looks like from the side – it's pretty from all sides.


Stamps: None
Paper:  Neenah Classic Crest – Natural White – Cover – 80lb smooth, Darice – Concerto
Ink:  None
Accessories: APG Nostalgic Serenade Card Frame by Spellbinders, Amazing Paper Grace Dies by Spellbinders
Happy Mothers Day sweet friends!  You're a blessing to me today and I hope your families love on you all weekend!  Happy Creating – Leave your mark!