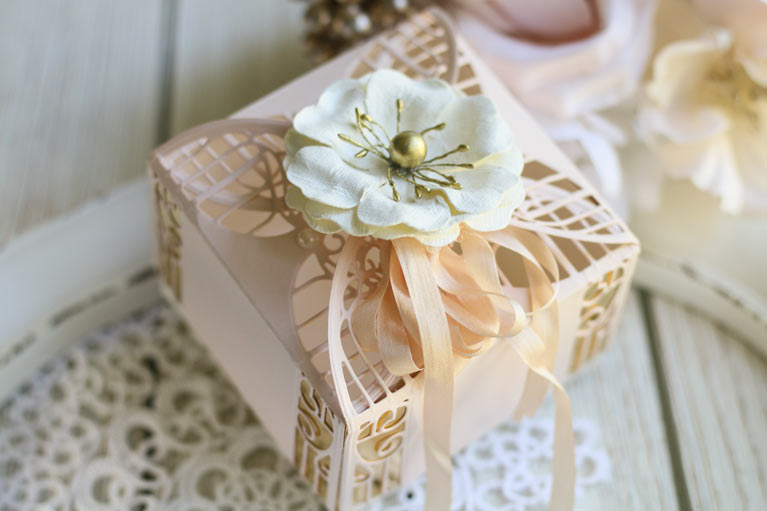 It's that time again, play time!  Today I'm introducing the new Die of the Month, Graceful Concertina! It's unlike anything I have in my stash.  On this particular die template, there are connectors on the side so that you connect one panel to the next and the next and so on.  As always, it is set up with a rim so that you can have a shadow layer and there is a small inlay panel.
Join the Amazing Paper Grace Creative Team for a Graceful Concertina Inspiration Hop, but first I have a couple of makes to show you today.
Inspiration for Graceful Concertina
For this die, I worked backward to make sure the die could be used for more than just a card.  I think it makes a beautiful card, but it also makes a beautiful card, box, votive holder, envelope and more :-)  Since the card made with this template is easy peasy, today in the video I'm sharing how to make a quick box:
Graceful Concertina Samples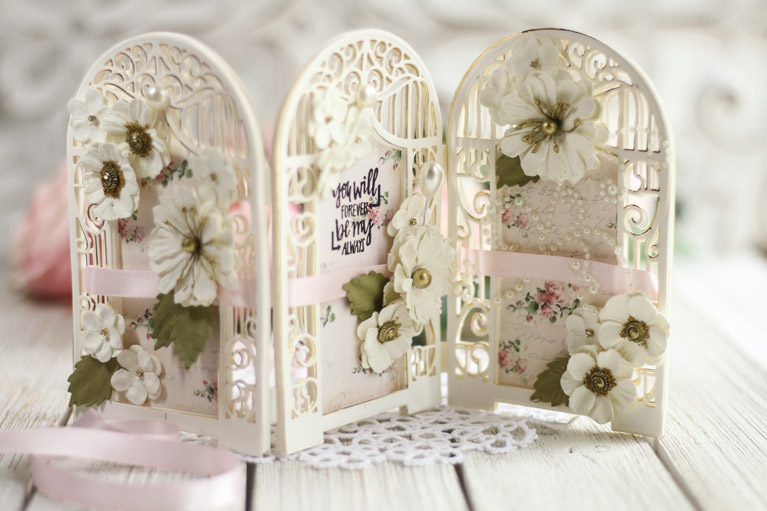 This is a concertina of three panels.  It could go on and on and on :-)  I like to think it could be used to make a mini album and I'm thinking to give it a try in the near future.  In particular, I've been wanting to make a "10 Things I Adore About You" and I think it will be perfect!!



This a two panel-shaped card.  It's the quickest and easiest project to make :-)



Because of all the open lacey spaces, I thought this would make a fabulous votive holder using one of those battery operated candles.  It did not disappoint and the votive creates a soft glowing romantic light.
And finally, the box.  It's just so different from other boxes, I couldn't resist whipping one up.

Well, that's my shares for you with the July 2019 Die of the Month!  Visit the Spellbinders Blog Graceful Concertina post to have a look at many more pictures!
To learn more about all things Amazing Paper Grace, I invite you to join our private Facebook Group Amazing Paper Grace – Creative Encouragement Facebook Group.  We have a library of over 100 diecutting, paper crafting and flower making tutorials in a supportive and lovely community.  I hope to see you there!


Thanks for stopping in!!  I'm finding a lot of peace in creating right now and I hope you are having joy creating too!