Good morning blog friends!  Today is day four of JustRite Papercrafts October releases.  So, I'm back to pink and frilly for this card.  I used a new background stamp called Sweet Vines Background along with Sweet Posies for my sentiment.  For the background I used Victorian Velvet distress ink and pressed it into slightly damp watercolor paper.  The ink diffuses just a little bit for this soft watercolor look.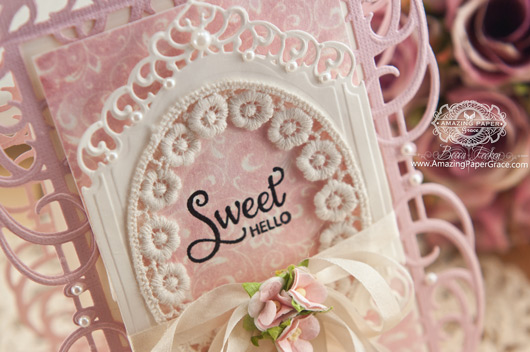 I paired two of the Spellbinders Mystical Embrace die cuts together and on the top one I scored along the prominent top horizontal line and glued both pieces together.  On the insides (both top and bottom) of the card I inserted a cream panel the same size as the prominent rectangle in the template.  Then I layered up my stamped background and added a panel cut using Spellbinders A2 Divine Eloquence and Spellbinders Classic Ovals LG at the same time.  My sentiment was stamped in the oval frame and I went around the oval with some cotton trim.
Be sure to pop in and visit the other designers who have creations to show today:
JustRite Inspiration • Debbie Olson • Becca Feeken • Kristi Schurr • Michele Kovack • Marisa Job • Heidi Blankenship • Amy Tedder • Kazan Clark • Darsie Bruno • Angela Barkhouse • Kathy Jones  
Oh, and until October 13, JustRite is having a sale on Christmas stamps – HERE
Thanks so much for stopping by today (which coincidentally is World Card Making Day).  Yay, I even have a card!  Hope you have a super sweet crafty weekend!!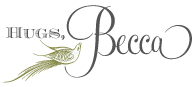 Parking Lot Questions: