Okay, I'm a little bit pleased with my results and I"ll say that surely doesn't always happen.  Well, perhaps you don't know but I can be as slow as molasses.  I really take my time when I'm making a card.  Well today, I've been out of the house all day and have only an hour before I have to go pick someone up.  I had these supplies and wanted to pull something together quickly so this is my one hour endeavor.  I know, hold your heart, it's hard to believe . . . I knew exactly what I wanted to do and sat down to do it.   I found these three little hearts in the clearance section at Walmart and immediately knew they would go with this Quietfire Designs sentiment called When You Get to the End.   My sweet daughter claimed it – and whisked it off to go in her dining room :-)

I simply stamped the sentiment four times using a Stampamajig then went around the border with distress inks.  I broke the clasps off of the back of each heart and popped them up with foam tape.  I added the crystals so that there would be a little color.
Here's the packaging from the heart pins – I hate to throw them away.  I might have to find a couple more of these.

ETA: The frame was also a cheapie from Walmart – I think it was $3.00.

Project Recipe:

Stamps:  Quietfire Design – When You Get to the End
Paper:  The Paper Company – Khaki
Ink:  Memento – Tuxedo Black, Distress Ink – Vintage Photo, Brushed Corduroy
Accessories:  Recollections – Red Gems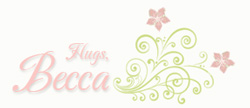 Okay, I'm out the door but I'll be back tomorrow with a Blog Candy Winner.  You might be able to squeeze in another comment on my post of April 25th if you are quick ;-)