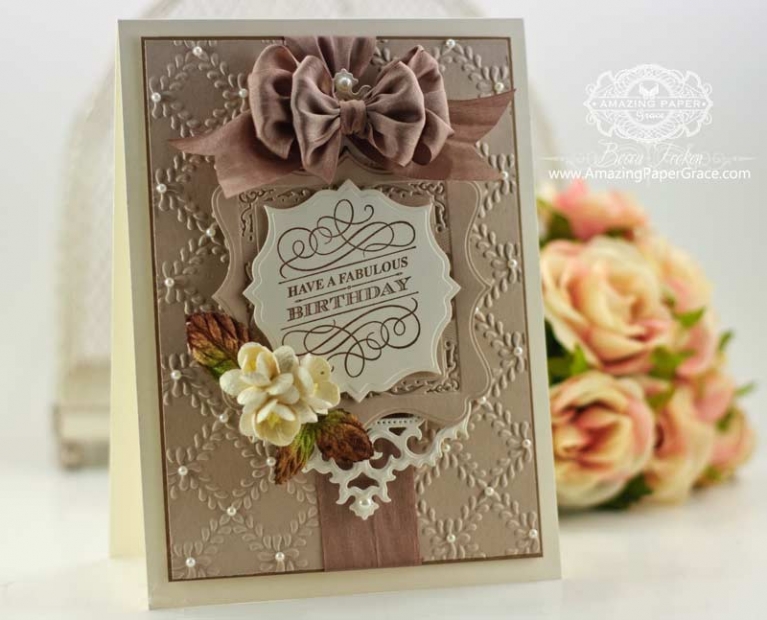 Saving The Written Word One Card At A Time
Hi there friends.   Today I want to talk to you about something close to my heart and that is saving sweet thoughtful customs like the art of the written word.  It's truly an art that's waning before our eyes.  With the advent of texts and email and all the good technology breakthroughs that we love – overnight it seems that no one writes any more.  Communication is so very instant.  As a papercrafter, I'm proud to know that I'm doing my part to keep this traditional alive.  I want the details of my craft, my handwriting and the care I take to make a handmade gift or card to linger long into the future.  With any luck, a handmade card with my writing will make it into a legacy box.  As my grandchildren (to be) gaze over my handiwork, there's a part of me there – the meticulousness that surrounds my writing, the care I take to compose colors and themes, the final card or gift with my thoughts.   I believe this kind of giving is a 'healer' – I'm always astounded by the joy that people show when receiving handmade.   Let's spend the month talking about it.
30 Days of Giving – For the entire month of July I'm giving away one of my handmade cards. Every day.  When we get to the 31st day, I'll have something else to give to cap off the month.  
The Big Picture
 It's my way of saying thanks and promoting this cause!  You are eligible to win the card that's posted if you leave a comment on that post and if your name is picked as the winner when I use a random selector.  You can leave a comment every day if you like!  You can win as many times as luck is gracious to you.  Simply check to see if your name has been posted on my new 'Giveaways" page and then let me know how to get the card to you by pressing the contact tab and leaving your name and address.  I'll ship it anywhere in the world.  It yours to do with whatever you like – keep or give away!  I'll post the winners on my Giveaway Page but the cards will go out once a week (to keep me from having to go to the post office every day).
Here's What You Do
Pop into Amazing Paper Grace, the most current post and see the card being given away for the day.
Read the post to find out what we're talking about and put in your two cents.   You must comment on the post that shows the card you want to be eligible to win the card.
Check back every day and look at Giveaway page to see if your name is there.
If your name is there, press "Contact" tab and leave me your address – I'll ship anywhere in the world.
Do a happy dance when you get your card – write in it or send it on.
On some days I may be showing more than two cards, I'll be sure to point out which card is up for grabs.  Today the card that is up for grabs is above. When you comment, please tell me the dearest piece of legacy you've held on to that you love.
It's an oldie but goodie and some of my new readers will be seeing this for the first time – here's what went into it:

Stamps: Justrite Papercrafts – Grand Birthday Sentiments
Paper: Neenah Classic Crest Natural White, EK Success Putty
Ink: Amuse Studio –  French Roast
Accessories:  Spellbinders Antique Frames and Accents, Spellbinders Labels Sixteen, Spellbinders Gold Squares One, Spellbinders Labels Thirty Two, Spellbinders Garden Lattice, Recollections Pearls, May Arts Silk Ribbon, Mulberry Flowers

So happy to be underway with the 30 Days of Giving, this has been in the plans for a long time!  Stay tuned!