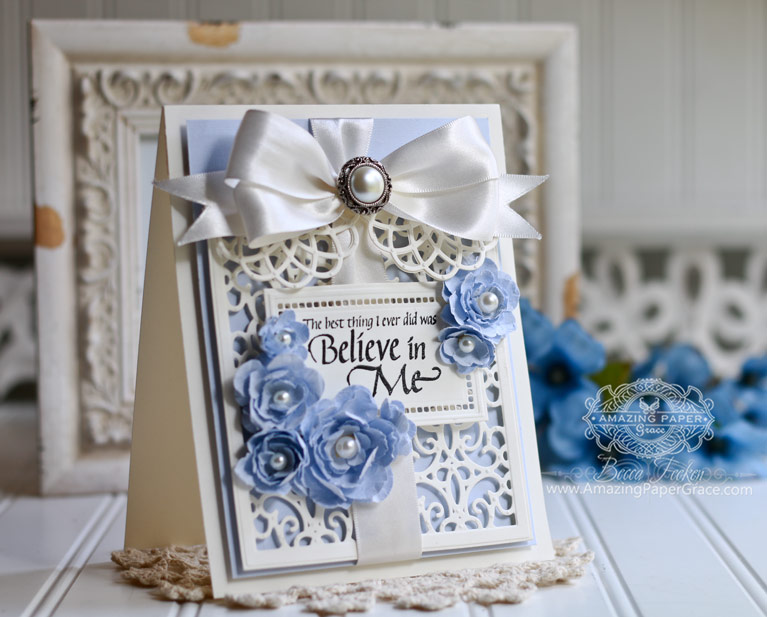 Hi there sweet friends, I think this past three weeks is the longest I've ever been away from blogging.  We'll needless to say there is always enough going on behind the scenes in my life and add onto that a little bit of travel and a little bit of hurricane.  Thankfully I am in an area that was not hit bad, but my travels took me to Orlando and Jacksonville, that were not as fortunate.  Please say a prayer for people who have to rebuild – this kind of thing turns life upside down and a kind thought and word goes a long way.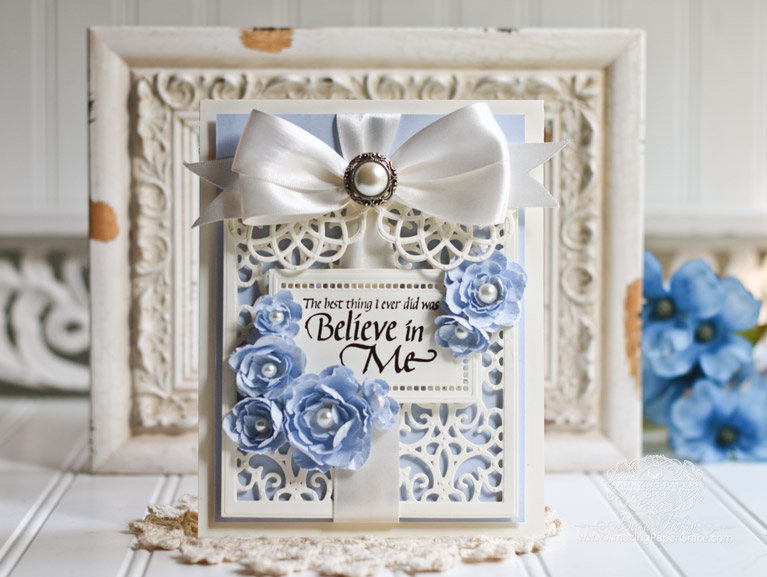 As you all know, crafting is a part of my every day therapy and self care and it's also a job.  I craft from my heart and what resonates with me most is the trial or triumph that I seem to be going through at the time.  I'm resilient, positive and optimistic and when I meet a disappointment or challenge, I think it through from every angle.  This new Quietfire Design sentiment found it's way into my hands today, I didn't know when I would have call to use it and now I know.  I've learned that the first step in having other people believe in you is for you to believe in yourself.  This stamp is such an excellent reminder and to even pass it on to another, you are giving them to power to take that step.  Isn't it positive?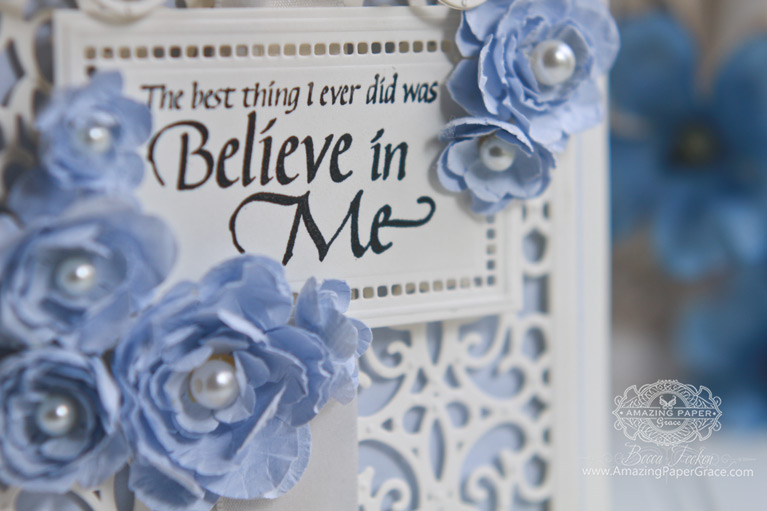 My card today is a simple card made using the Filigree Bookmark; I've simply folded the top edge down, added a sentiment using Hemstitch Rectangles and little flowers using Cinch and Go Flowers 1.  Not all cards are given away.  Sometimes I like to sit them on my desk to inspire me or to remind me how lovely life is.  This brought a little sunshine to my day and I'm sure I will make and send out cards with this powerful statement.  Maybe, just maybe it will be at the precise time someone needs to hear these words.  :-)



Over the last three weeks the Amazing Paper Grace Creative Team have been creating beauty.  I'm so tickled to share some of their creations below.

Stamps:  Quietfire Design – The Best Thing
Paper:  Neenah Classic Crest – Natural White – Cover – 80lb smooth, Bazzill
Ink:  Versafine Onyx Black
Accessories: Amazing Paper Grace Dies, Spellbinders Filigree Bookmark/Tag, Spellbinders Hemstitch Rectangles, Spellbinders Cinch and Go Flowers I, PL-001 Platinum™  Die Cutting And Embossing Machine with 8.5″ Platform, The Paper Studio – Pearls, Satin Ribbon
All of the dies the ladies used below belong to my Graceful Borders Collection seen here.
Joanna used both the Bella Claire Border from my Venise Lace Collection and Graceful Damask Border from Graceful Borders Collection.
Thanks for stopping by!  Hope you are having a fabulous day!