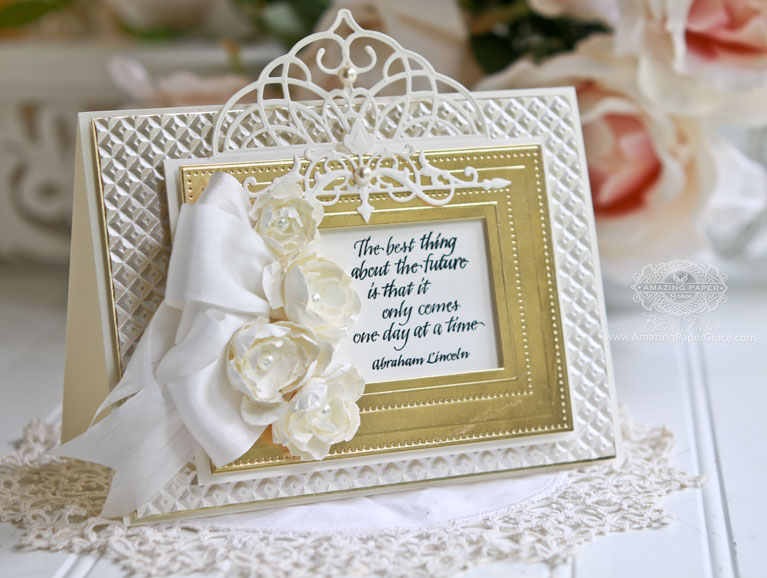 What a beautiful morning friends, it's gorgeous outside my window and I'm happily creating.  I"m getting ready for Tuesday because on Tuesday, August 15th the Creative Team and I will be giving away some dies and hope you will join us for our Thinking Outside of the Box Blog Hop.  We won't be sharing cards but inventive gifts to make with dies beginning at 9:00am Central Time!   In the meantime I'm so thankful for the sunshine today.  Full of gratitude, this creating weekend has had it's moments where the music was blaring and I was able to make a card or two for my stash. I'm thinking that it's for a newly wed couple, but it could just as well be an encouragement to someone.  I'm trying to use dies you probably have in your stash but this weekend I played a bit with Cinch and Go Flowers I and my trusty favorite Pierced Rectangles.  I wanted a tiara back drop to honor the regal look of that paper so I used a motif from the Cascading Grace Pocket set.  Still a little bit on the plain side, I added the flourish bar from Regal Allure just to add some contrast to the gold frame and mimic the peak on the tiara.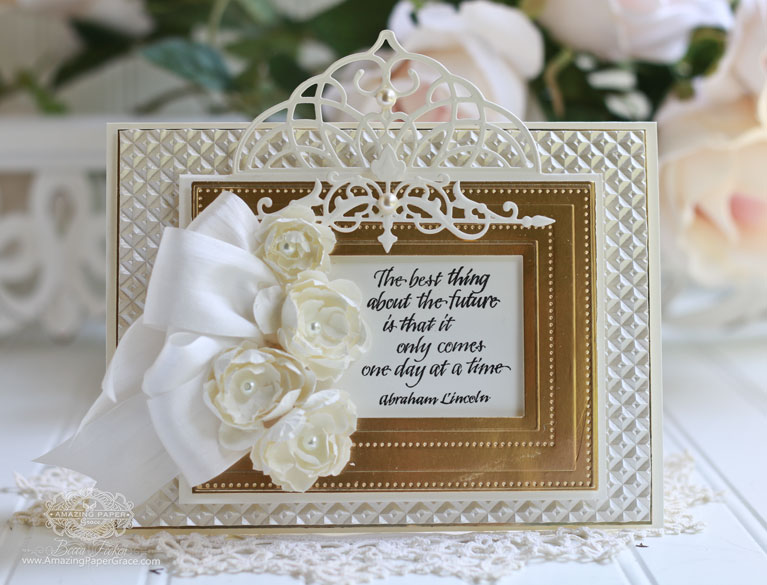 I love sentiments full of optimism and I thought this was such a lovely reminder to stop and savor the sweetness you live every day.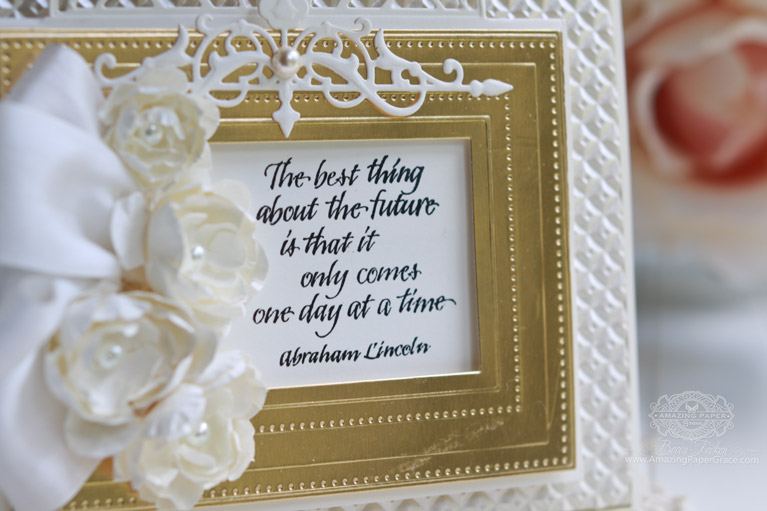 For sure, inspiration for my card was this crazy cool dimensional paper that I picked up at a Sam Flaxx.  I don't think I even know how much the large sheet cost except that I had to to have it.  At the time I thought it was a such an elegant texture but didn't know how to work it into anything.  I went all the way classic with gold and cream just to keep all the competing elements under control, lol.




I was also inspired by the inlaid dots in the pattern so I picked the piercing rectangles to mimic those dots.



And so, I'm moving on to work on another project.  Not sure what it will be yet, but I'm sure there is something close by just waiting to inspire.



Stamps:  Wordsworth – Lincoln Collection
Paper:  Neenah Classic Crest – Natural White – Cover – 80lb smooth, Gold Poster Board
Ink: Versafine Onyx Black Ink and Ranger Super Fine Detail Clear Embossing Powder
Accessories:  Amazing Paper Grace Dies,  Cinch and Go Flowers I, Cascading Grace Pocket, Regal Allure, Pierced Rectangles,  PL-001 Platinum™  Die Cutting And Embossing Machine with 8.5″ Platform, The Paper Studio – Pearls, May Arts Silk Ribbon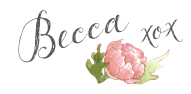 Don't forget Tuesday, die giveaways and the Thinking Out of the Box Blog Hop as we take a break from cardmaking to make some die cut gifts! Thanks for stopping to take a peek at my makings and musings, lol!
Also, my sincere thanks for those of you who purchase dies and review their performance on Amazon.com, Scrapbook.com and Spellbinders.com or at the location of purchase.  It helps other people in their decisionmaking process :-)