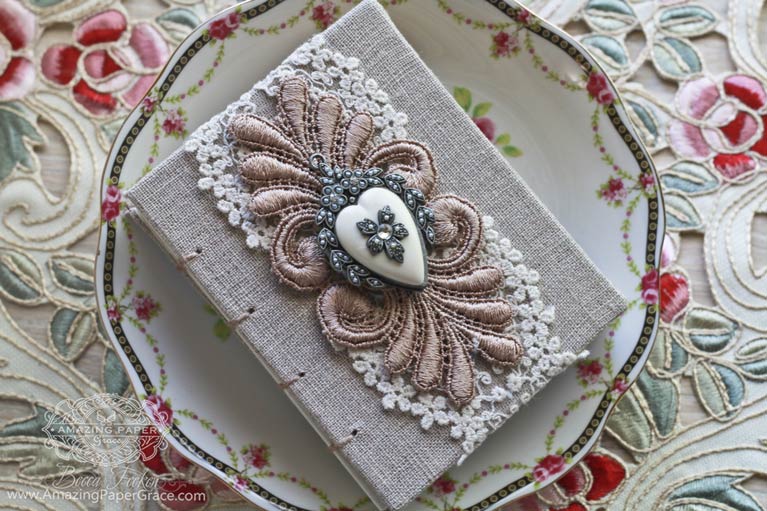 Good morning sweet friends, today's post is long – I hope you read it all!  On one of the last Day of Giving Friday's I asked you all what you collect.  A million guesses what I collect . . .  Well, I collect many things but as a guest in my house you would immediately know my love for books.  They are a comfort, they are beautiful, they are brimming with knowledge.  As a child if there was something I didn't know, wanted to create or wanted to fix, I knew the answer was in a book.  It's no wonder why, when give the opportunity to create, I created a book die – Spellbinders S5-289 Filigree Booklet. It's very close to my heart because although you know me for cards, this is the signature type of gift that I personally give.
Some links may be affiliate links, buying products through these links generates a commission at no cost to you.
You can see all Amazing Paper Grace Dies at this link on the Spellbinders Website.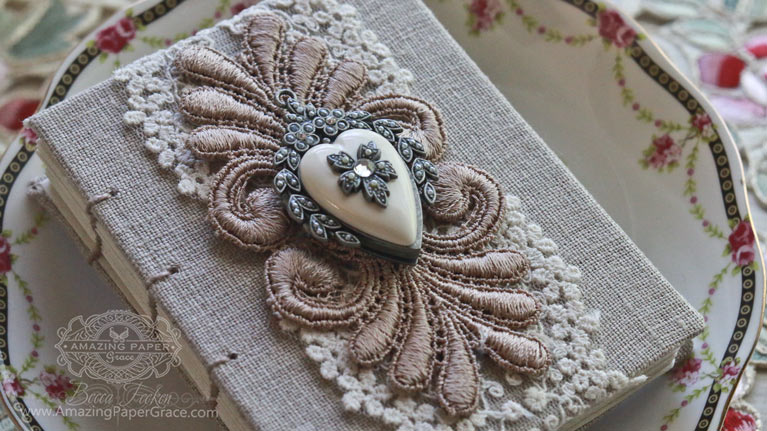 I recently taught a group of fellow designers with the AFCI Canada, a technique driven project.  It is hands down one of my most favorite projects that I've ever made.  I've shared teaser pictures on Instagram because I didn't want anyone to see it before I taught it, but I'm so happy to share it now.  As I mentioned, I often work with paper, and cards sometimes seem that they are of a temporary nature, but this project is one of permanence and one I sweetly hope, of legacy.  To get things down pat, I made several of these and each will serve a purpose; one will be a gratitude journal and one will hold my favorite quotes.  I have no doubt that as a handmade, this will go into my keepsake box, with my writing, and thoughts, as a part of me.  I can't imagine it would ever be thrown away – as might happen with one of our card – but stowed away for the memories locked inside.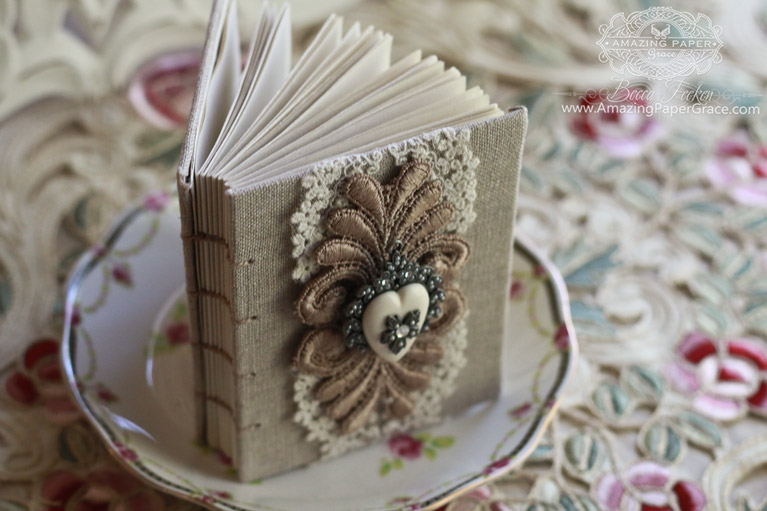 I've used my newest die, Spellbinders S5-289 Filigree Booklet to quench this thirst I seeming have for permanence.  No two ways about it, I have been obsessed with this die and it is filling my creative soul to the brim.  In fact, in late June 2017 there were two add-ons to support this Booklet die and make it a more valuable stash investment.  Please see upcoming posts where I show you a mini card and with mini card sets for gifting.



If you want to, you could make this book right now without a big fancy tutorial from me, I'll explain.  The book is made using 2 pieces of matboard/chipboard covered with a scrap of linen that I ran through a Xyron machine and holes were poked using the pointed end of my Spellbinders Tool in One.  This book contains 10 sets of pages with a thin resume paper (purchased from the office supply store) which allowed me to cut three at once.  The decorative inserts from the die, were used on the inside covers and hide all the raw edges visible after applying linen to the front and lace as an embellishment.  I used my embroidery machine to embroider the lovely chocolate teardrop motif and snagged a heart locket from my button stash. Because someone will ask, this heart locket is no longer available. 
Pearl cotton embroidery floss was used for the stitching.



Lets talk about the stitching – it just in and out of the holes made by the die; when finished, it looks like a braid.  It's not difficult and because I don't do this every day, it's kind of like when I pick up my knitting needles – I need a little refresher and then I'm off.  I have several bookbinding books but there's a very accessible reference I recommend having by your side to learn and as a refresher.   In fact, my recommendation if you want to give it a try – if you can find this  magazine by Better Homes and Gardens – MakeIt Yourself – Spring/Summer 2017 Edition.





I  did this project to prove that if you wanted to take a baby step into binding a book, that you don't have to buy any special tools and that it is not complicated.  I'll warn you, you cannot make just one.  After teaching this, the emails came.  People who never worked in paper admitted they were gathering these few supplies to make more.  Sharing, enabling, encouraging?  I'd say my job is done :-)  Please have fun with this, and yes, I still love to make cards!


Stamps:  None 
Paper:  Any 24lb weight paper – similar to a typewriter weight – best source is resume paper
Ink: None
Accessories:   Spellbinders S5-289 Filigree Booklet, Vintage Lace, 100% Linen from Joanns, A Gilded Life Pendant (Spellbinders)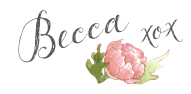 P.S.  I have also made bound books with this die which I'll share in the future.  I love this configuration because it goes together easily and lays flat which makes it perfect for writing in!  Off to have some tea and do some writing.