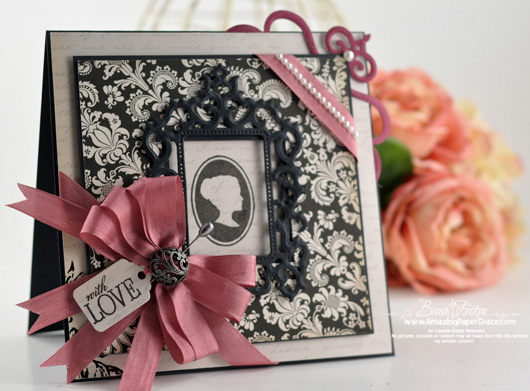 Sweet friends, how are you today?  I've been musing about how truly rewarding it is to have hands busy and immersed in creating something. Some of you echo the same sentiment in your emails to me…  It was only several years ago that things were so busy that I never had time to craft.  I traveled much and managed to throw a little bit of knitting or crochet in my bag to take along with me but it was all I could do to get through a days work then fall into bed.  I'm grateful, so very grateful.  We all have things we have to do, I hope you find a moment in your day to relax and create!  I do have a card to share today – it uses one of the new Spellbinders die templates that is sure to become one of my favorites.  It's called Spellbinders S5-083 Antique Frame and it has been floating to the top of the pile on my work bench.  Best for me to use it so that I can set my eyes on some of the others I want to touch!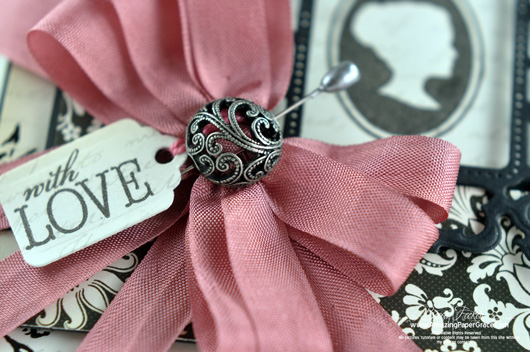 I cut my thick frame using Spellbinders Classic Squares LG and Classic Squares SM then seated the frame from Spellbinders S5-083 Antique Frame over top.  The frame in this set is so elegant it just begged for a cameo to go inside so I selected a Waltzingmouse Stamps set called Cameo to Go.  Then I attached a sweet little tag — perfectly sized — using Spellbinders S5-089 Home Sweet Home.  Up in the right hand corner I tucked the super elegant element from Spellbinders Twisted Metal Tags and Accents.

Thanks for stopping by!  You all are the best!!