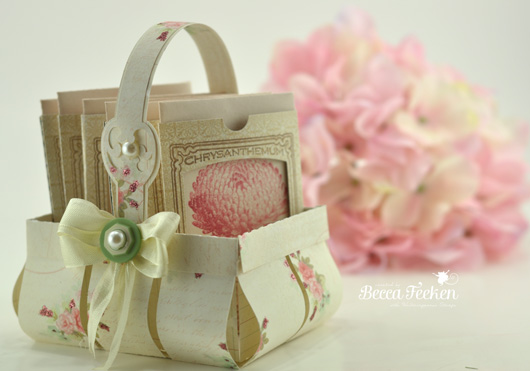 Delightful, that's what it is!  There is nothing more delightful than to show up . . . cut where you're told to cut, glue where you're told to glue and stamp where you're told to stamp. Then shazam – you're done!  That's what I did today!  All the credit goes to Claire at Waltzingmouse Stamps!  This is exactly what my brain needed and the huge bonus is that I have the sweetest little gift to give to one of my friends with a penchant for gardening.  So, welcome to the August Blog Waltz for Waltzingmouse – this week we've been previewing a slew of enchanting new stamp sets and cut files (don't let this word scare you, I'll explain).   Here are the sets you can now see in full – here.
Vintage Garden Produce 
Vintage  Garden Flowers
Vintage Seed Packet
Vintage Garden Appleblossom Seeds
Camellia
Opera Tags (and Opera Die Templates)
Little Lanterns
Bright Season
Light of the World Sentiments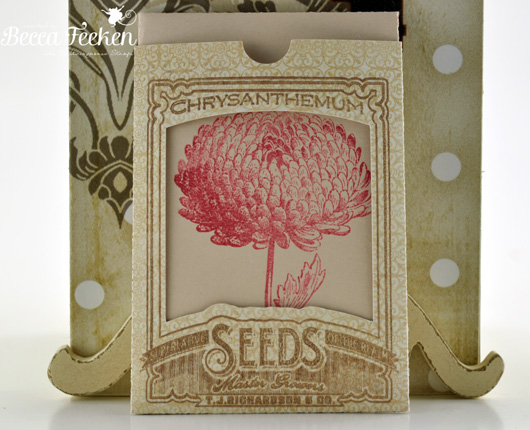 If you jumped in the middle of our list, the best way to make your way through the hop is to start at Claire's Blog (she has lots of news to share so you don't want to miss beginning there) – she has the complete sequence if you get out of order or if one of the links don't work. If you have just come here from Tosha's blog then you are in the right place! In order complete the hop, leave a comment on as many of the Design Team Members Blogs as you can as a random name is selected from each blog and then a final winner picked from those names. A winner gets a free set of their choice of Waltzingmouse stamps. You have until August 26th at 5:59am CST to leave your comment and a winner will be selected and shown on Claire's Blog on August 28th. Stay tuned, below I'll tell you your next stop along the hop!!
So, for my project today (made in about an hour) I accessed the cut files that Claire designed to go along with the stamp sets.  What that means is I used my Silhouette Cameo to cut them out, then I stamped on them and constructed the basket according to the instructions that come alone with the files.  The basket template (which is free) was designed to work with the strawberry files we showed  over the last month.  I knew it would work well to hold the seed packets so I simply increased the size by 1 inch.  If you do not have a digital cutter, the pdf files will allow you to print out the files and cut them by hand or with an exacto knife.   The seed packet files are available this month – I'll edit in a link when I have one.
I picked a sweet double sided paper, cardstock weight, when I cut everything out. I used my favorite My Minds Eye papers (that I hoard).  Honestly this could not have been simpler and I'm always looking for something quick and easy to give as a gift with a small card that makes me feel like I've made an crafty accomplishment.  Mission accomplished!  Heading into the weekend, I hope you're able to get the satisfaction of ticking something off of your list . . . crafty or maybe not so crafty!  
Your next stop is with Clare Buswell – be prepared to ooooh and ahhhh!
Thanks so much for stopping by, I'll see you soon!!!