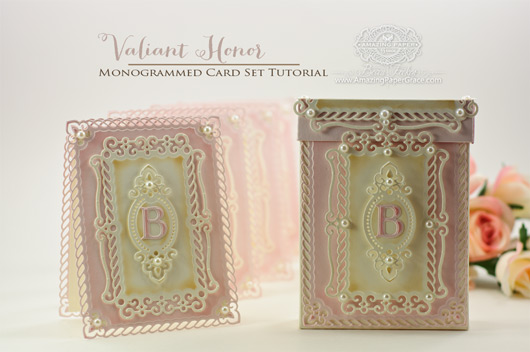 Hi there blog friends.  I'm so excited to be the Guest Blogger over on the Spellbinders Blog today, I was tickled that they did a little interview!  Please be sure you do hop over to the Spellbinders blog – you can win the die templates I used for this project by clicking on the contest link at the bottom of their blog post – and I'd love it if you gave the folks over there a shout out for all the beautiful dies they've created for us to play with :-)  Today I chose to do a project featuring one of my favorite new die templates Spellbinders A2 Valiant Honor and embellished it with a set that should be a staple in your 'stash', Spellbinders Font One – Uppercase.   I was fortunate enough to reveal A2Valiant Honor last month and I made this ensemble along with all the others items I previewed in THIS POST.  My mind was racing with so many ideas for this die template, so I saved this one for a point in time that I could do a step by step tutorial.   It's an easy project – I took plenty of pictures so that you can see exactly how it goes together.  You can click on any of the pictures to make them larger.  Also, jump over to my Pinterest Boards to download the tutorial as a pin – – – – >HERE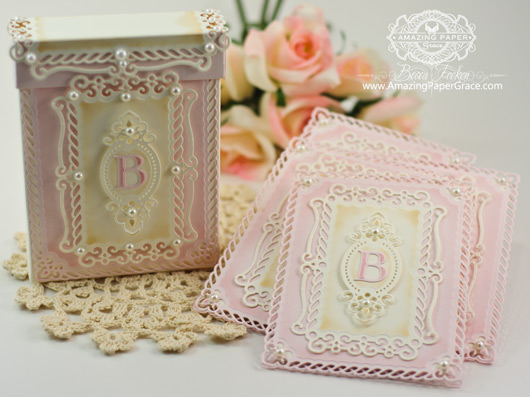 The set includes four monogrammed cards.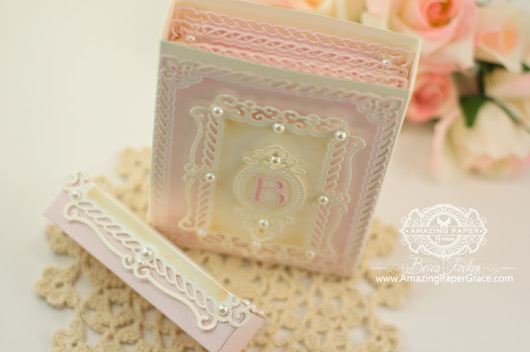 Box measures 4″ wide by 5-3/4″ tall and 1-1/4″ deep
 



The individual cards measure 4″ wide by 5-1/8″ tall



Thanks so much for stopping by. . . have a great weekend, friends!  Don't forget to pop over to the Spellbinders Blog, click the prize link and fill out the form so you can win both of these sets for your stash!!