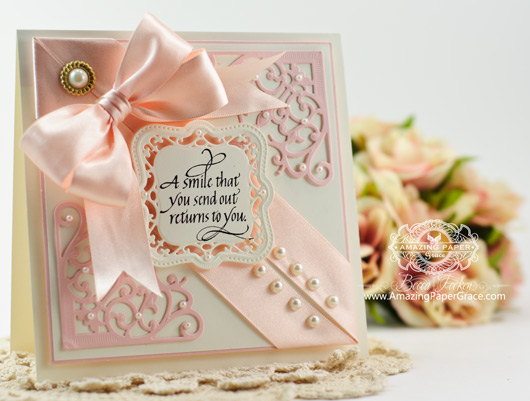 Hiya Friends!  Jumping in to share a card after being MIA for a bit.  April is passing so quickly but since the last time I was here, the flu bug, spring fever, cleaning (everything), conquering clutter and some home renovations we're all vying for my attention.  I surrender – with the exception of the flu bug I had, I loved the change of pace and have a couple of 'wins' to my credit.   I'm sharing a card today using a sweet sentiment from Quietfire Design called A Smile That You Send Out  I used Spellbinders Antique Corner to create filigree accents on two corners of my card.  Then I threaded some satin ribbon on the diagonal and embellished it with a bow then nestled Spellbinders Majestic Labels One in the center.   A couple of pearls to finish it all off!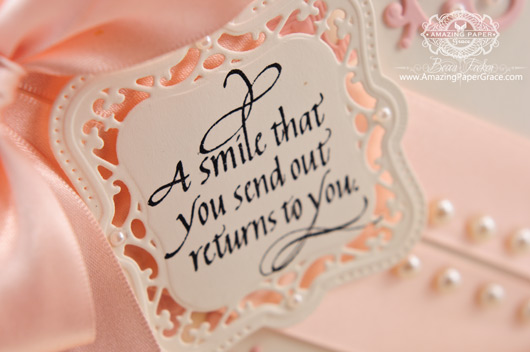 Card Dimensions: 6″ x 6″
Loving every second I get to spend outdoors right now!  I hope you are savoring spring too!