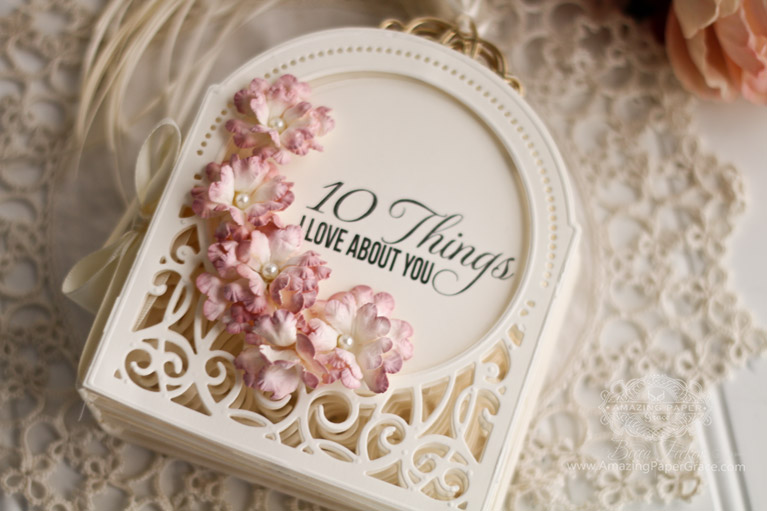 Hi there Becca Feeken with Amazing Paper Grace here.  We're having another Spellbinders blog hop to celebrate new collections and today I'm going to share with you an alternate use for one of the new die sets I designed for my 3D Vignettes Collection by Spellbinders.  If you have come from the  Spellbinders Blog, you are in the right place and I'll link you to your next location below.
3D Vignettes is a series of theme dies that can be inserted into what is cut with a Grand Base die to create 3D upright cards that fold down flat to go into an envelope – a collapsible tunnel card!  If you cannot envision it here, you can see it in action in the 1.5 minute video ——> HERE.  Where these Vignettes are unique, is the ability to die cut or not die cut each and every layer for an ethereal see through dimensional layered creation.  Collection elements were designed to cut out whole or to be cut out inlaid for inclusion in a Grand Base.  The collection centers around three themes – baby, love and birthday.  The die set that I'm using today is  3D Vignettes – Grand Dome along with 3D Vignettes – Filigree Numbers.  In addition I'm using Cinch and Go Flowers III and  Vintage Elegance – Filigree Pocket.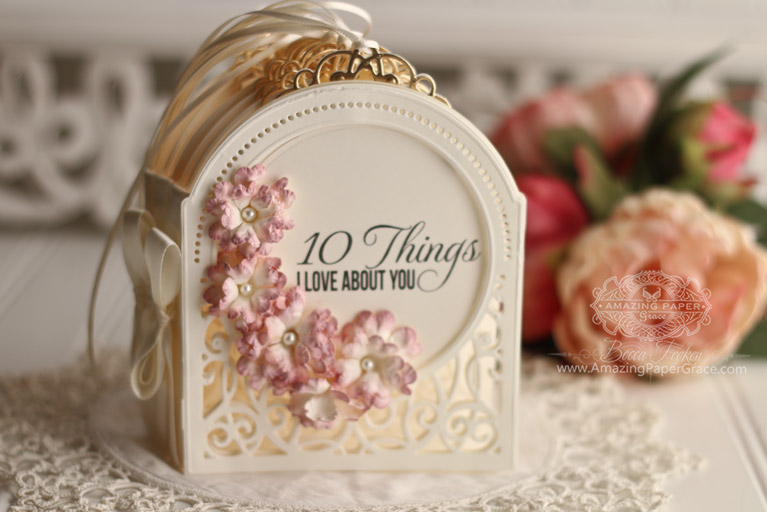 My creation looks like the normal card you would create however it is open on one side, which essentially creates pages.  I used the opportunity to create a 10 Things I Love About You Card Book.



There are 10 numbered pages and on each page is a small filigree pocket that has a double folded card.  Inside the mini card is a space to hand write one of the 10 things and there are 10 mini cards.  I used the round/oval medallion that comes with the 3D Vignettes – Grand Dome to make a topper that ribbon is threaded through.  That way each mini card can be pulled out individually.  There are a total of 5 pages with a pocket on the front and back of each page except the Cover and End.



The flowers are quick and simple inked petals using Cinch and Go Flowers III .

Stamps: N/A
Paper: Neenah Classic Crest – 80lb Smooth – Cover, Metallic Gold Poster Board,
Ink: Ranger Distress Inks – Victorian Velvet
Accessories: Amazing Paper Grace Dies, Spellbinders – 3D Vignettes – Grand Dome, Spellbinders – 3D Vignettes – Filigree Numbers,  Spellbinders – Vintage Elegance – Filigree Pocket, Spellbinders Cinch and Go Flowers III, PL-001 Platinum™ Die Cutting And Embossing Machine with 8.5″ Platform
Two Giveaways
To celebrate this release, Spellbinders is giving away a $50 gift certificate to THREE lucky winners. Please leave a comment on Spellbinders blog by Sunday, February 18th 11:59 pm EDT for a chance to win. The winners will be announced in the blog hop post on Spellbinders blog the following day – February 19th (this contest is now closed).
I also have one $25 Spellbinders gift card to give away to one lucky commenter that can be redeemed through Spellbinders! For your chance to win, please leave a comment below – I want to know what's your 'go-to' color when creating. I'll pick a winner on Sunday, February 18th and will edit the winners name into this post – so please come back and check.
The winner of the giftcard is: FRANCES SHEEGOG  Frances, please email me so that I can give you directions on how to communicate and gather your winnings from Spellbinders.
Blog Hop Order:
You next step along the hop is Sharyn Johnson Sowell!  Should you get lost along the way, here is the full list.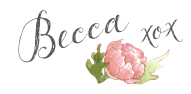 I hope you find inspiration along the way through all the folks participating in the Blog Hop.  Enjoy and in the mean time, thanks so much for stopping by!!