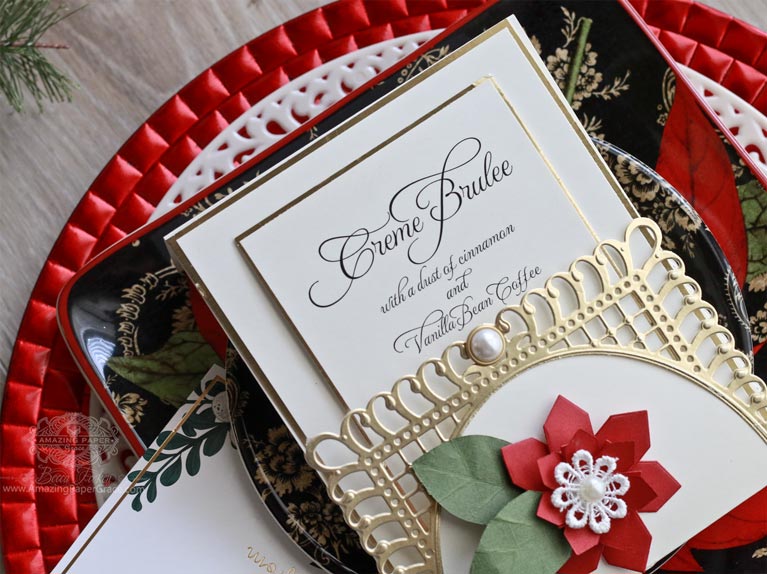 Ever since they were in grade school, my kids knew I was the mom that loved the special paper touches.  When they were doing their science projects I hauled out all the die cutting machines to make um… encourage them to crank through crisp, readable letters.  You would not be wrong if you imagined that my kid was the one who had decorative corners in each edge of their science fair project.   Today I'm using Bella Rose Lattice Layering Frame and Angled Fold and Go Flowers for the little details!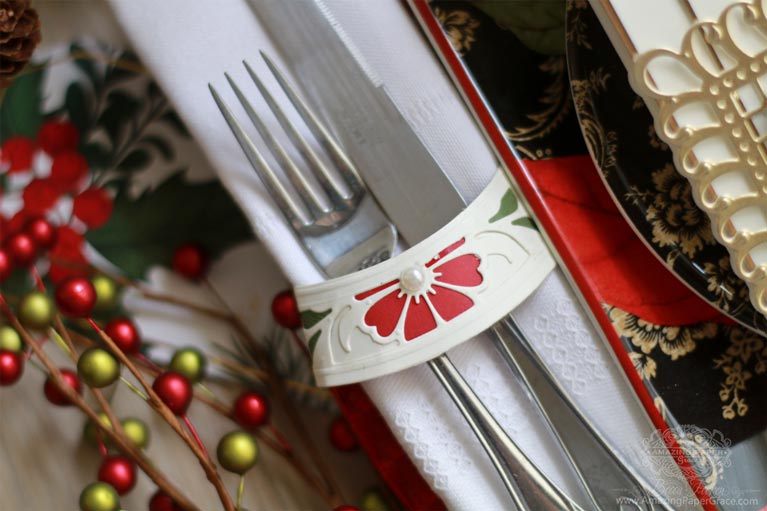 I have a small dining room table in this empty nester stage of my life but one of the supreme joys that I experience whenever anyone comes to visit is the special touches that I can offer when we sit down for tea, when we sit down for dessert, on the pillow in their guest room.  Ten minutes – that's all it takes moreover, the memory lasts a lifetime.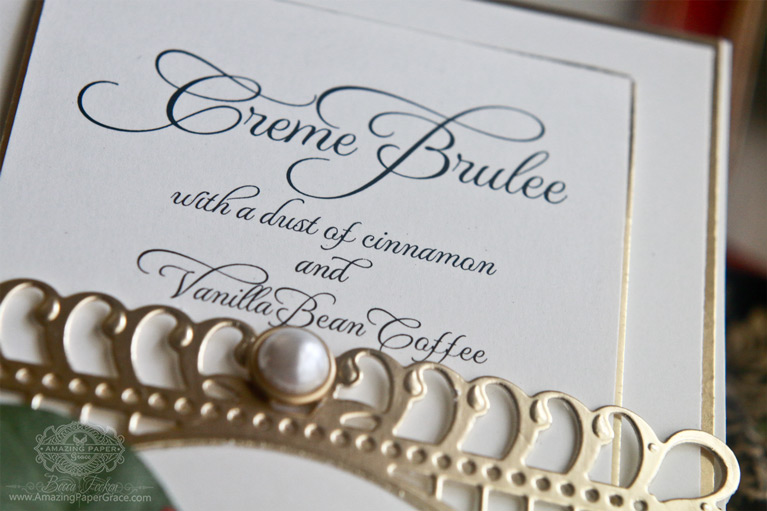 My daughter is home for Christmas this year and I planned a dessert afternoon where she and I can sit, have coffee and savor our time together.  Let's be honest, this event will last less than an hour but I'm already looking forward to it.  How will I ever tempt her to sit for minute?  Well, this time I have a tantalizing frozen dessert and I also planned to make it lovely occasion by snipping a couple of my favorite dies for the place setting.
Special Paper Touches, Yes Please!
This is a super easy project, no magic, just cutting – I'm including a picture of what everything looks like before assembly and from the backside.
Make small poinsettia from my Angled Fold and Go Flowers (hint, hint, this week I'll show you how I used it as a holly leaf!)  I'm the impatient kind, so I used hot glue instead of glue.  Add two leaves from the same set to add volume.
From gold paper, cut one Bella Rose Lattice Layering Frame.  By hand, fold it in half and inserted a piece of card stock cut to 4-7/8″ wide 6-1/4″ tall.  Instant pocket!  Printed off your dessert menu, layer it on gold paper and inserted it as well.  Use glue dots on the top corner loops to secure the pocket.
Make a napkin ring from the ovals in the Bella Rose Lattice Layering Frame with the flower inserts, cut in half like a half moon.  Back the cutouts with the appropriate colors for the flowers and leaves.  Adhere it around your silverware and napkin for a napkin holder.
Now don't you feel like a star?  That sweet piece of loving took less than 10 minutes and you never know whose heart it might tickle!
Never underestimate the worth of the kind gesture inherent in a small handmade gift :-)  Recently I attended an annual Christmas party with a group of papercrafters that I've been with for the 18 years.  Our December party is the highlight of the year and is full of special touches.  Each person makes an unique craft to give to the other 11.  Yes, it's just paper and small inexpensive knickknacks but they are my most treasured gifts of the year.




Stamps:  None
Paper:  Neenah Class Crest – Natural White – 80lb smooth card stock, Gold Foil Cardstock, Bazzill Cherry Splash, Coredinations Evergreen
Ink:  None
Accessories:  Amazing Paper Grace Dies, Bella Rose Lattice Layering Frame and Angled Fold and Go Flowers, PL-001 Platinum™  Die Cutting And Embossing Machine with 8.5″ Platform, T-001 Tool 'N One™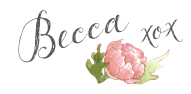 Thanks for peeking in today!  Merry Christmas friends and don't forget the special paper touches!