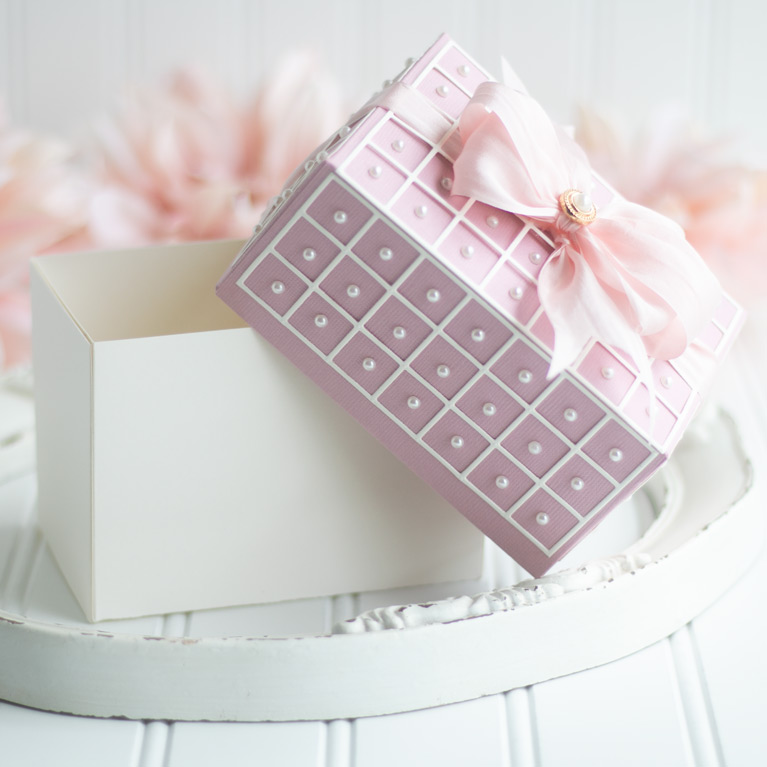 Sweet Gracelets, it's the beginning of a new month!  I'm tickled to share a new Die of the Month with you and for June 2020 I have a very utilitarian design called  A2 Snip-It Grid and Calendar Creator.   It's a grid that can be "snipped" to create one large aperture, two large apertures, or any number of holes to create a different pattern.  In addition, it is a 5 box by 7 box grid that will accommodate the numbers for a yearly calendar.   Did you notice that you get an entire lower case alphabet (that matches the upper case alphabet from the October 2019 Die of the Month – One Kind Word), all of the letters to die cut Month abbreviations and Day abbreviations as well as numbers.
Before I forget . . . this morning I was treated with a gorgeous sample made from Amazing Paper Grace dies over on the Spellbinders Blog using the Candlewick Grand Pocket.  Please do me a favor and jump over and leave some love on that sample – HERE.  It will encourage them to continue to show APG dies in the elegant way that we love to use them.  Kim Kesti breathed beautiful life into this project and it has me inspired to get out the die and make some pretty cards!!
Snip-It Grid and Calendar Creator Inspiration
So, I'm a collector.  Seriously, it's remarkable how much stuff I collect.  Chalk it up to human nature, it's what we do with the things we really like.  I'm addicted to journals and calendars, but I love the clean-cut lines of a die over my imperfect cutting and trimming skills.  That's where the Snip-It Grid comes in.  It's so easy to lay this grid down and stamp in the numbers and voila – a calendar.  Need to make a checklist?  No worries, leave room for a box, and snip out the other dividers to make a place for a line item.  Need a frame?  No worries, snip a couple of internal dividers to make it.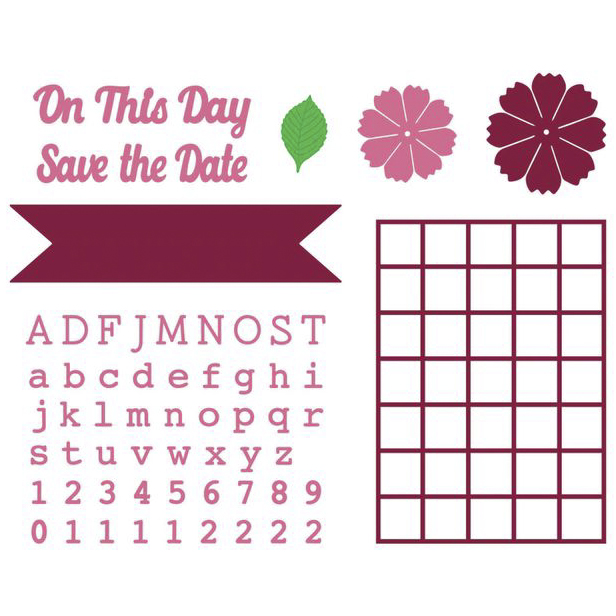 The inspiration for this die came from not having these elements in my stash.  I adore alphabets and I adore calendars.  So often I don't have the exact right sentiment and want to die cut it myself.  In fact, that happened with the recent typewriter cards.  I wanted to say "Words Matter" and those letters came from this alphabet :-)




I also wanted flexibility in creating the grid I needed for any card rather than having to buy a bunch of different grids.  Because it is so easy to "Snip-It", this one fits the bill.  With the Snip-It Grid, I can snip out to create one box or many little boxes and fill them with words or whatever.  That's precisely what gave me the idea to create the crossword puzzle card – "Made for Each Other".    It has been a little addicting trying to figure out other word combinations.  If you know of any – leave them for me in the comments.
And then there is the box.  I always try to create a box using the current months' dies because so often when we are gifting it adds extra polish to the presentation to have it in a beautiful box.  This is one of the easiest because the grid is a blank canvas – it transitions from clean and simple to elegant and stately in a heartbeat.



All of the projects this month are super easy.  Today I wanted to show you how to create the crossword puzzle look.  This 5-minute video will get you started:
Just a note . . . I designed the Die of the Month and it is sold by Spellbinders.  It is a part of an ongoing subscription club that discounts the die and renews from month to month.  It's a large set and other competitor dies comparable in size are sold for more than $40.00.   It can only be ordered or changed from the Spellbinders website.  I don't have access to take orders for it or make changes – it's best that way :-)  I feel that it's an excellent way to get a large multifunctional set each month at a discounted price that is the same every month, and within your budget.  In the subscription, you can join when you want and you can quit when you want.
Die of the Month is available to members for the month they are released in.  After that, if there are any leftovers, in the coming months they are added to the Spellbinders store for sale at full price.  You can see all of the past Dies of the Month HERE.
I encourage you to join.  What's more inspiring to have a fresh die coming into your hands each month that will compel you to create?


Thanks so much for stopping by!  Upcoming this month is a new collection the APG Creative Team will introduce on June 12th.  Plus, more inspiration for this unique die of the month will come on June 19th.  I hope you will join us then!  Blessing to all as we continue brave the unknown with the Pandemic and the chaos that has come of it.  Keep your heads up – this too shall pass.