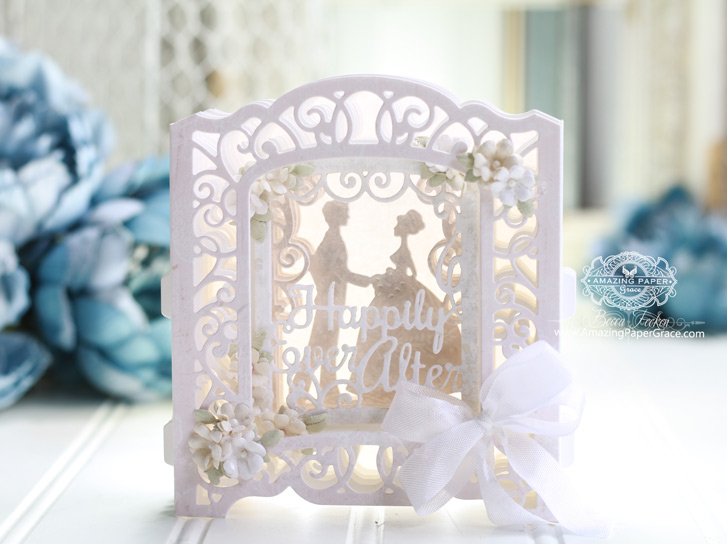 How about a little sneak peek today?  Ok, how about a tiny sneak peek video :-) You have to see this in real life for 3D Vignettes to make sense.  A little preview HERE to tuck away for later :-)
I'm so tickled to finally, finally be sharing sneak peak of Amazing Paper Grace – 3D Vignettes, available through Spellbinders.  It was designed about a year ago and like a proud mama, I've watched all the steps as the packaging and samples were made and have bitten my lip with nervousness waiting for it to be born to the public.  3D Vignettes will be displayed at CHA and the lovely samples you see here today were made by Joanna Krogulec, one of the sweet ladies on my Creative Team.  This is a sneak peek, but in the next month, we'll be showing you how the collection works.  This is definitely on of my favorite collection because it is soooooo different and a departure from what I normally do.  I hope you like it!!
As you know, I'm a die designer, but I buy dies too!  The 3D Vignette collection was made to all work together; you can collect the dies all at once or in stages.  Of course there is mix and match-ability across the entire collection.   The cornerstone of the collection are two dies that are meant to layer one over the other – they come in three themes – Love, Kids and Birthday.  The layering dies can be used alone (very budget friendly) or can be inlaid for inclusion in three "Grand" 3 Dimensional Card Shells (top of the line).  The Grand Cards can be used with other dies from the collection as well as many of the Spellbinders Die D-Lites.   Today I'm showing you some of the designs from the Love Theme.
The Details on 3D Vignettes
What:  3D Vignettes Collection
Where:  Shipping to Retailers on 1/15/18
When:  On the Spellbinders Website on 2/15/18
Why:   Because you don't have dies like this yet, silly :-)
Who:  Amazing Paper Grace (Becca Feeken)
Please encourage your favorite and your local retail to stock this sweet collection.  That way you can plan your collection without having to hunt too far ;-)
HINT:  See the rest of the collection HERE.  You can put these in your Spellbinders Shopping Cart now or prompt them to notify you when they are in stock on the website.  As always, if I've inspired you, please click my affiliate links like this one ——-> Amazing Paper Grace Dies, before you buy.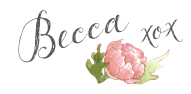 Well, this is just a little taste.  I can't wait until the ladies and I can show you more.  What do you think so far??