Happy New Year sweet friends, I'm popping in for a little enabling because there is a sale!!  You know me, I love to put together little gifts.  The easier the wrapping and decorating is, the better!  To ring in the New Year, I put some little gifts together and used one of my dies, Loopy Roll Flowers, to make Gift Topper Pom Poms for embellishment that can be put together quickly – they were much fun.  Add in some boxes with Mini Card/Booklet Gift Box or Giving Makes You Happy – Gift Box and some borders for embellishments with Swirls Strip Die, Classic Twirling Vines, and Botanical Box Inserts and I'm ready with three different gift arrangements!  Enjoy the tutorial!!  By the way I believe that every one of these dies is dramatically on sale today.



For gluing down the flat accents around the boxes my favorite thing is to use Ranger Glossy Accents sparingly.  Since it dries clear and quickly, that lets me add the trims with no fuss.  The pom poms were attached with hot glue.  The smallest is 1-1/2″ in diameter; the medium is 2-1/2″ in diameter and the large is 5″ in diameter.



Just so you know, I found these gift topper pom poms mildly addicting to make.  The large one almost felt like a chia pet, lol!!  Once I finished it was easy to distribute the loops on this one.  I simply twirled the straw between two palms and everything fell in place!
How to Make and Assemble Gift Topper Pom Poms
 You will need the Loopy Roll Flowers, Die along with double sided tape and a paper straw.  Choose a wrapping paper – the flimsier, the better.
2.  Here are the steps you go through with each die cut.
(a) Firstly, cut with colored side face down.
(b) On wrong side (uncolored side) add double sided tape along one edge.
(c) Fold in half to glue wrong sides together.
(d) Add double sided tape along the bottom edge of folded die cut.
3.  Lay paper straw on exposed adhesive and roll until end is reached.  Add additional pieces until pom pom has desired fullness.
Pom Pom Sizing:
The small pom poms, use smaller loopy die.
For medium pom poms, use large loopy die.
For largest pom poms, use large loopy die however fold wrapping paper and seat fold within vertical cut lines.



Stamps:  None
Paper:  Neenah Classic Crest – Natural White – 80lb card stock, Gold Poster Board – Fine Touch – Hobby Lobby, Gold Gift Wrapping Paper – Tuesday Morning
Ink:  None
Accessories:  Amazing Paper Grace Dies,  Loopy Roll Flowers,  Mini Card/Booklet Gift Box, Giving Makes You Happy – Gift Box, Swirls Strip Die, Classic Twirling Vines,  Botanical Box Inserts
Now on to some creative team inspiration.  Please click through on the Bolded Designers Name to pop over to their blogs where they have additional pictures.  Every week they crank out awesome samples and figure out new ways to use and add value to dies you have in your stash :-)  They truly create from the heart and I'm so proud of them!!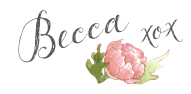 Happy New Year to you and yours!  I'm so optimistic about the future and I hope you'll hang in there as a treasured reader.  I have some new things planned but definitely want to make sure I can handle the heavier load before jumping in with both feet.  Stay tuned!!